Concrete Canal Paver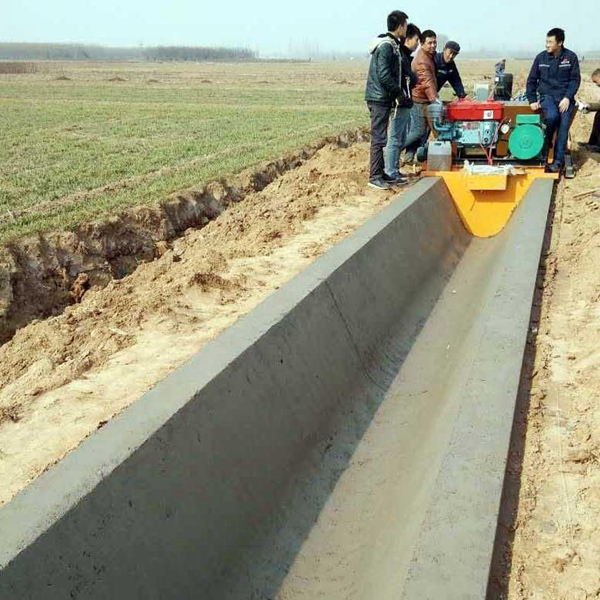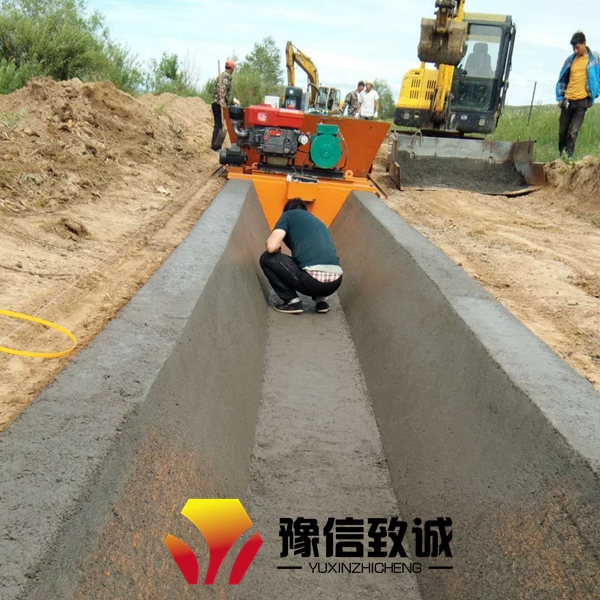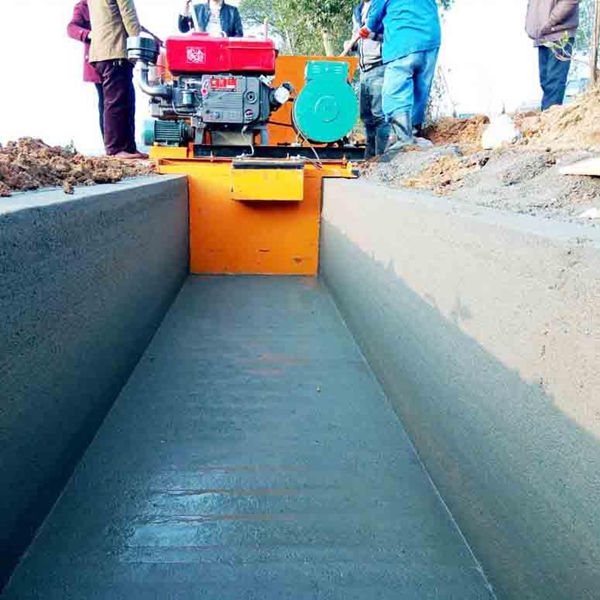 Concrete canel paver can produce 300-500m concrete canal per day,only use 3-4 workers.It is 30 times efficiancy than old hunman produced ditch.Greatly saves labor costs.One-time molding, smooth surface, solid and durable, and the service life is not less than 30 years.
Construction Process:
1.Leveling and compacting the ground.
2.Using special customized bucket to excavate the foundation of the canal.
3.Place the cast-in-place water channel machine at the starting position of the soil type in the excavated channel.
4.Feeding, turning on the machine, starting to make the cast-in-place forming of the canal.
5.According to the drawing design, make the expansion joint cutting.
6.After the ditch is formed, you can do daily maintenance.
The design of the main engine is reasonable, the lines are smooth, the maintenance is convenient, the running cost is low, and the channel forming machine adopts the hierarchical fuel tank structure, which avoids the whitening phenomenon due to insufficient heat dissipation of the hydraulic oil in summer, which greatly improves the service life of the machine.
Concrete drainage lining machine is using for making concrete linings in drainage ditch,concrete canal,road side ditch,etc.Size and shape can be customized.
Due to the high strength of the concrete lining, it can effectively prevent the damage of animals and plants or other external forces.
FAQ:
Production time: 5-7 days according to your drawings.
Payment terms: 50% T/T before production, 50% T/T before delivery.
Technical support:  technicians will go to your working site to do installation and training .