Water canal making machine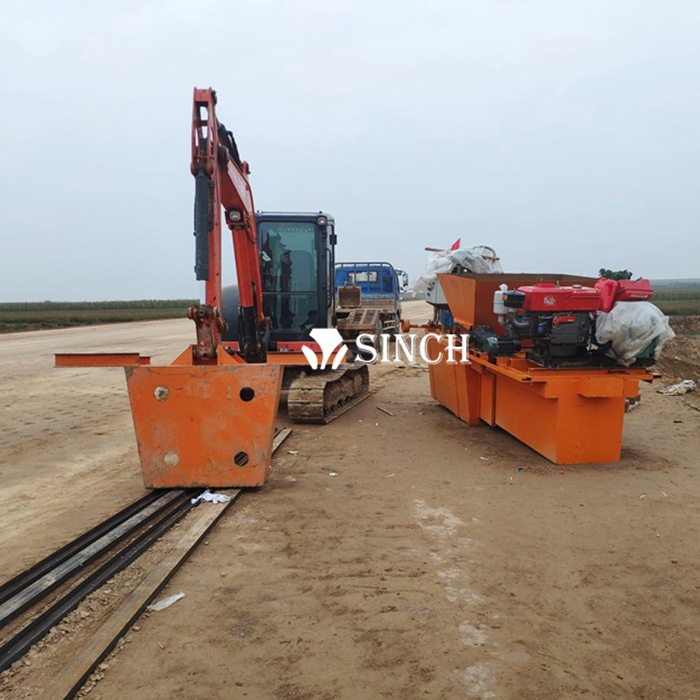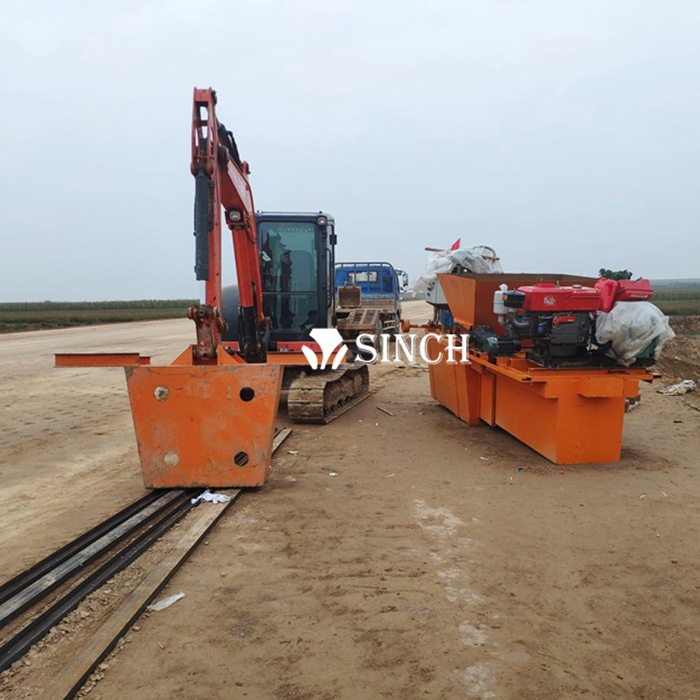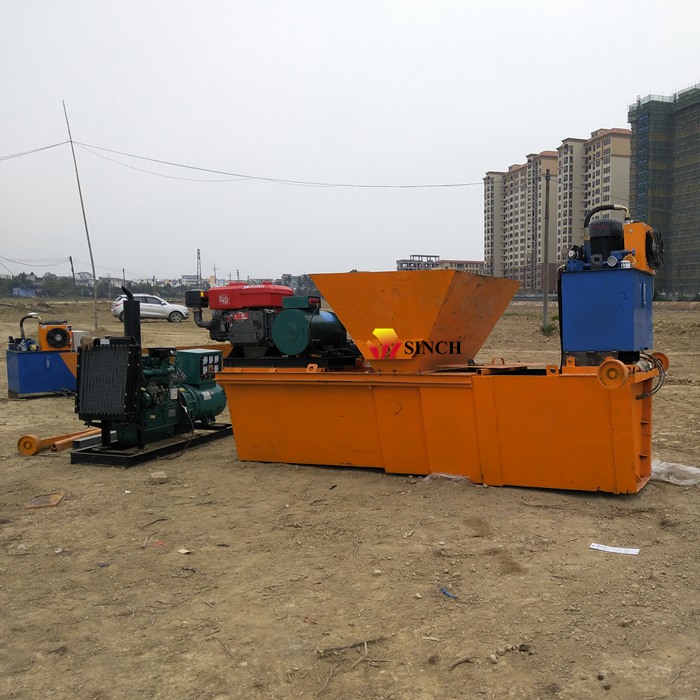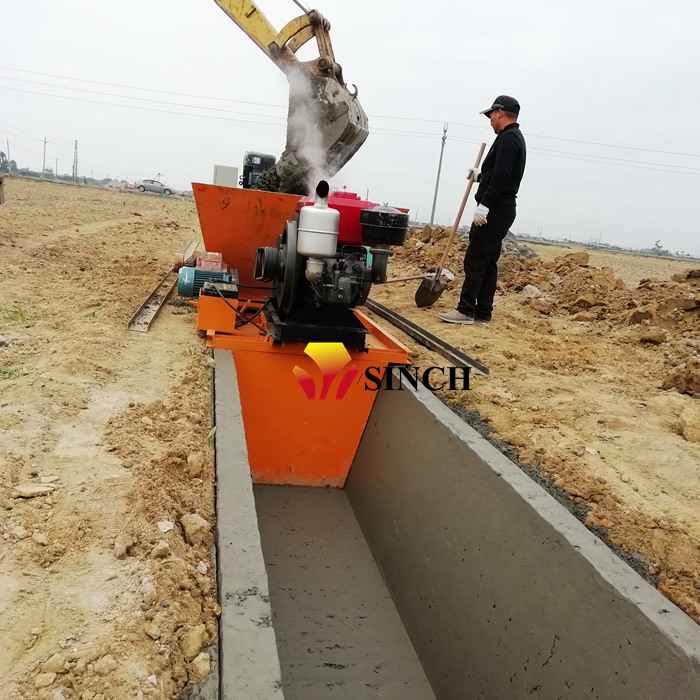 Water canal making machine has hydraulic squeezing type and traction type.Like below picture.Canal size and shape customized. The canal wide from 30CM to 5M all workable,canal depth from 15cm to 2m all workable.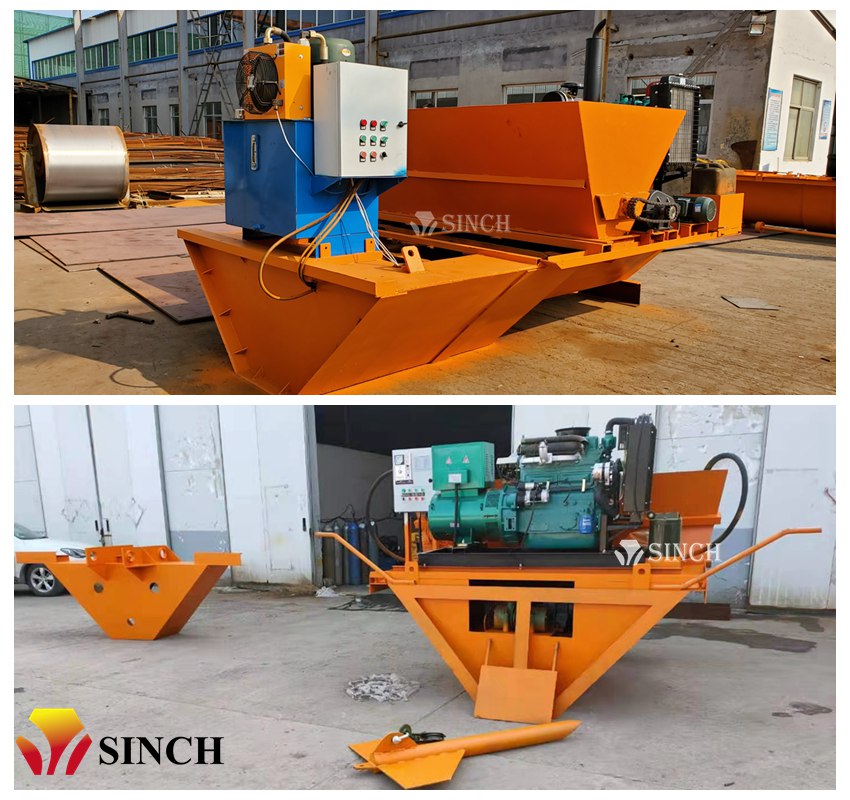 For hydraulic squeezing type water canal machine,it including: hydraulic pushing system,diesel generator system,feeding system,the main machine-concrete paving system and digging bucket.
For traction type water canal paverm,it's including: traction system,diesel generator system,vibrating system,moding part and digging bucket.
Working method:
Hydraulic type water canal paver using diesel engine to start the motor,motor drives the hydraulic pump ,hydraulic cylinder in the machine can move forward and backward to press and squeeze the concrete into molds.In the mean time , the back force will make the machine move forward. Walking along with the channel put at 2 sides.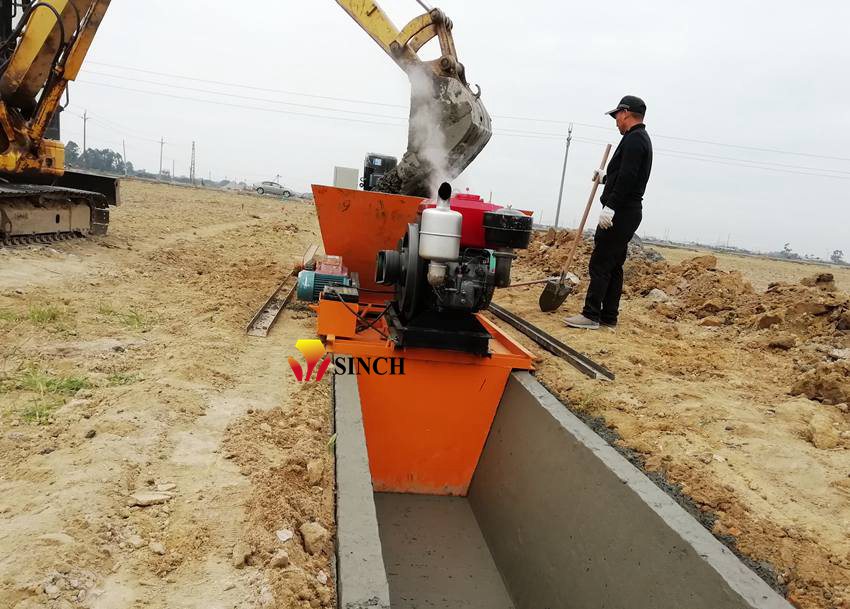 Traction type canal liner machine use a traction system to pull the machine moving forward.In the mean time, using vibrator to drop concrete into different mold to forming concrete ditches continuously.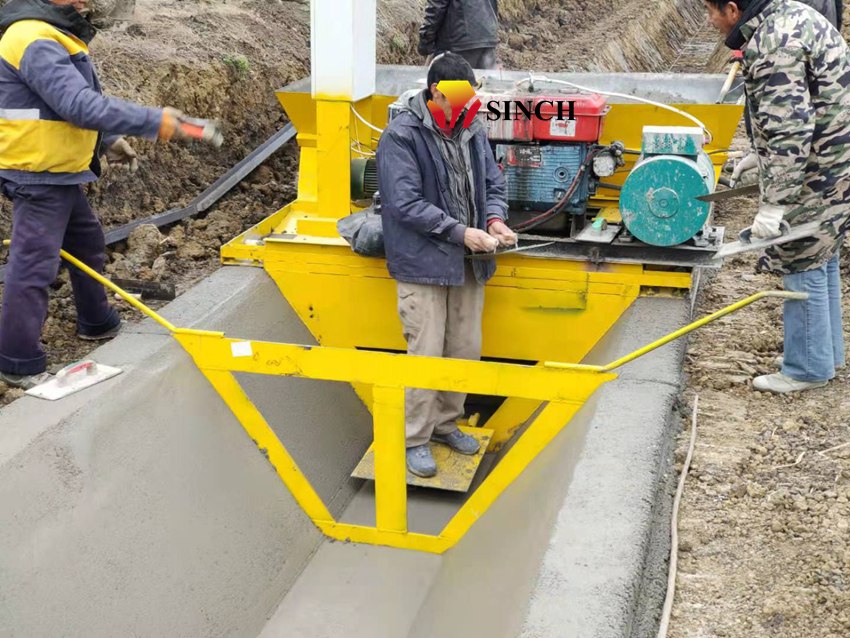 Woking process:
Lavel and compact the ground
Digging canals
Setting canal paver and moving track
Feeding concrete into water canal machine
Forming concrete canal continuously
Concrete curing work.(polish the surface if needed.)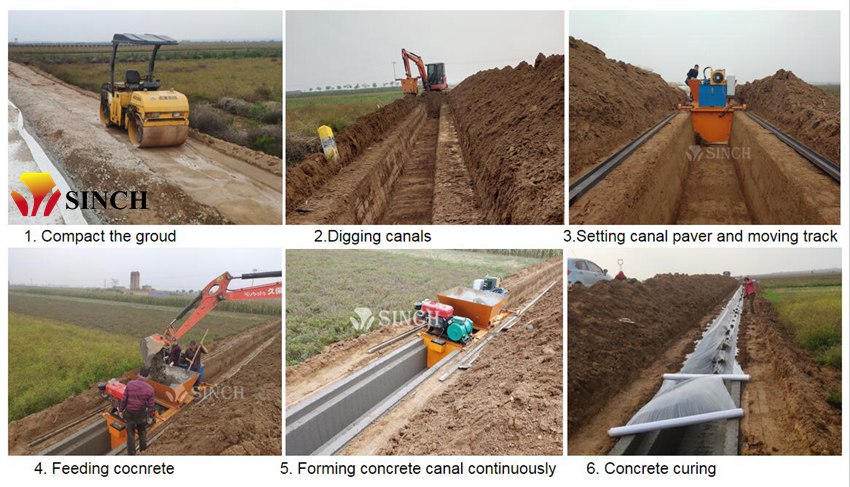 Advantages Of Automatic Water Canal Making Machine:
30~500m per 8 hours,saving time and saving manpower.
Powerful system.wide applications.
Finished canal is strong and smooth.