Trapezoidal Ditch Liner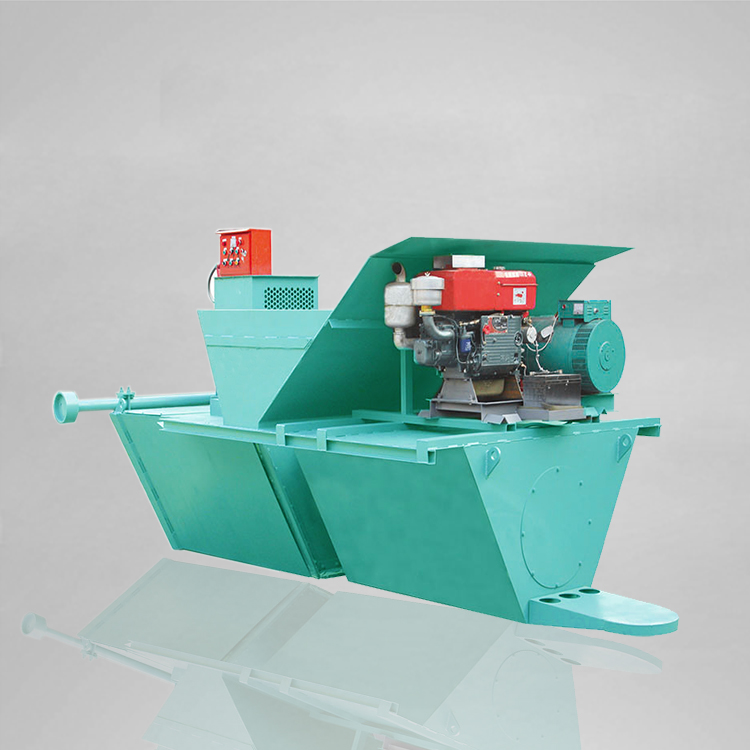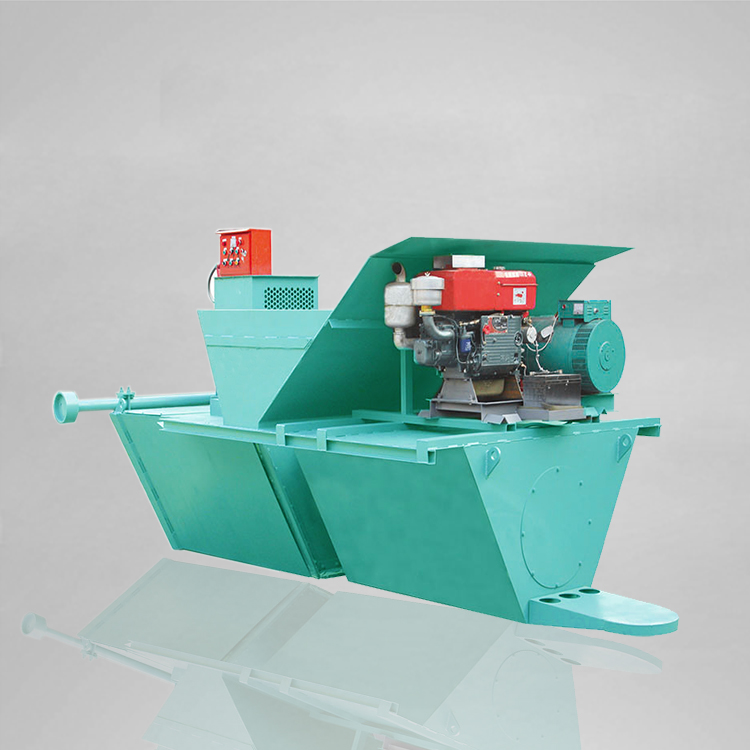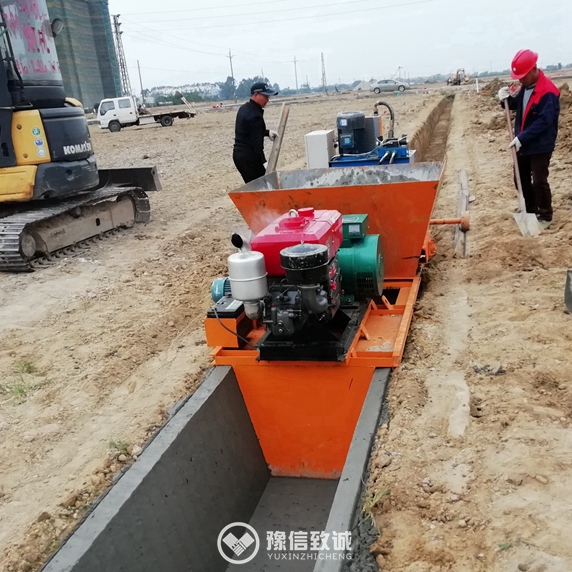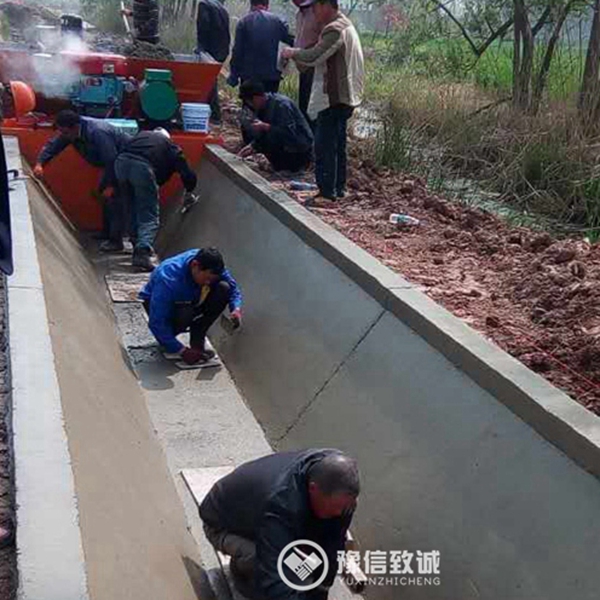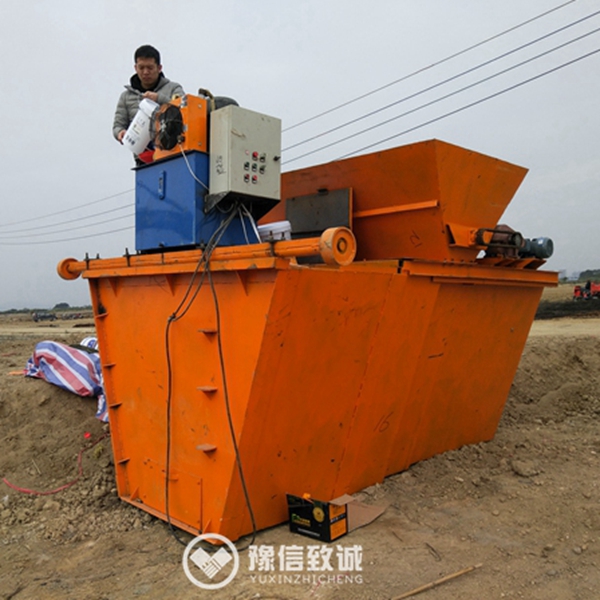 Trapezoidal Ditch Liner machine is widely used in water conservancy construction. Such as farmland renovation, construction of canals, repairing canal works, pastoral watering canals, river drainage channels, canal planning, and canal construction, etc.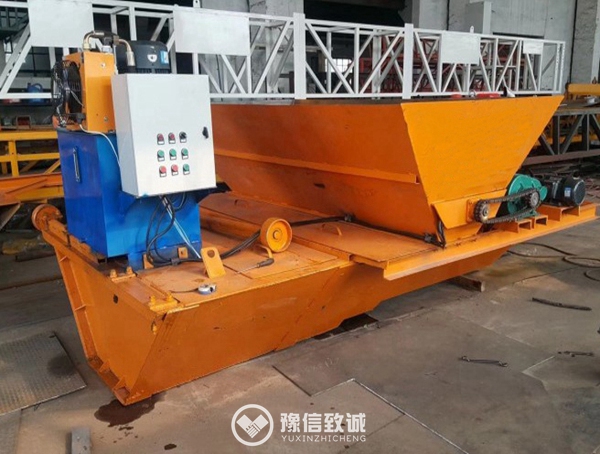 Drainage ditch forming machine needs to be customized according to the shape and size of the channel. Production time from 5-10 days.
The main machine, digger bucket, cutting, hopper need to be customized according to your drawings,cannot be stocked in advance.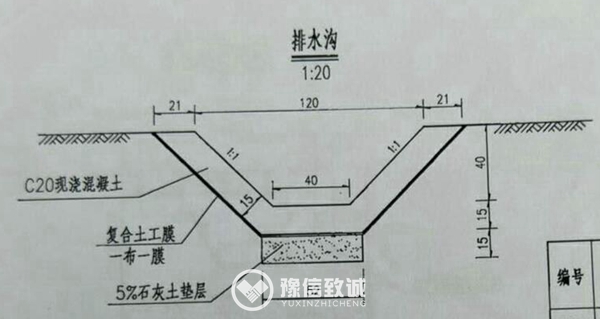 Compared with the human work, the construction speed is fast, the forming effect is good, the channel shape is straight, the concrete material is particularly compact after vibration and extrusion, and the service life is long.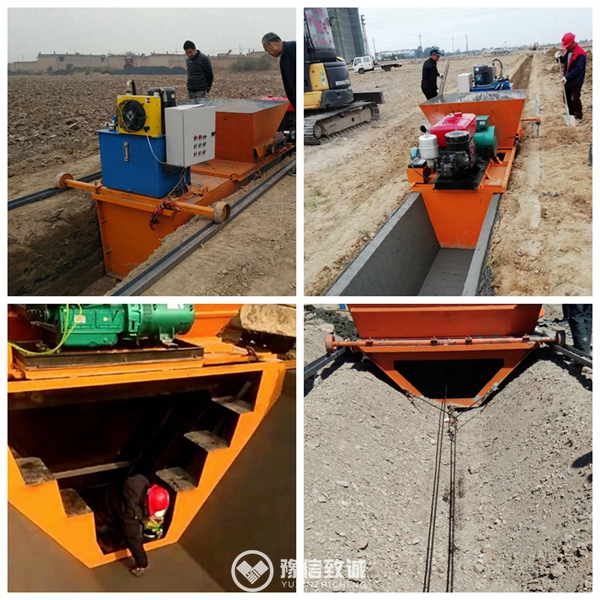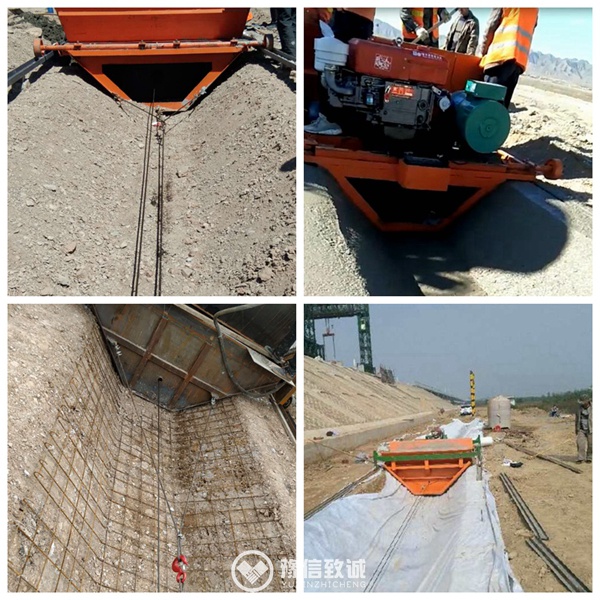 The traction type is becuase the machine need to be pulled forwarder by a hoister in front of the machine, then drop concrete into hopper,using vibrator to pave the concrete smoothly.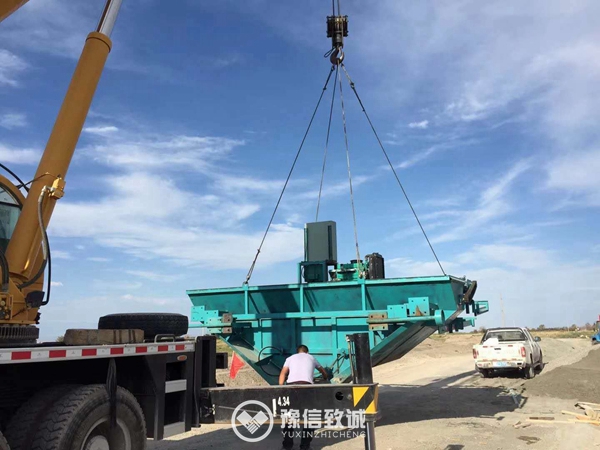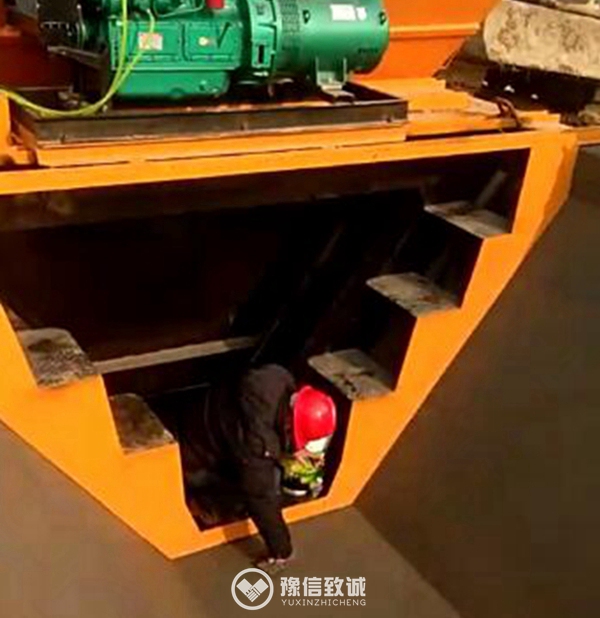 Hydraulic type ditch paver is using diesel power to start the hydraulic pump,the hydraulic cylinder moving forward and backward to squeeze the concrete to mold part.Then forming the ditch.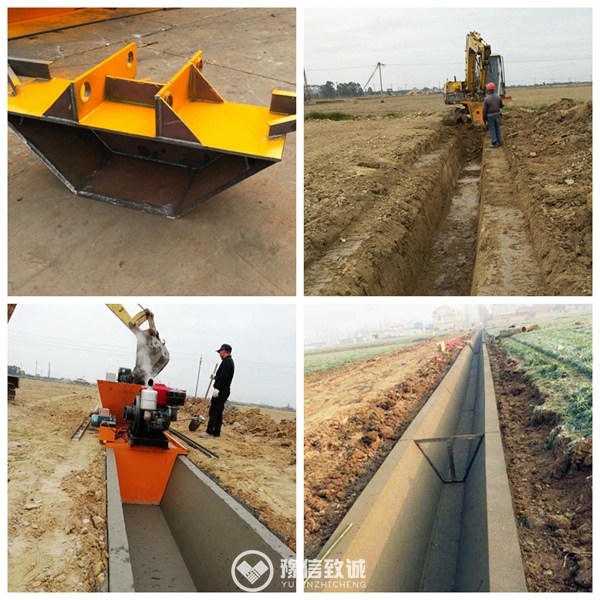 Working process:
Using traoezoidal digging bucket to dig the canal.
Put mixed concrete into hopper then output the ditch.
Cutting the expansion joint by traoezoidal cutting device.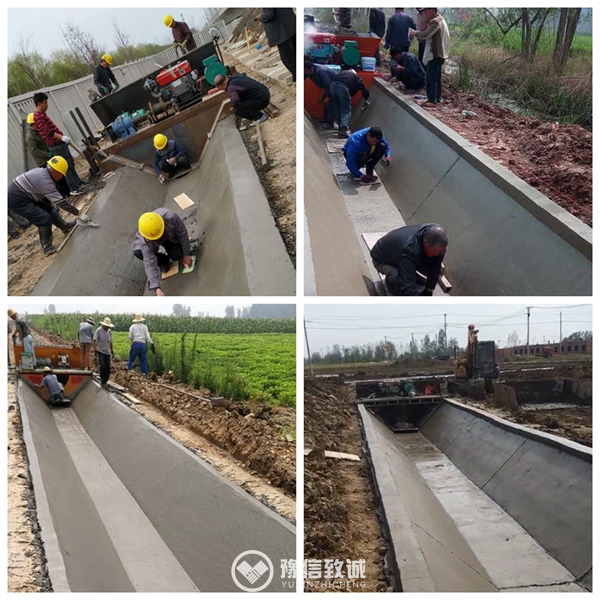 Note:
Please provide the drawings to us first, we will provide a design for you in 2 day. Production time: 5-10 days after get 50% down payment.