TK700 Wet Shotcrete Machine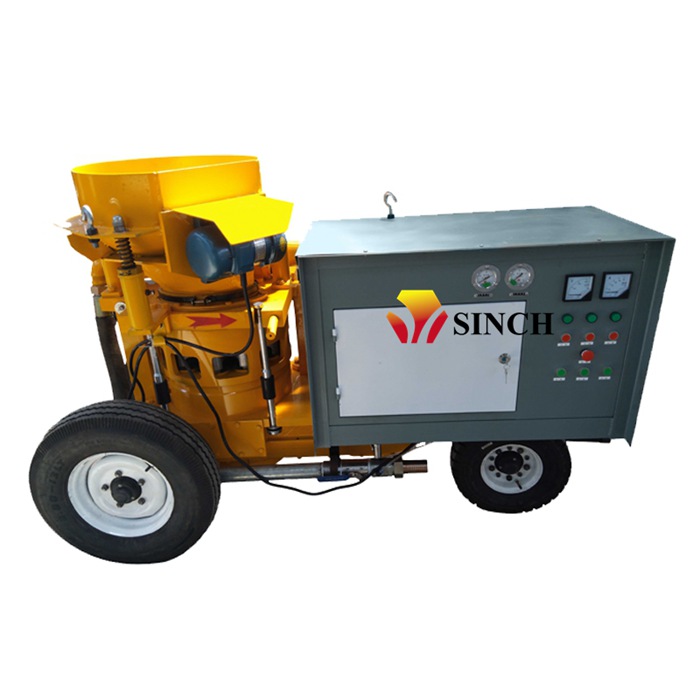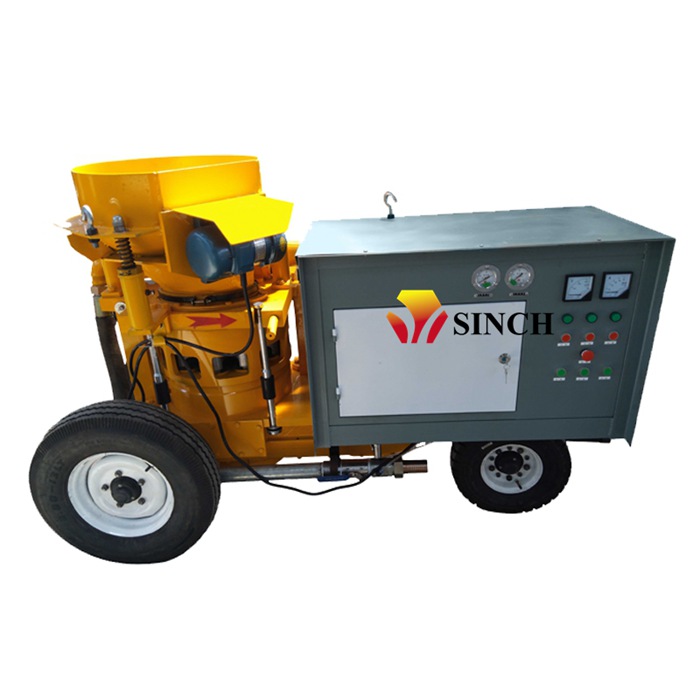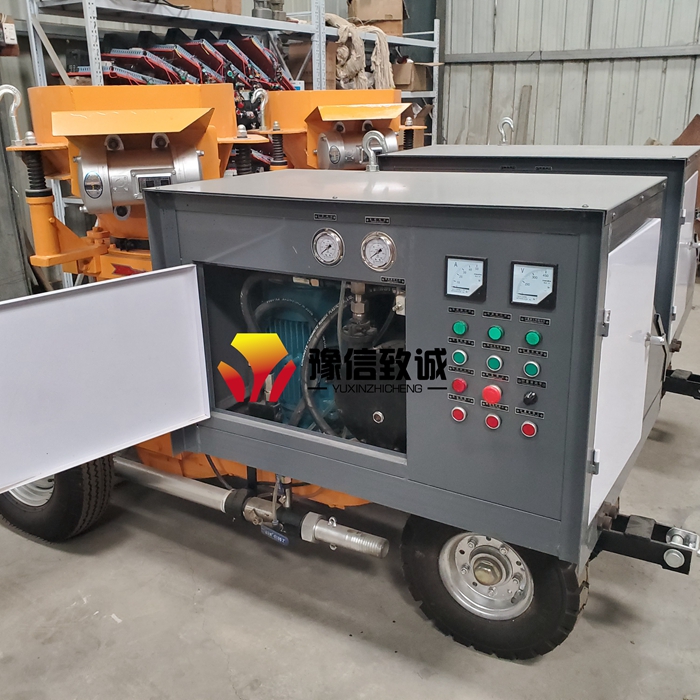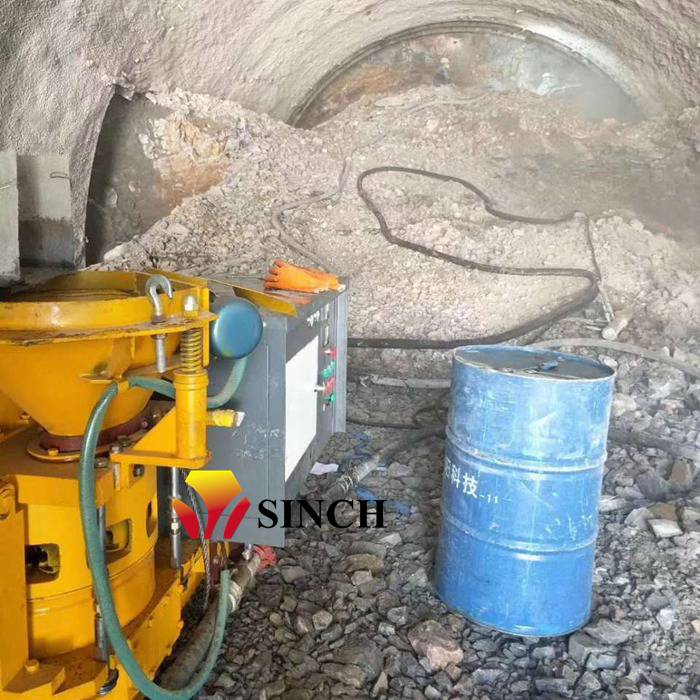 TK700 Wet shotcrete machine can only spray wet mixed concrete.Different with rotor type , TK700 adopts piston type feeding system,making wet concrete flow in the machine evenly and no blocking . Concrete and steel fiber all workable. Less wearing parts and more stable.
TK700 Wet Shotcrete is widely used in mine,tunnel,hydro power,soil nail project,slope supporting,etc.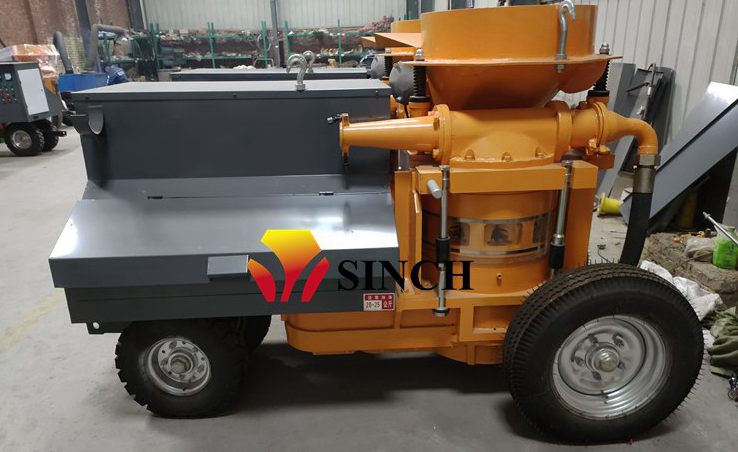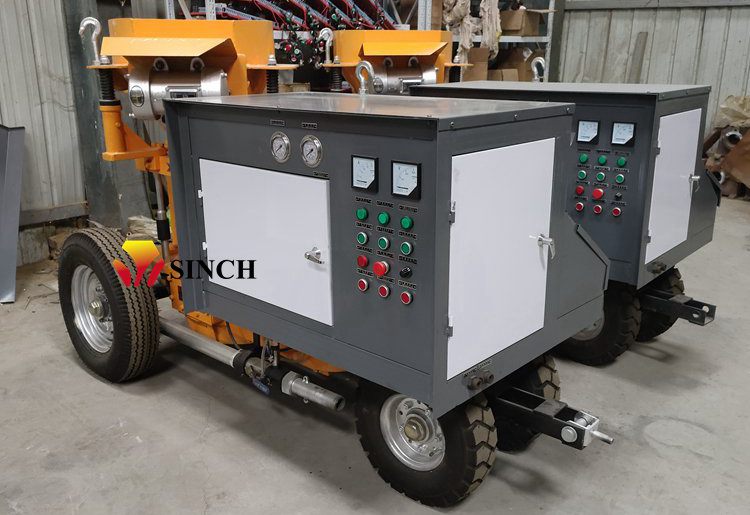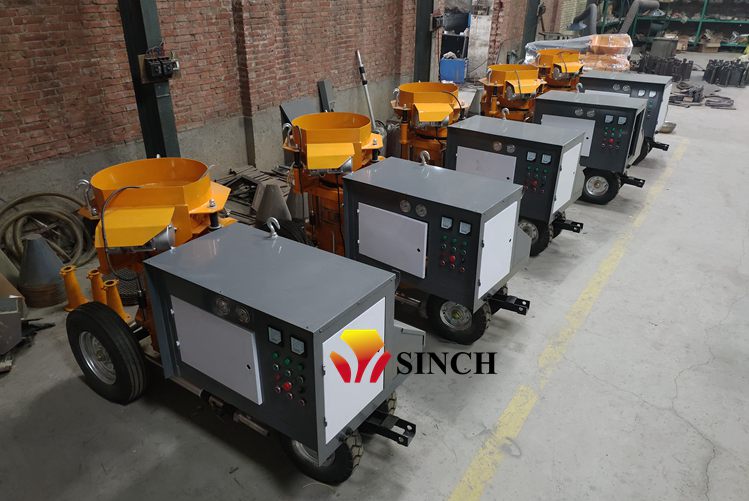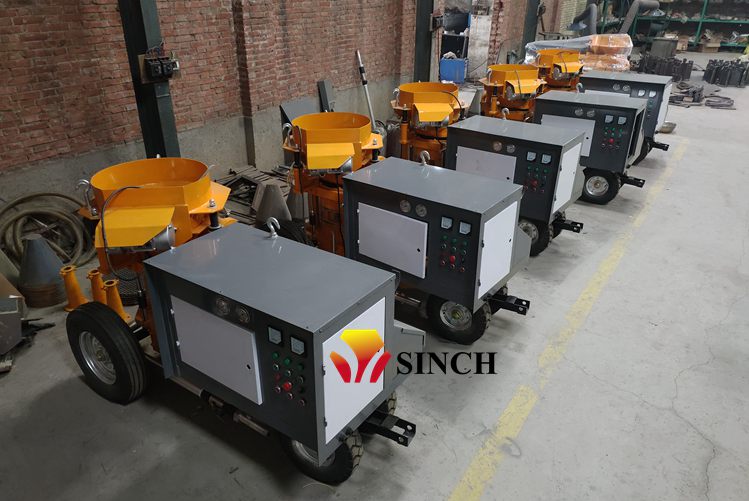 TK700 concrete spray machine Technical data:
| | | | |
| --- | --- | --- | --- |
| Model No | TK700 | Concrete slump | 10~18 |
| Capacity | 7m3/h | System pressure | 0.6MPa |
| Material | wet concrete | Working pressure | 0.4~0.6Mpa |
| Motor power | 7.5KW | Air consumption | ≥12m3/h |
| Max aggragate size | 15mm | Max convey distance | 40m |
| Liquid accelerator | 0~7% | Max convey height | 15m |
| Hose ID | 57mm | Weight | 1500kg |
| Rebond rate | average≤18% | Dimension | 2250*1050*1250mm |
TK700 has two sets conveying systems. 
One is a concrete conveying system, the finished concrete mixing from the concrete mixer enters from the shotcrete machine hopper and evenly sent to the air-material mixing bin through the feeding system. And after being mixed with the high-pressure air, it will become rarefied flow state then pass through the injection pipe to the nozzle.
The other is the liquid accelerator addition system, which adjusts the flow rate of the metering pump according to the content of the liquid accelerator. The liquid accelerator is mixed with the high pressure air through the atomizer, atomized to the mixing ring of the nozzle and mixed with the concrete in the rarefied flow state, and sprayed from the nozzle to the spray surface.
Free spare parts list: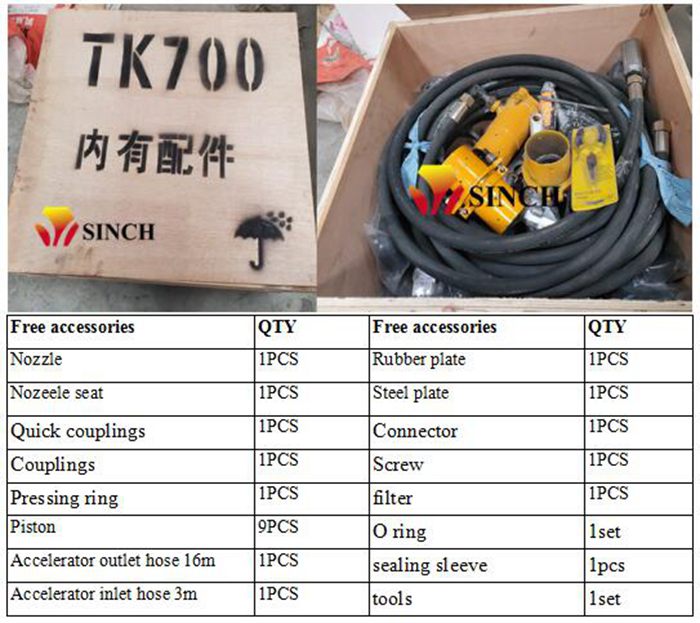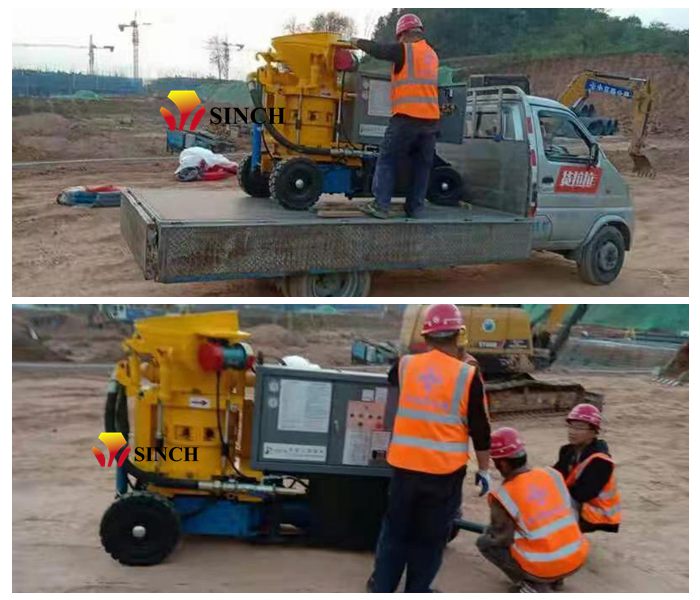 User guide of TK700 wet shotcrete machine:
Before use,please add lubricating oil to Cam.
Do not start the machine if system air pressure under 0.5Mpa.
Start and stop machine must according to operating requests strictly.
Max aggregate size can not bigger than 15mm.
Change the Cam oil regularly and clear the inner side regularly.
Change the reducer oil every 3 month.
During shotcrete work,make sure no blocking at the leaking port.
Before spray,make sure the air to nozzle is smooth.
If any blocking,stop the main power immediately.
After spray,clean the accelerator system and hose by water.
After spray,must open the machine and clean it thoroughly.
Henan Sinch Machinery Co.,Ltd also providing :
diesel power shotcrete machine