KB Curb Machine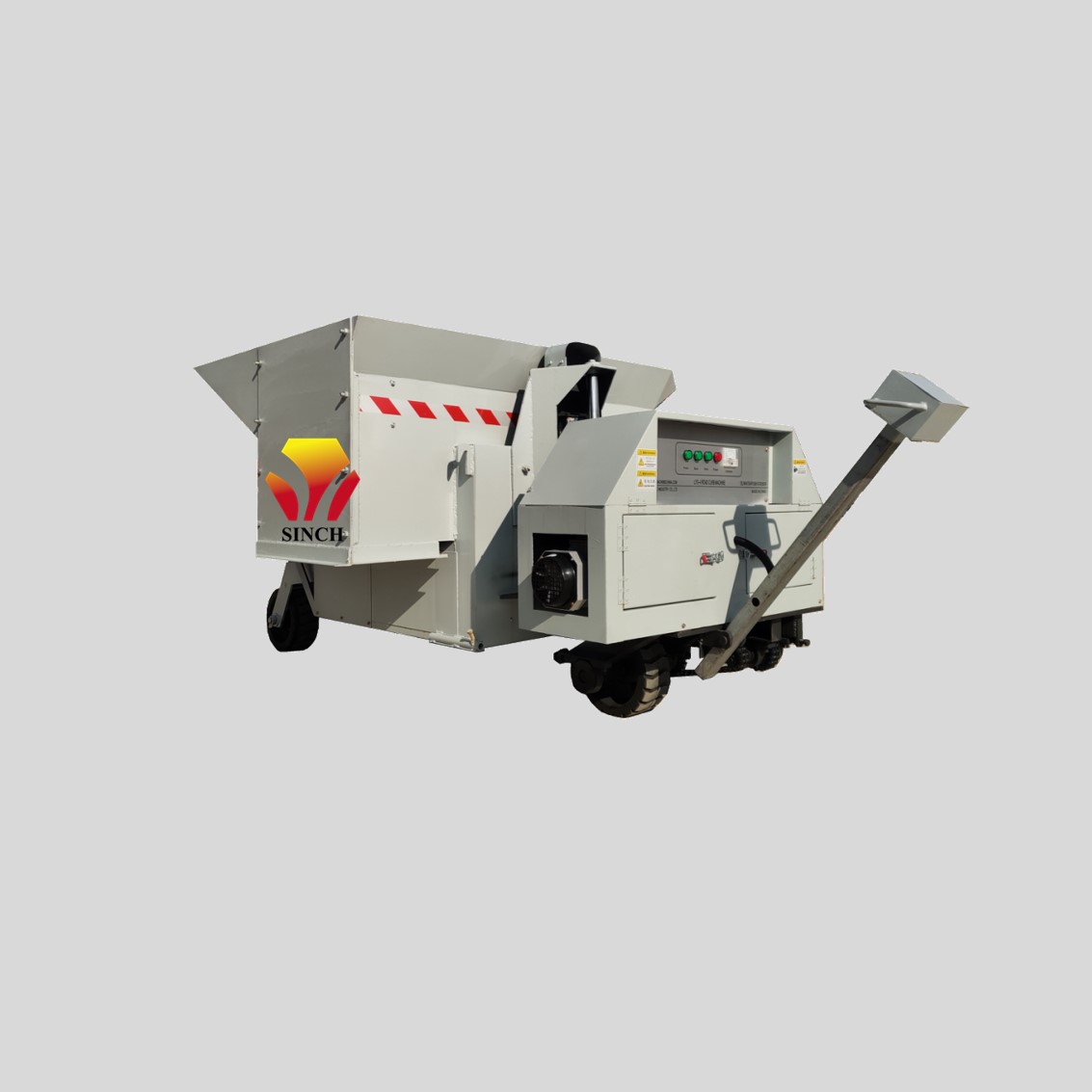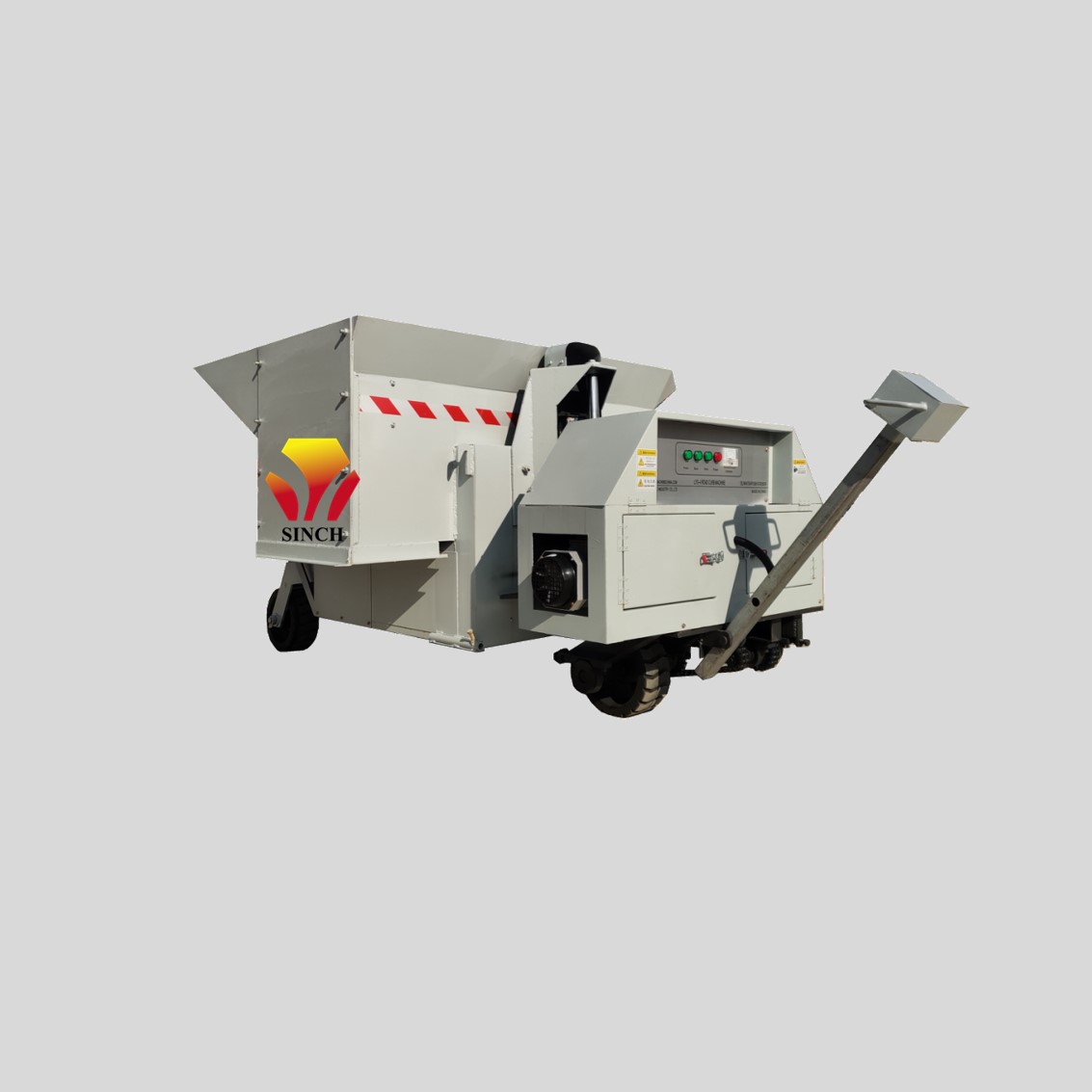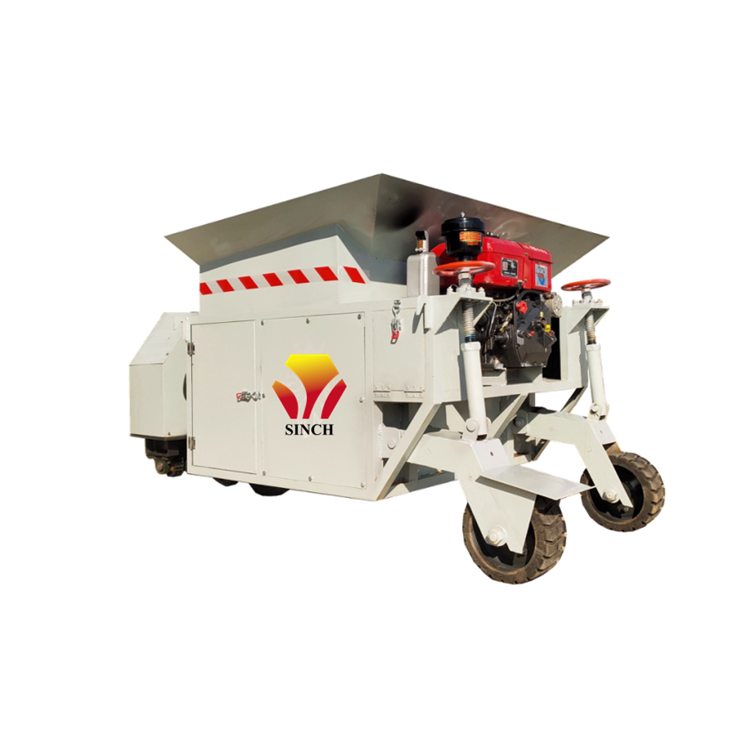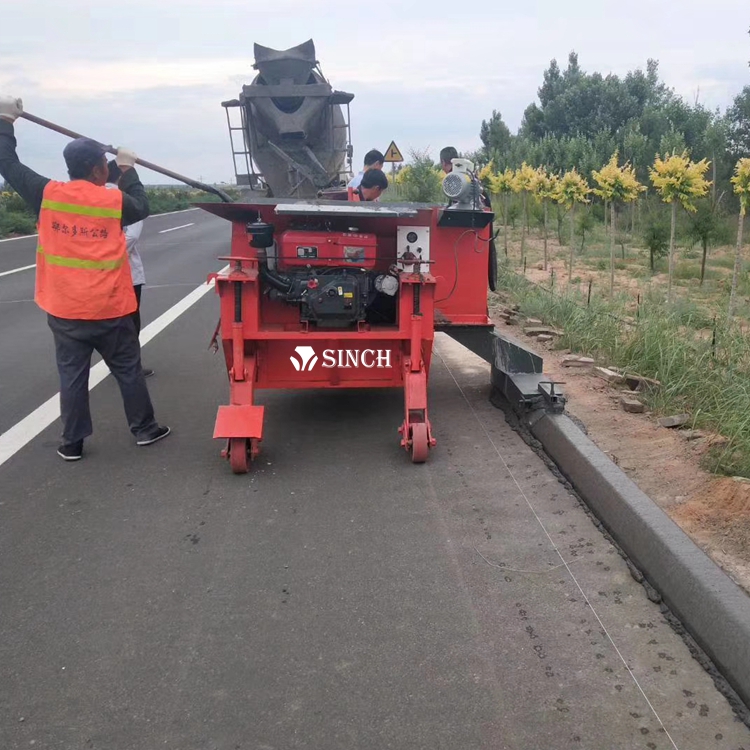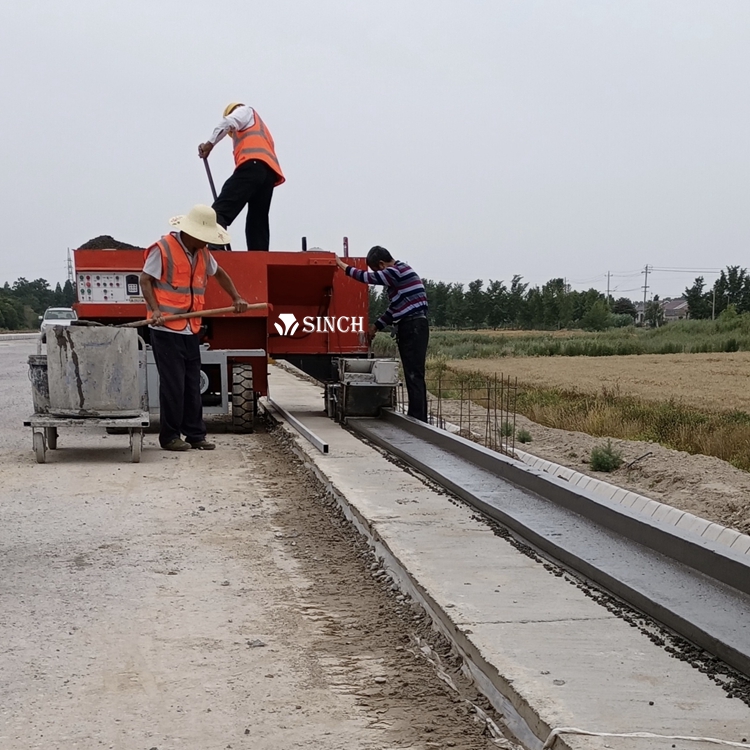 KB series small curb machine, workable concrete curb size from 5cm~100cm.
KB3 curb machine adopts screw type working theory, using auger blades to squeeze concrete to curb molds,then forming concrete curbs.
Specially designed hopper, even if the guardrail panels have been installed, water retaining strips (curbs) can still be constructed. The blades of the screw feeder (auger) adopt thickened wear-resistant plates, and the imported wear-resistant welding wire is cladded in the front section (the blades have higher wear resistance and longer service life).
| | | | |
| --- | --- | --- | --- |
| Model No. | KB3 | KB4 | KB6 |
| Power | 15 hp | 8.5KW | 12KW |
| Workable width | 250mm | 750mm | 1000mm |
| Workable height | 200mm | 400mm | 500mm |
| Hopper volume | 0.2m3 | 0.3m3 | 0.4m3 |
| Paving&transition speed | 1-3m/min | 1.4-7m/min | 1m-10m/min |
| Weight | 500kg | 1000kg | 1500kg |
| Dimension | 2000*1200m*1200mm | 2500*1850*1100mm | 2700*2100*1200mm |
KB4 and KB6 concrete curb machine adopts vibrating slipform paving theory. Using vibrating to feed and compact the concrete in curb molds.Then slipform different shapes of curbs.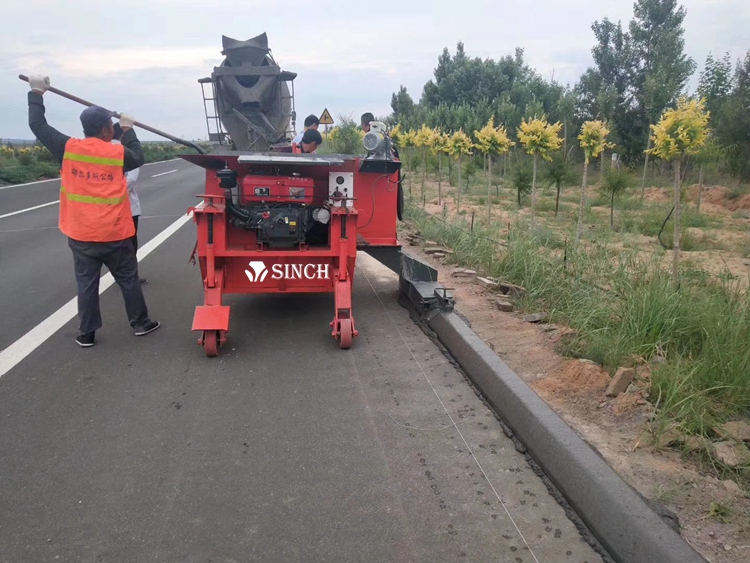 Working site :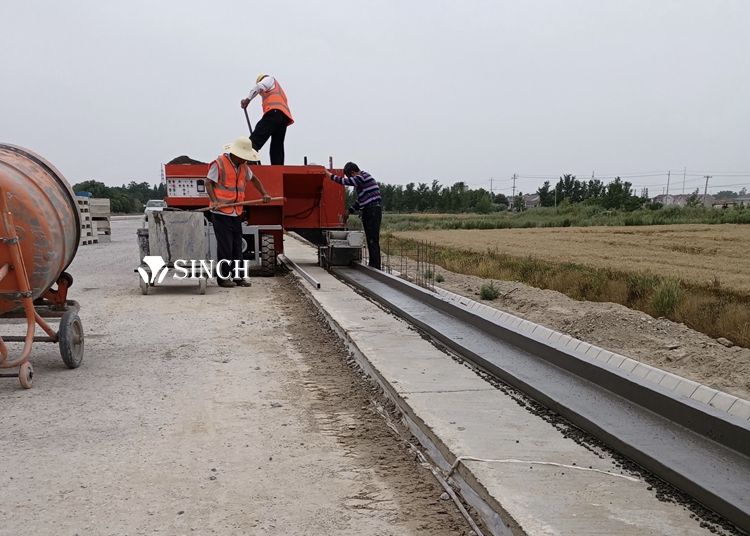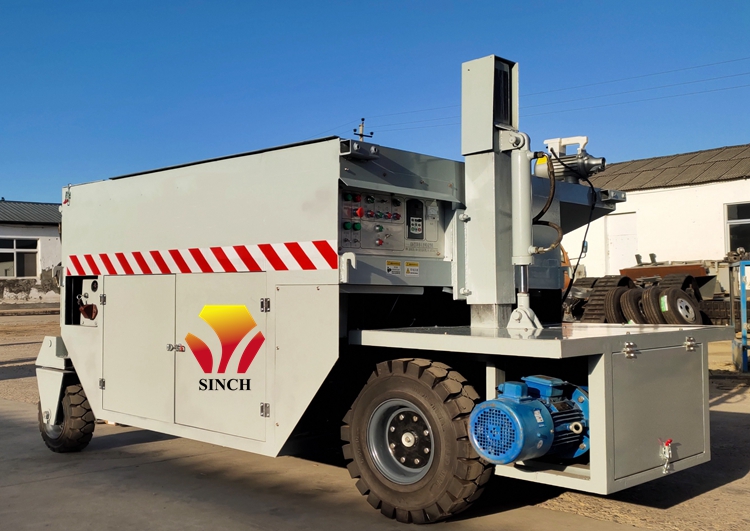 Feature:
1. Integrated hydraulic power unit (compact structure).
2. Rear two-wheel drive, tire diameter 55cm, curbs with good flatness, tires with stronger grip.
3. The rear axle adopts an exclusive "seesaw" design, which ensures that the two drive wheels are always close to the working surface regardless of whether the working surface is flat or not, providing long-lasting grip.
4. Standard and exclusive patented 'Anti-rolling self-locking' function. During the construction process, no matter whether it is going uphill or downhill, there is no need to apply the brakes. The machine automatically maintains the set walking speed, thereby ensuring the construction effect and eliminating potential safety hazards.