Slipform Concrete Kerb Machine HMJ-600/1000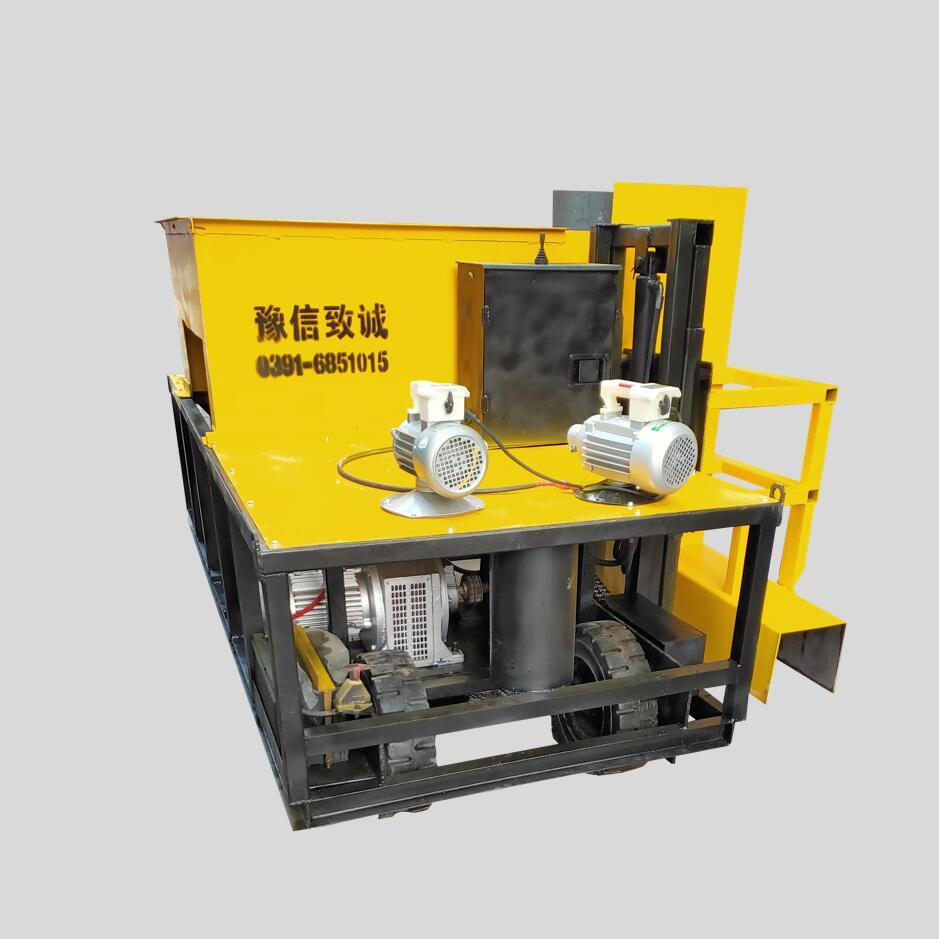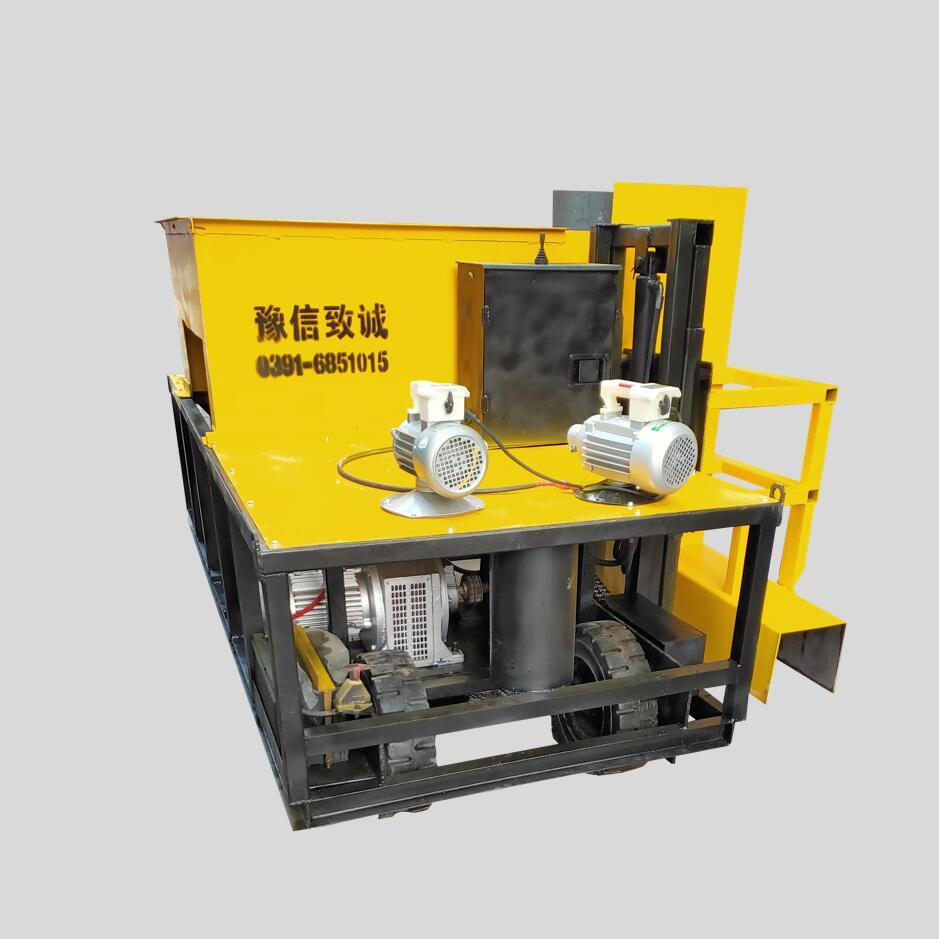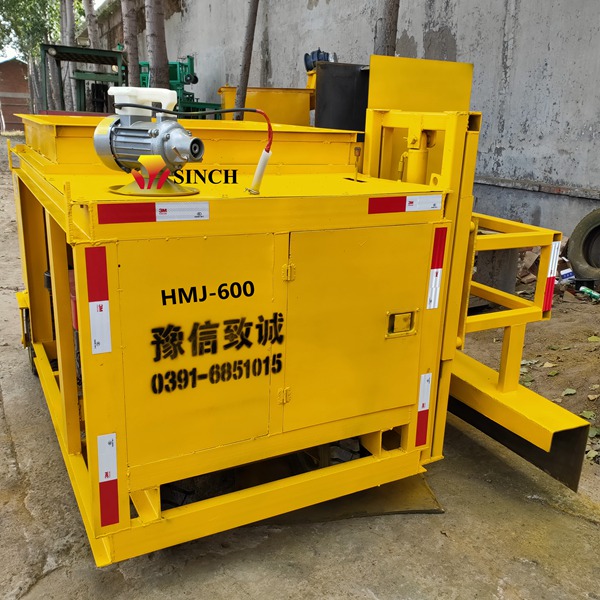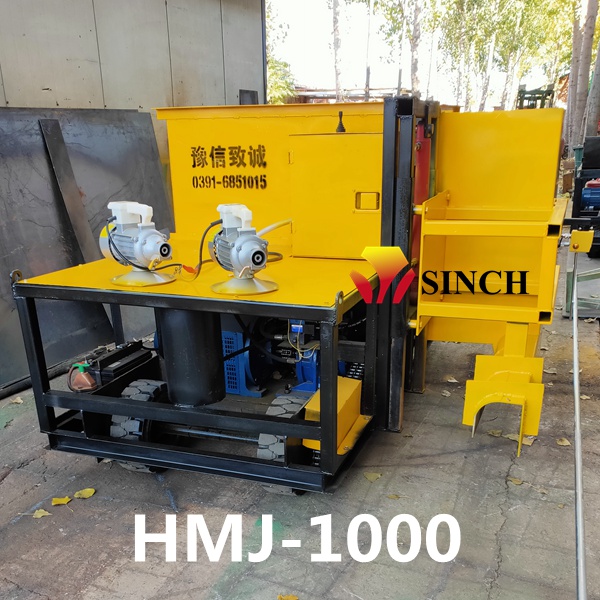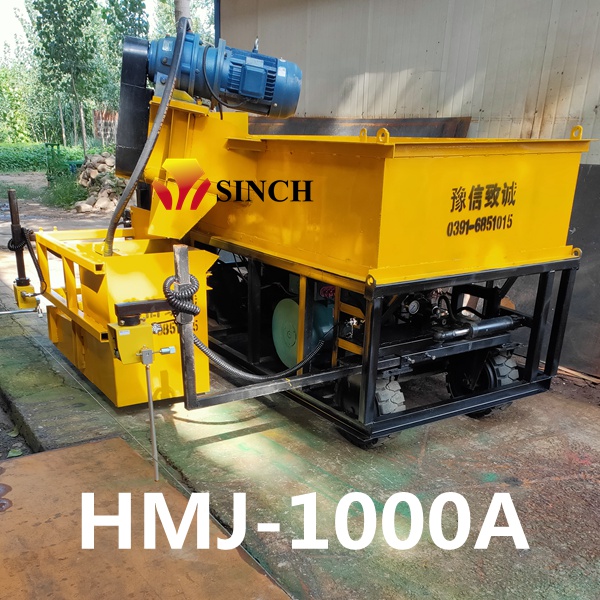 Slipform Concrete Kerb Machine:
Slipform concrete kerb machine is bigger than extruding type curb machine.It is using vibrating rods and slip form molds to make concrete into curbs. Curb size can be customized from 100mm to 900mm.It is also called road curb machine, concrete kerb paver,kerb paving machine,curb maker,etc.
We have 3 model numbers os slipform curb paver:
HMJ-600
HMJ-600 can produce max 600mm wide concrete curbs,10kw power.And 1 vibrating rod.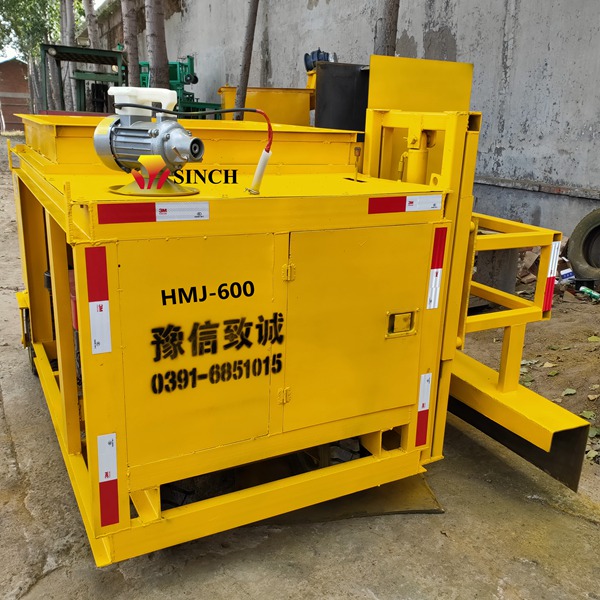 HMJ-1000
HMJ-1000 max curb size 900mm wide,15KW power ,with 2 vibrating rods.1 or 2 sensor options.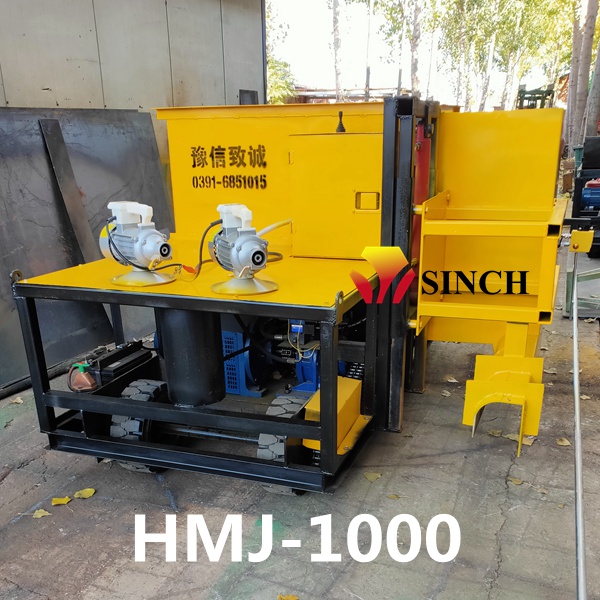 HMJ-1000A
HMJ-1000A max curb size 900mm wide,20KW power (including 1 automatic loading motor),with 2 vibrating rods. It is more efficiancy than HMJ-600 and 1000. 1 or 2 sensor options.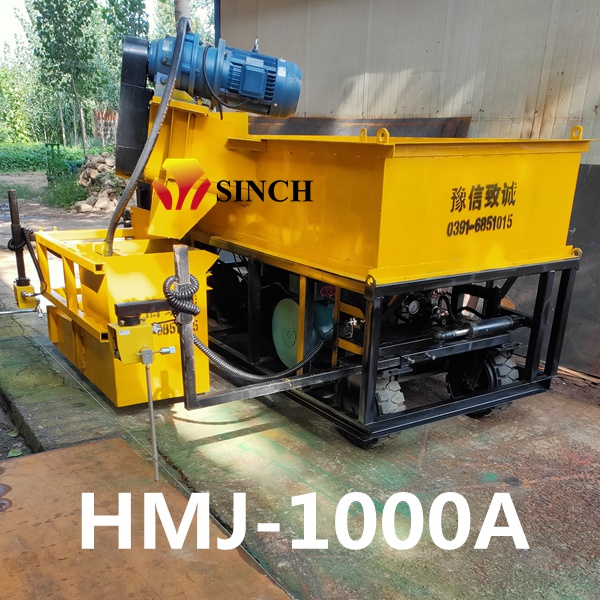 Specifications of curb slipform machine: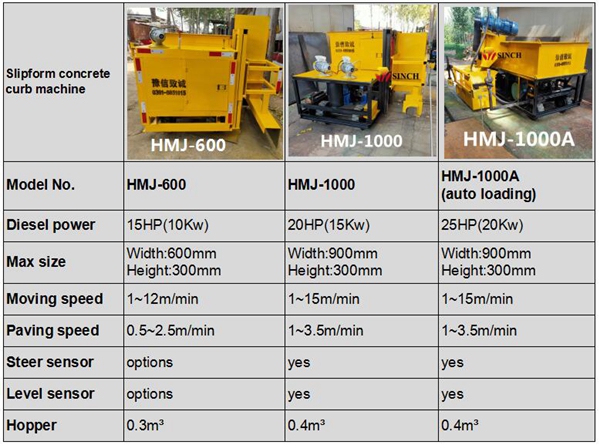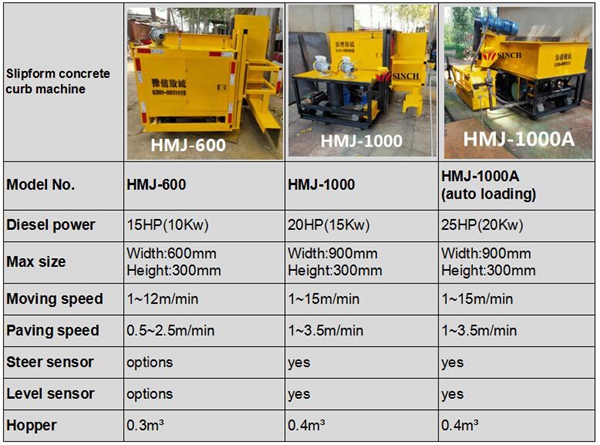 Features of concrete kerb machine:
1.Mold size customized.Mold part can be replaced easily.
2.Working speed adjustable.
3. Level sensor and steering sensor options.You can choose to have 1 steering sensor or both steer and level sensor.
4.Mold part can move up and down freely according to your working conditions.
Details of slipform curb maker: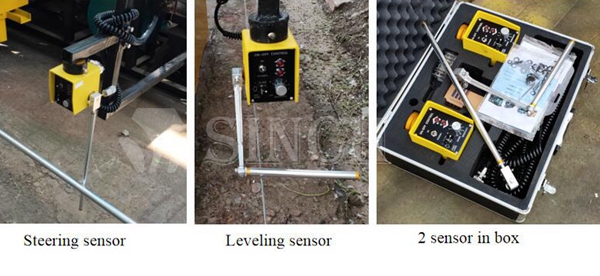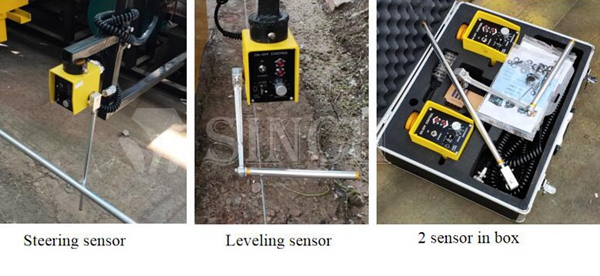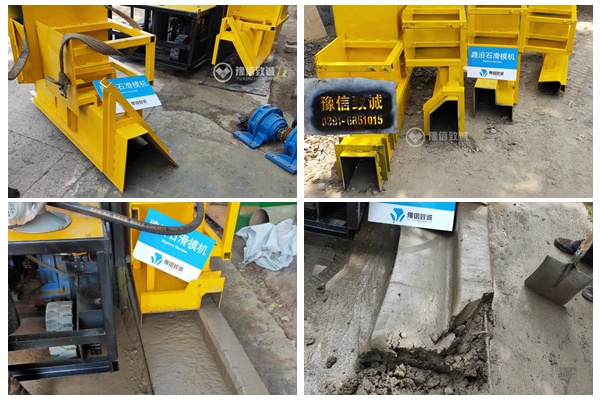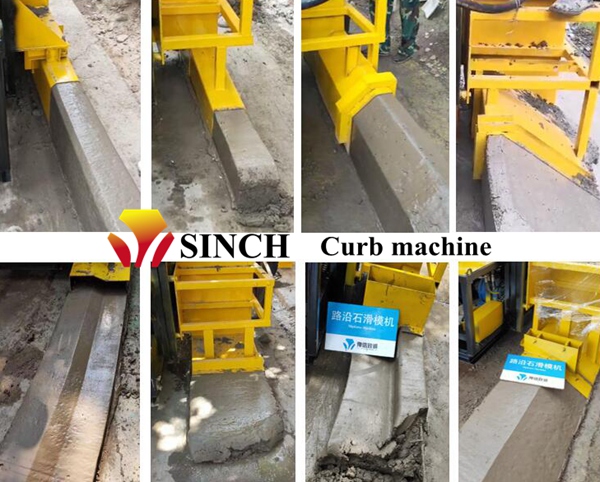 Working video of curb stone making machine: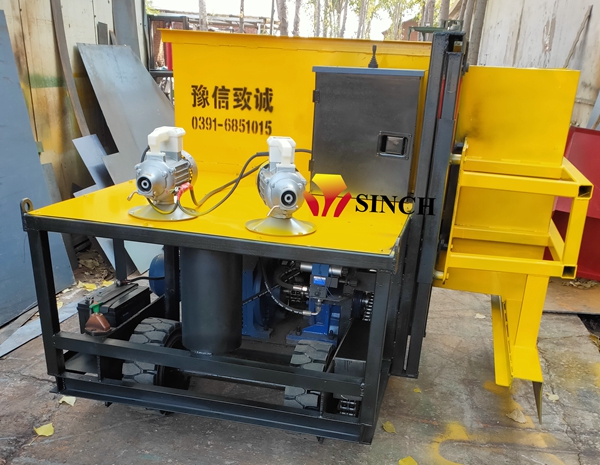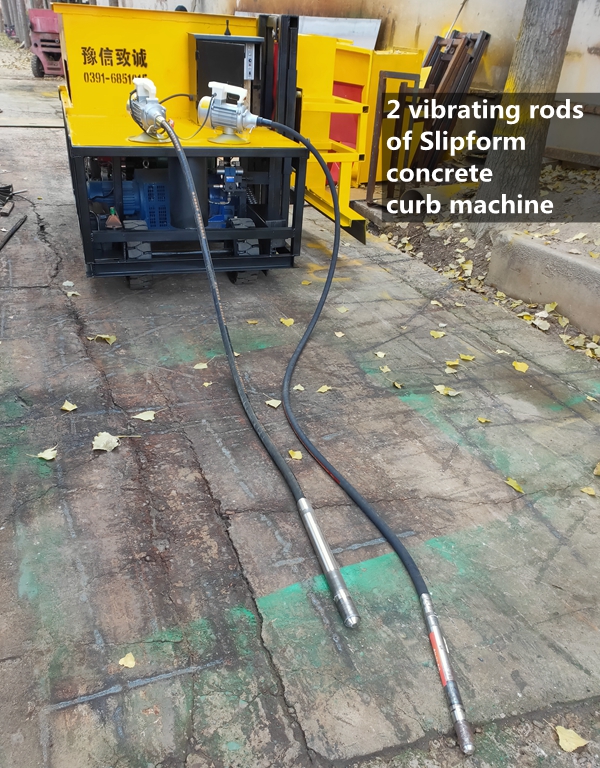 As slipform curb machine can only product concrete curbs, if you need machine to do asphalt road curbs, we have LSD-250/300 extruding type asphalt curb making machine.See below picture. Mold size customized.