Slipform Canal Paver-Traction moving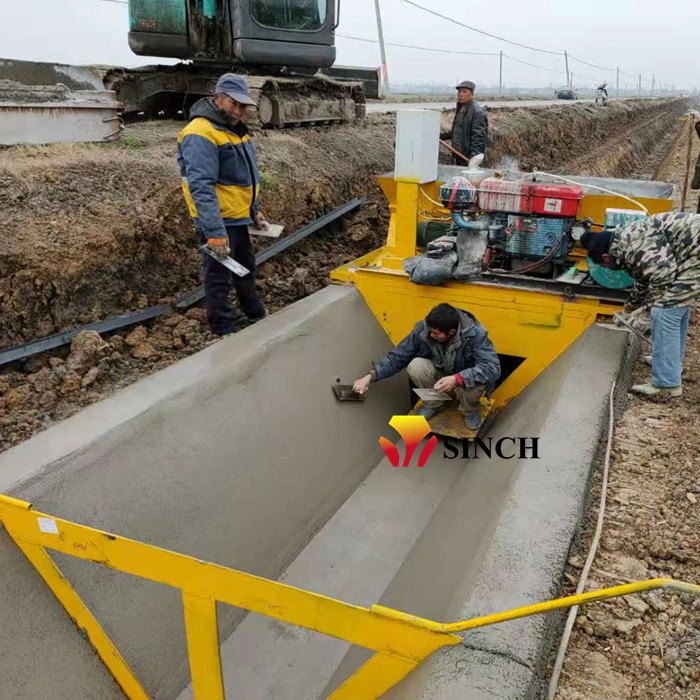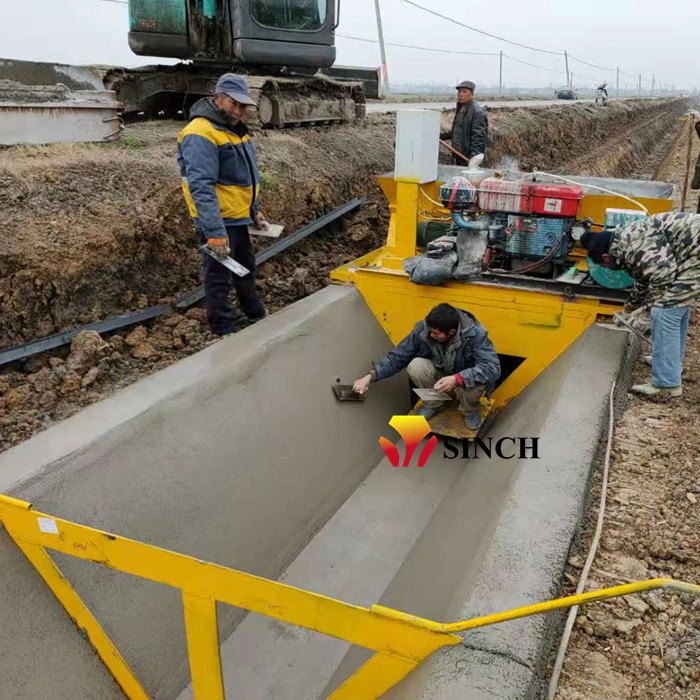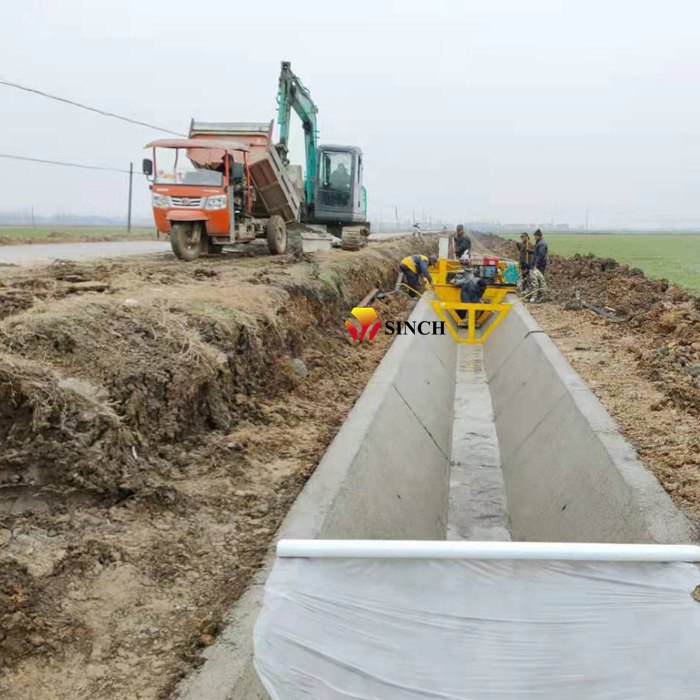 Slipform Canal Paver is one type concrete canal paving machine. Slipform normally forming by vibrating working method,for paving concrete road,curbs or gutters.Traction moving type water canal paver use a steel string to pull the machine moving forward.Concrete feeding into hopper then drop into canal mold by vibrators.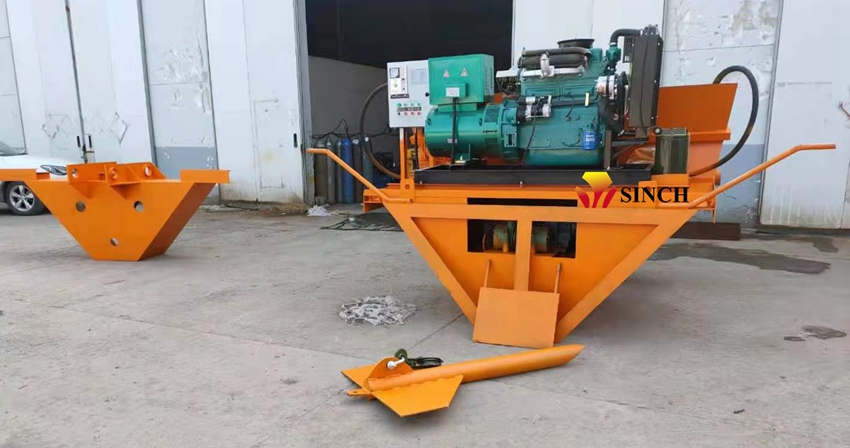 Structure of slipform canal paving machine:
Diesel generator-for providing power to traction system and moving system.
Traction system: motor ,reducer ,anchor,hoist and strings.
Vibrating system.
Control panal.
Moving wheels.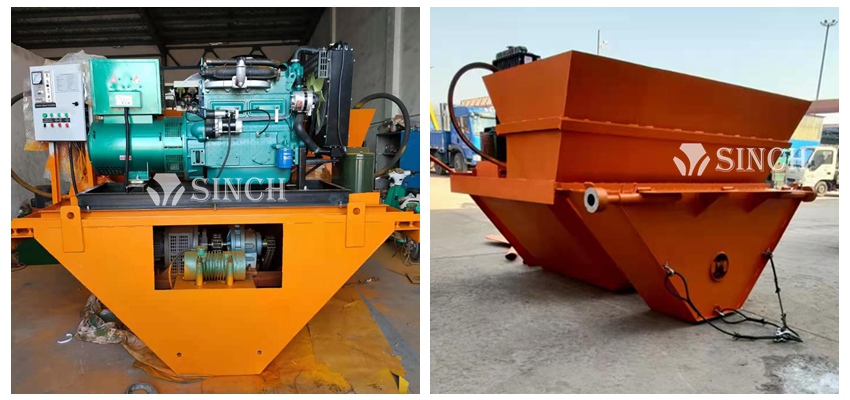 Working process of traction type slipform canal paver:
1.Compact and level the ground.
2. Digging the canal by customized digging bucket.
3. Put traction type canal machine into the ditch.
4. Fix the anchor infornt of the machine and connect the traction line to the canal machine.
5. Feeding concrete into hopper and vibrating it into mold.
6. Using vibrating rod to forming concrete canal continuously. Reset the anchor when the machine arrived the first anchor position.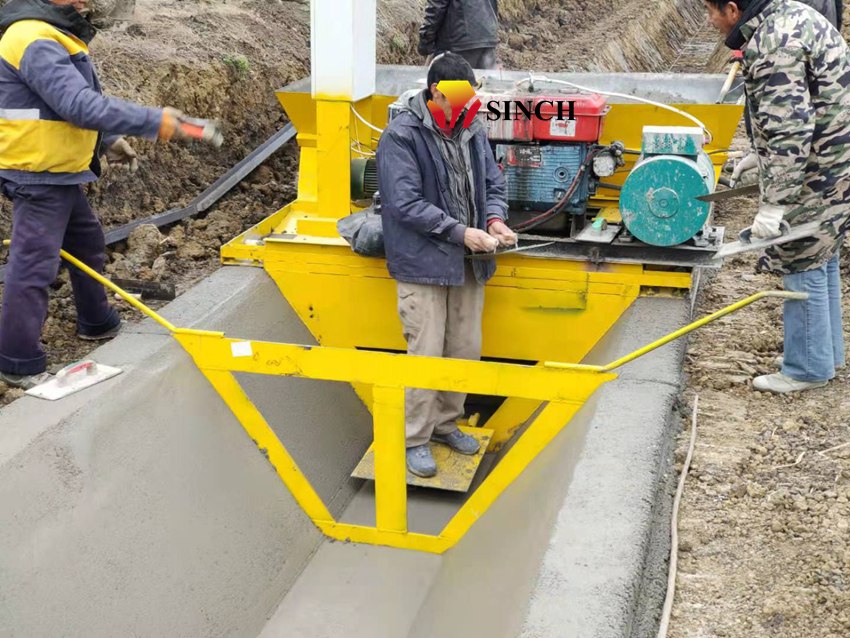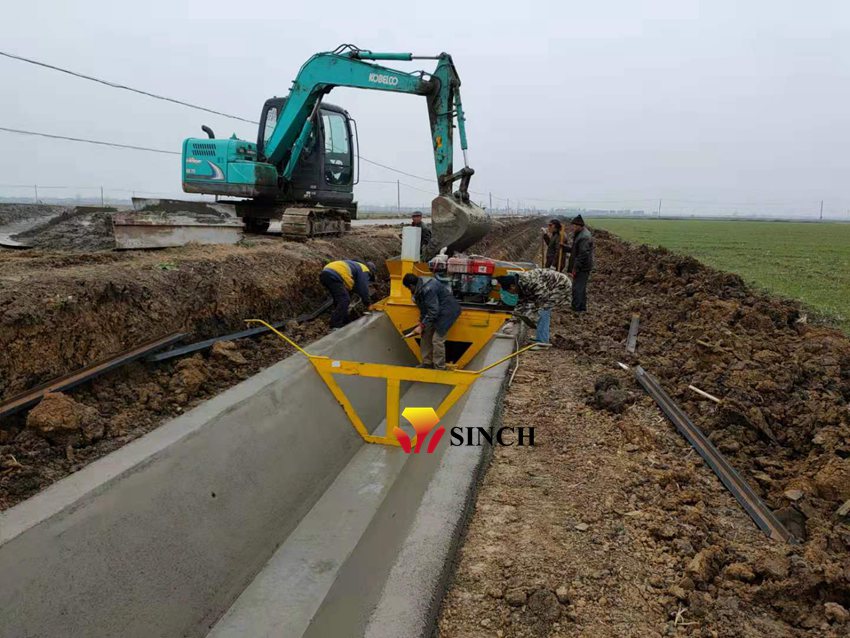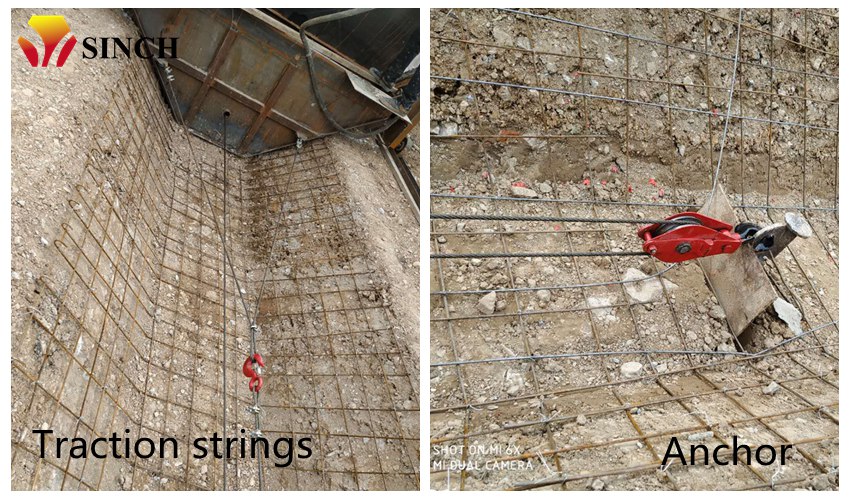 Preparation of traction type canal paver:
Diesel fuel,engine oil,water.
Excavator-for digging the canal and loading concrete.
Transport truck: transport concrete from concrete mixing plant to canal working site.
Wet mixed concrete .
Moving tracks: 4pcs,6m/pcs.