Self-loading Flat Pan Concrete Mixer Truck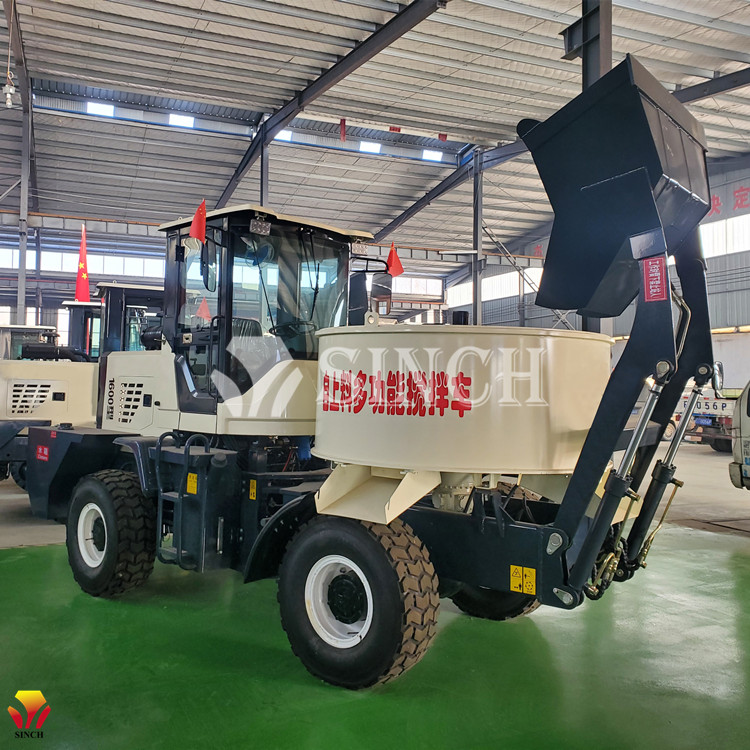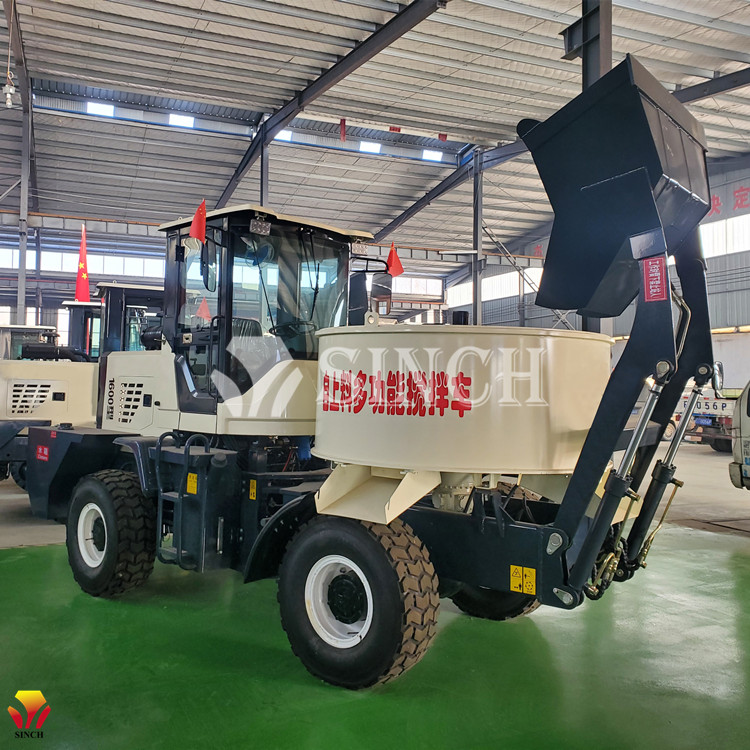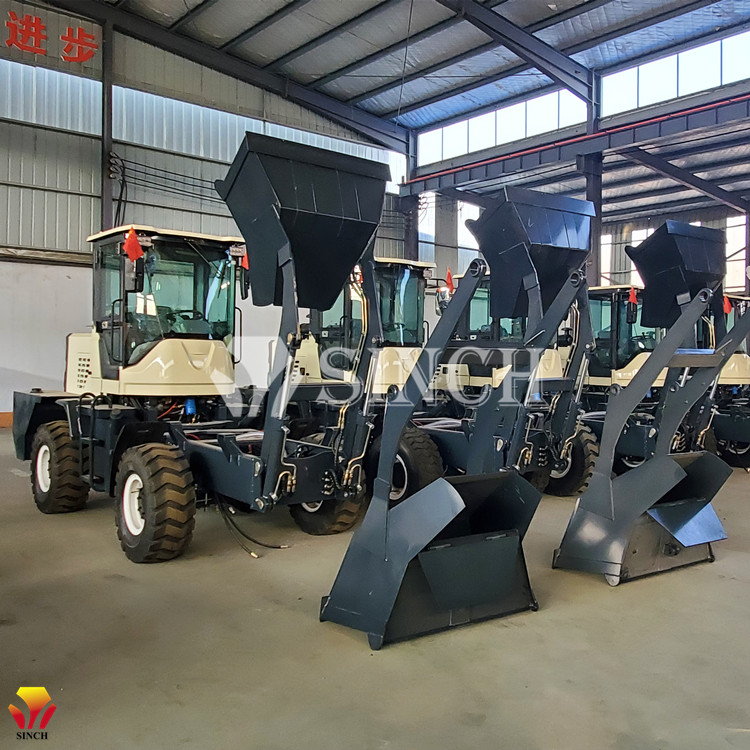 Introduction of Self-loading Flat Pan Concrete Mixer Truck
Mobile flat pan mouth concrete mixer truck with self-loader is a movable concrete mixing equipment.In road construction and other engineering construction, cannot be without the concrete forced mixer truck.The mixer truck can transport construction concrete to the construction site.
The forced mixer truck is equipped with a mixing drum, which will always keep stirring during the transportation to ensure that the concrete will not solidify.
Technical Data of Flat Mouth Vertical Mixer Truck
Application of Flat Mouth Vertical Mixer Truck
1. Self-loading flat pan mouth concrete mixer truck is a new type of concrete mixer, suitable for general highway, power station, dam construction, construction site, road, bridge, hydropower, and large and medium-sized prefabricated plant and other projects.
2. It can also be very flexible and convenient to carry out construction in rural areas. Its compact body and flexible driving advantages can also be in tunnels, yards, high-speed rail and other narrow places for concrete mixing construction. If a place is mainly mountainous and hilly, many roads are rugged and narrow, and the general stirring truck is very difficult to walk. The flat mouth automatic feeding mixer truck will be easier to walk through road because of the more narrow vehicle width.
This equipment does not need too large area, with the feature of fast stirring and conveying, will save time and effort, has very practical value. In plateau area, the altitude is high and oxygen content is insufficient, so it is necessary to replace the engine specially suitable for plateau area to ensure full power and efficient construction of the machine.
Features of Flat Pan Concrete Mixer Truck
1. Conventional material mixing time is short,has high efficiency, which is better than the traditional mixing bucket.
2. Forced stirring, stirring speed is fast and uniform, has wide range of applications and suitable for a variety of occasions.
3. Four wheel drive double engine, can be transported and stirred at the same time, save operation time.
4. Equipped with automatic feeding and unloading port, no manual needed, realize the integration of feeding and unloading and save human resources.
Notes of Flat Mouth Concrete Mixer Truck
1. Rinse the inlet with water before each loading to keep the inlet wet during loading.
2. Fill the cleaning water tank with water when loading the material.
3. After loading, wash the feeding port and clean the residual concrete near the feeding port.
4. After unloading at the site, rinse the discharge chute, and then add 30-40 L of cleaning water to the concrete storage tank. Keep the concrete tank moving forward at a slow speed while the vehicle returns.
5. Remember to drain the sewage from the concrete tank before loading next time.
6. Clean the concrete storage tank and inlet and outlet at the end of every day, no cement and concrete agglomerate.