Q69 Roller Conveyor Shot Blasting Machine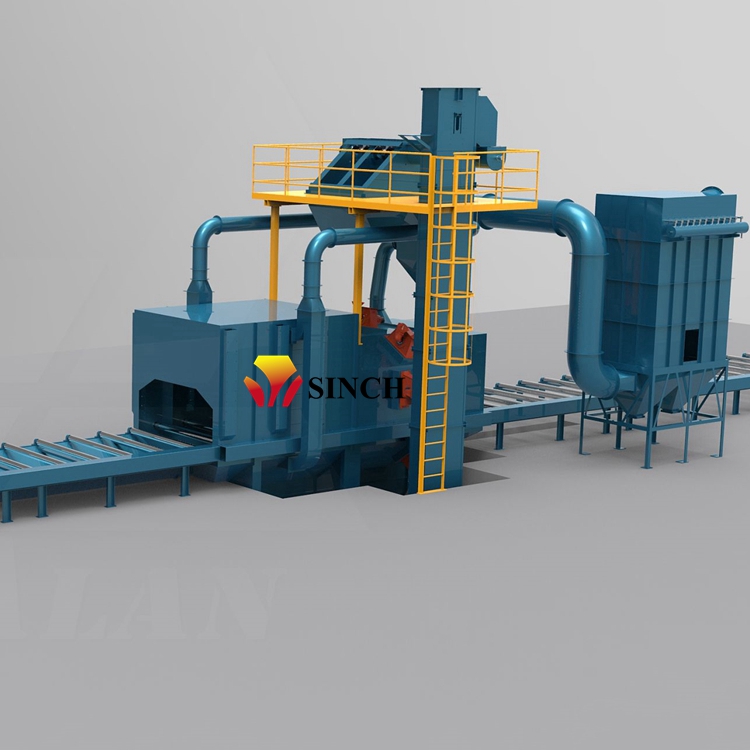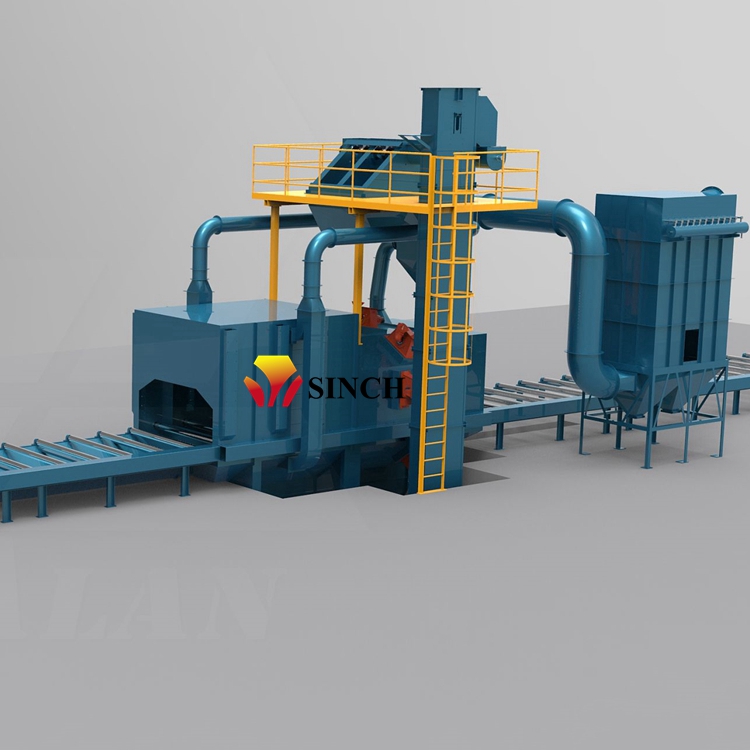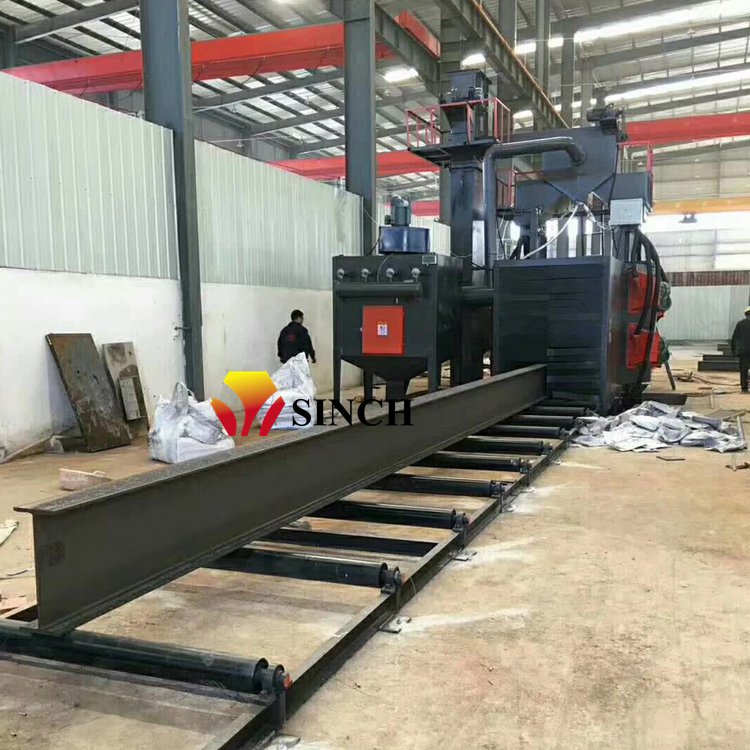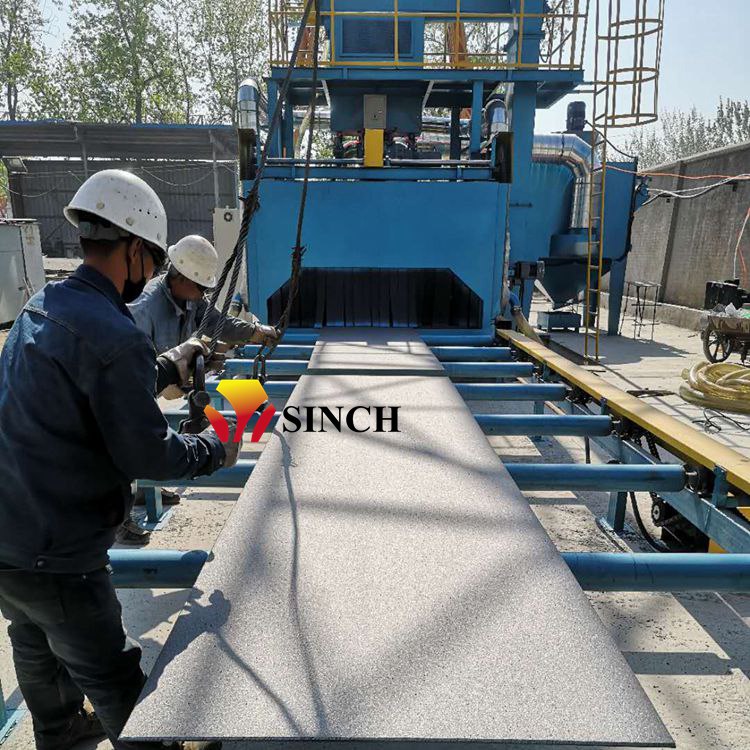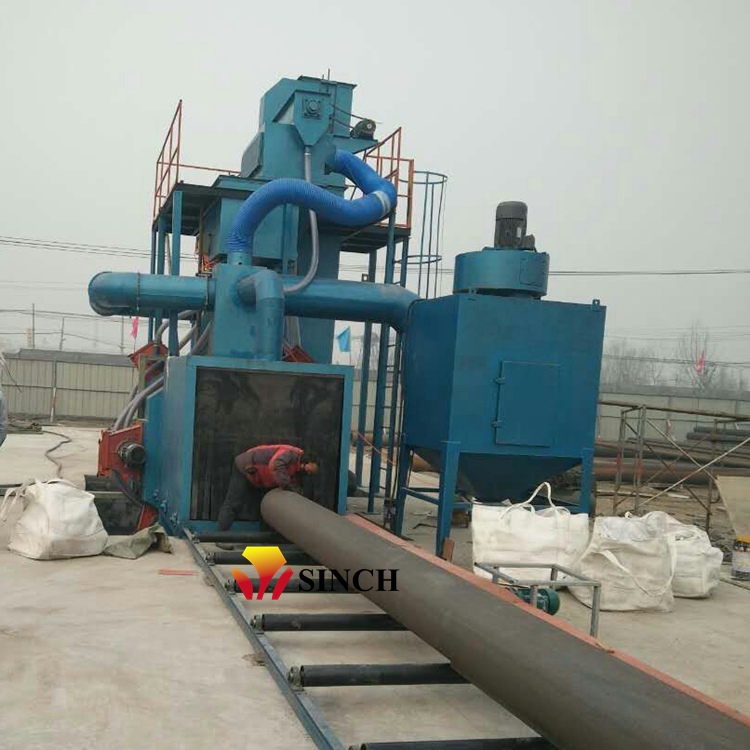 Q69 Roller conveyor shot blasting machine is a multi-functional shot blasting equipment for cleaning structural parts, H-beam, steel plate and other types of steel. It can make the work piece be subjected to strong and dense projectiles from different coordinate orientations , remove the rust spots and welding slag and oxide layer, and obtain a uniform and uniform metallic luster surface to remove stress and improve the quality of steel structure and steel surface finish. Corrosion resistance.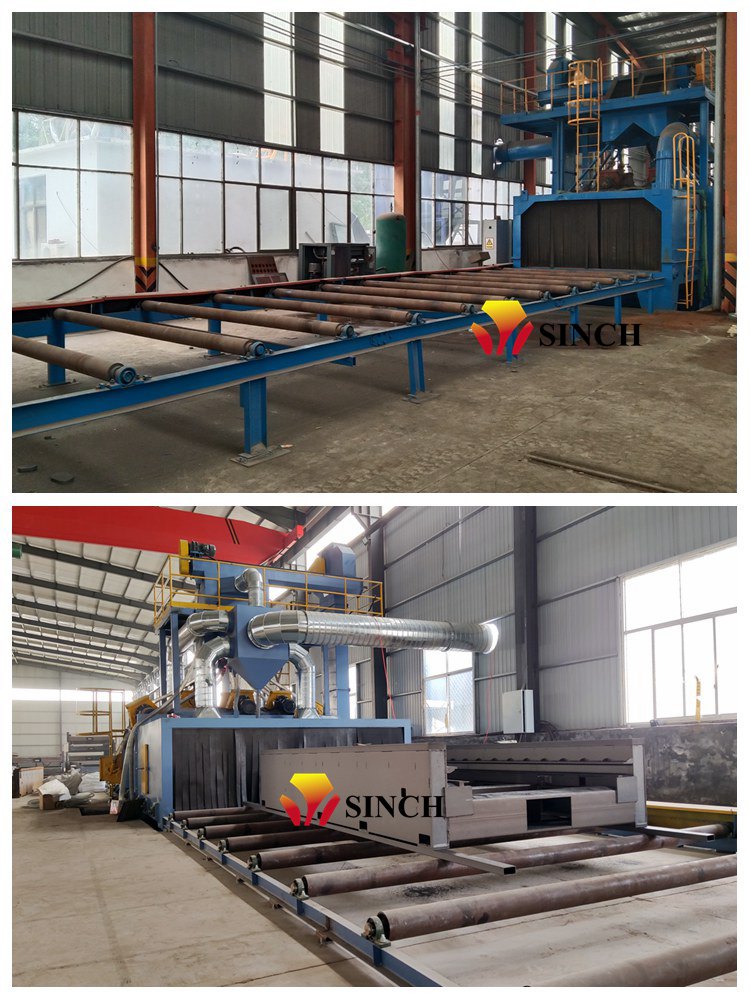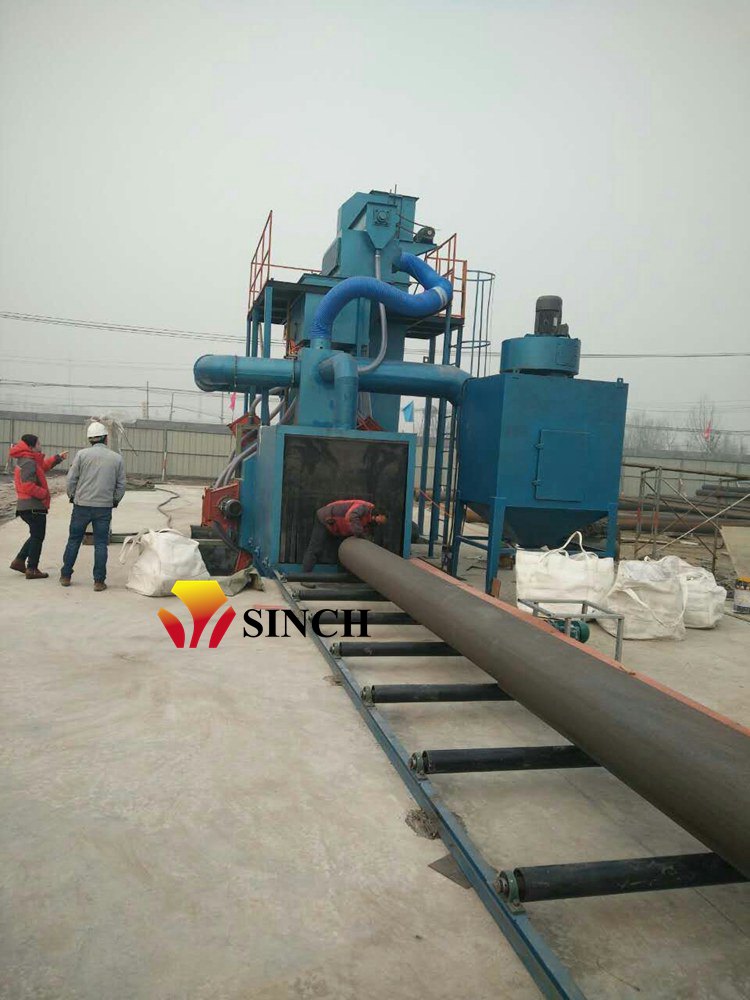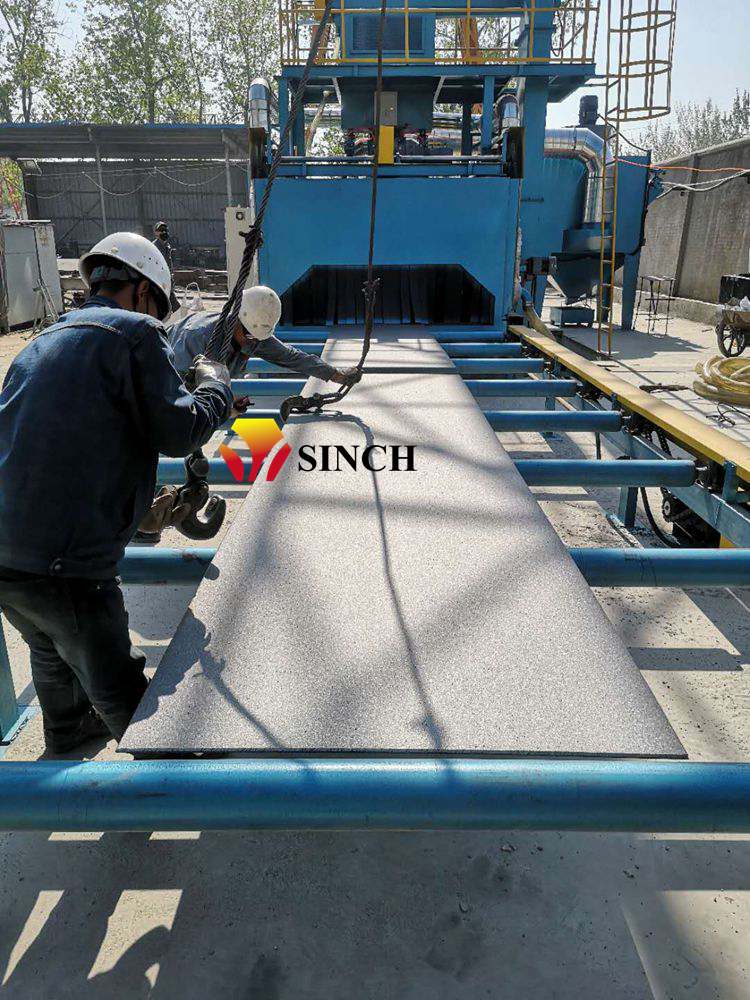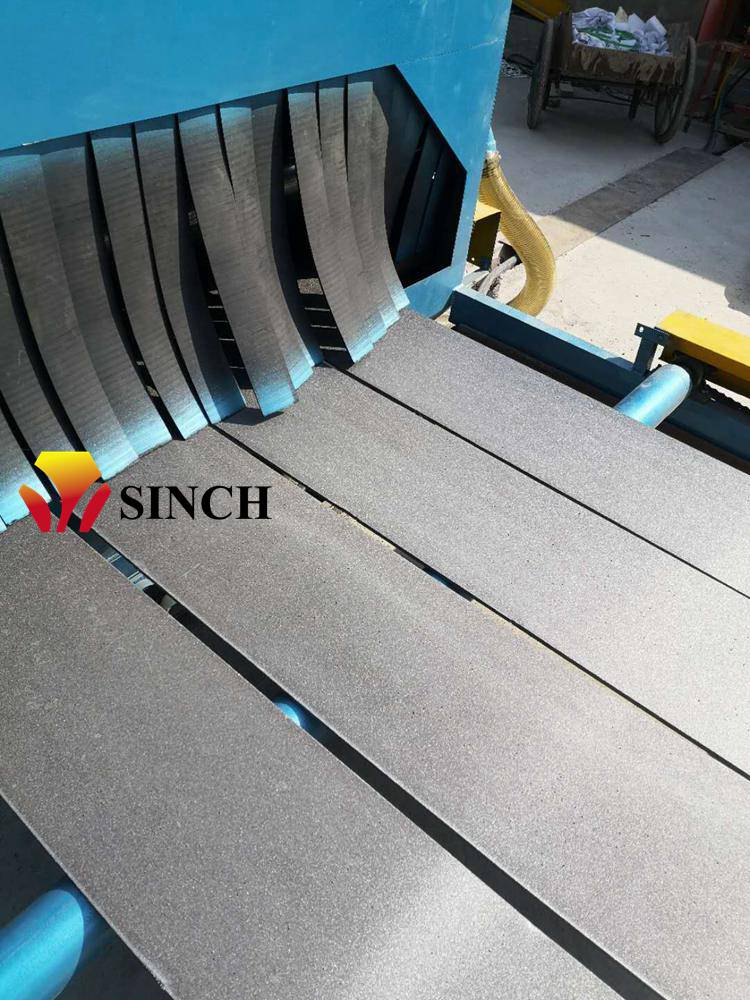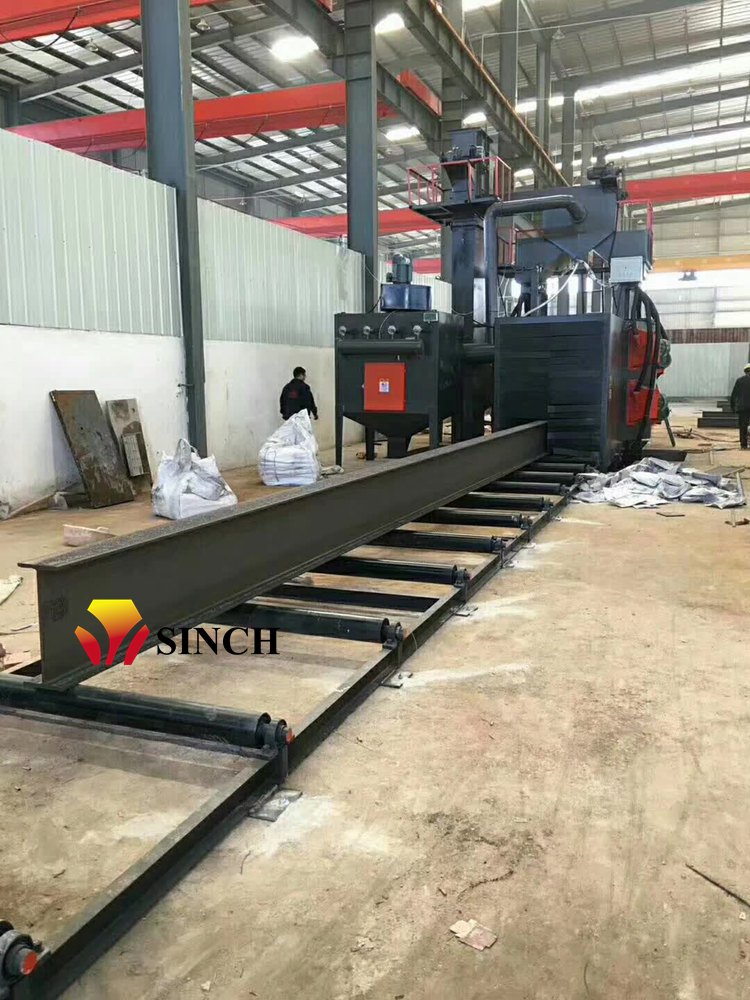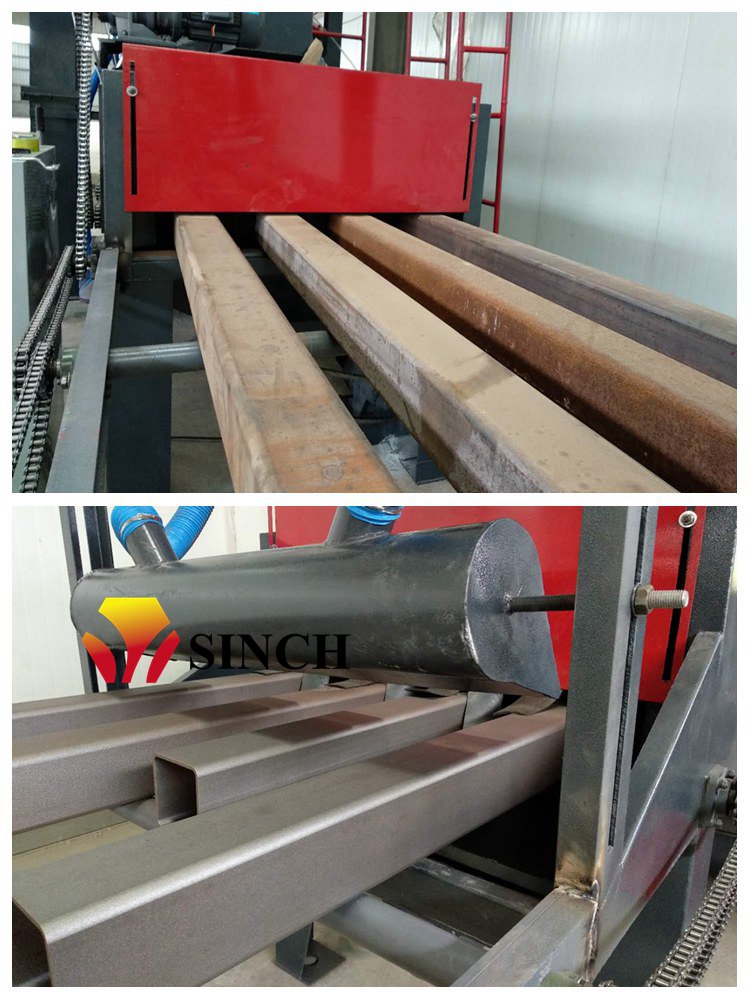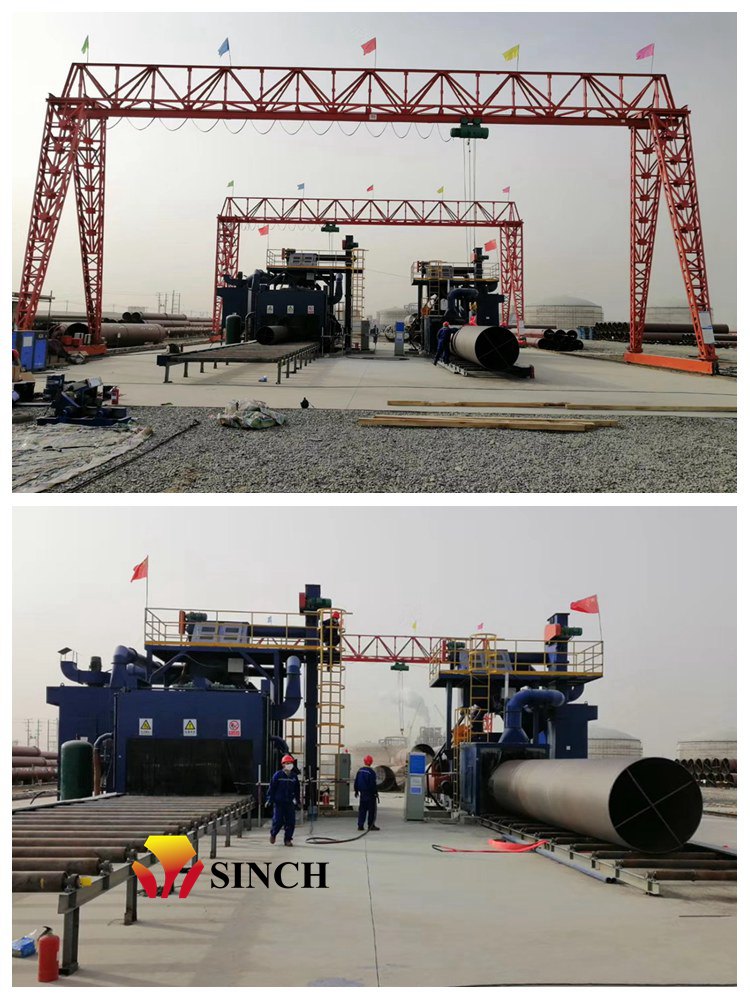 Q69 Roller type shot blasting machine is suitable for stress relief and surface descaling of steel plates, steel sections, steel pipes, metal structural weldments, steel products, railway vehicles, construction machinery, bridge manufacturing, etc. It is the most widely used type of shot blasting machine.
Structures of Roller conveyor shot blasting machine
The main functional components of this machine are cleaning room, indoor conveying roller table and feeding and discharging conveying roller table, shot blasting machine, projectile circulation system (including elevator, separator, vertical and horizontal screw conveyor, projectile recovery mechanism and shot supply pipeline) purging It is composed of mechanism, dust removal, electrical control and other components.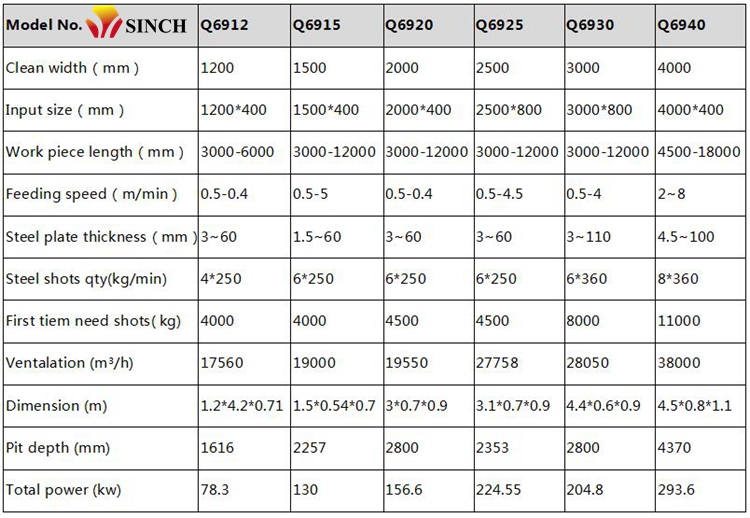 Feature of Q69 roller shot blasting pretreatment lines
Q69 shot blasting pretreatment lines for steel plates and profiles is mainly composed of four parts: preheating, shot blasting, painting and drying. According to the user's production needs, it can be shot blasting with a single machine, or it can be connected to realize continuous operations of preheating, hot shot cleaning, painting and drying. It is suitable for rust removal and painting (ie pretreatment) on the surface of section steel. , and can carry out shot blasting and rust removal for long structural parts.
The production line can be programmed and controlled across the board.
The design mechanism is compact and occupies a small area.
The computer-aided design (CAD) is used to draw the simulated projection diagram, and the overall arrangement is more reasonable.
The cleaning room is protected by steel plates, the service life is greatly improved, and the appearance is beautiful and easy to replace.
The fourth-generation cantilever centrifugal blast wheel is adopted, which significantly improves the cleaning efficiency and quality.
Using shift memory and photoelectric detection, automatically measure the thickness and width of the steel plate, automatically adjust the width of the throwing belt and the lifting height of the cleaning device.
The four-stage variable frequency speed regulation of the roller table on the whole line can be fine-tuned in sections or on the whole line, which realizes high-precision synchronous transportation under variable load conditions, and ensures the quality of shot blasting and painting and drying of pretreated steel.