Hydraulic Rock Splitting Rod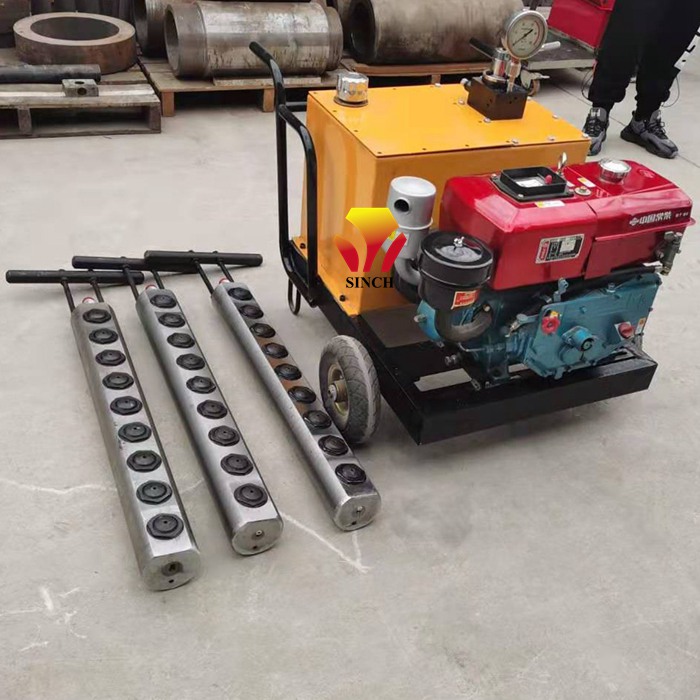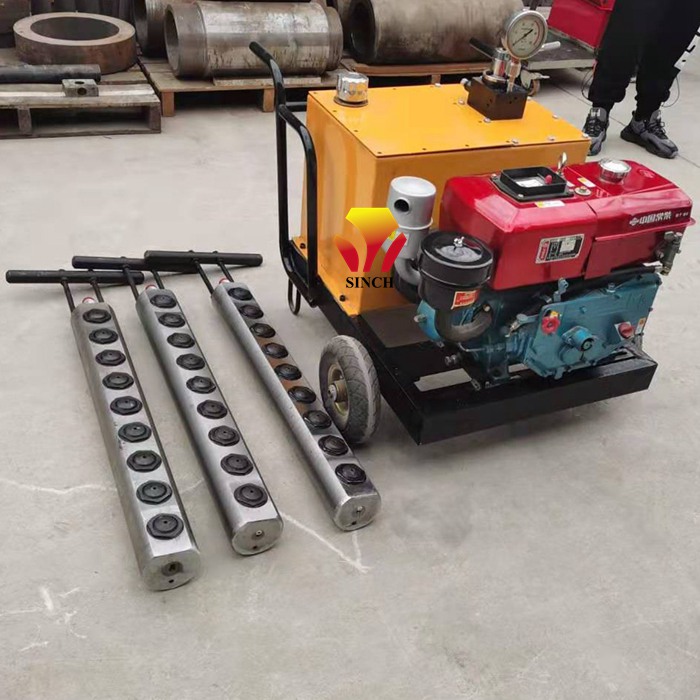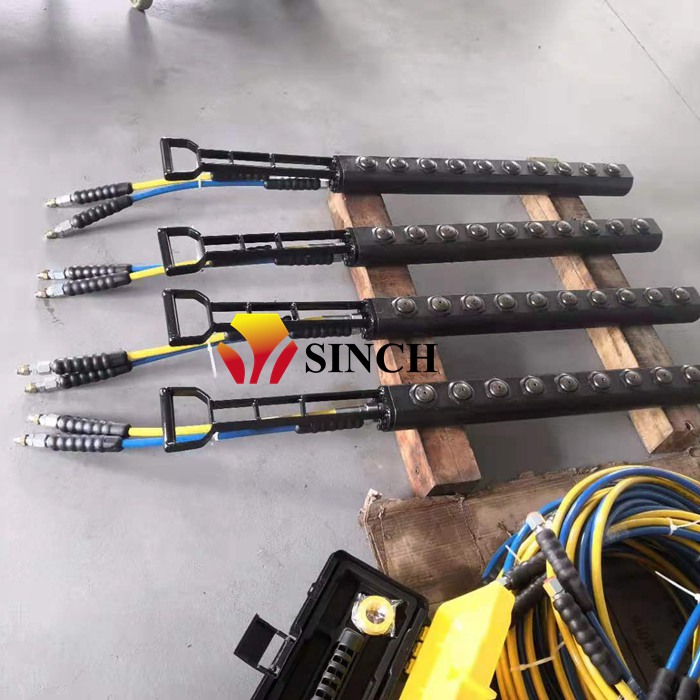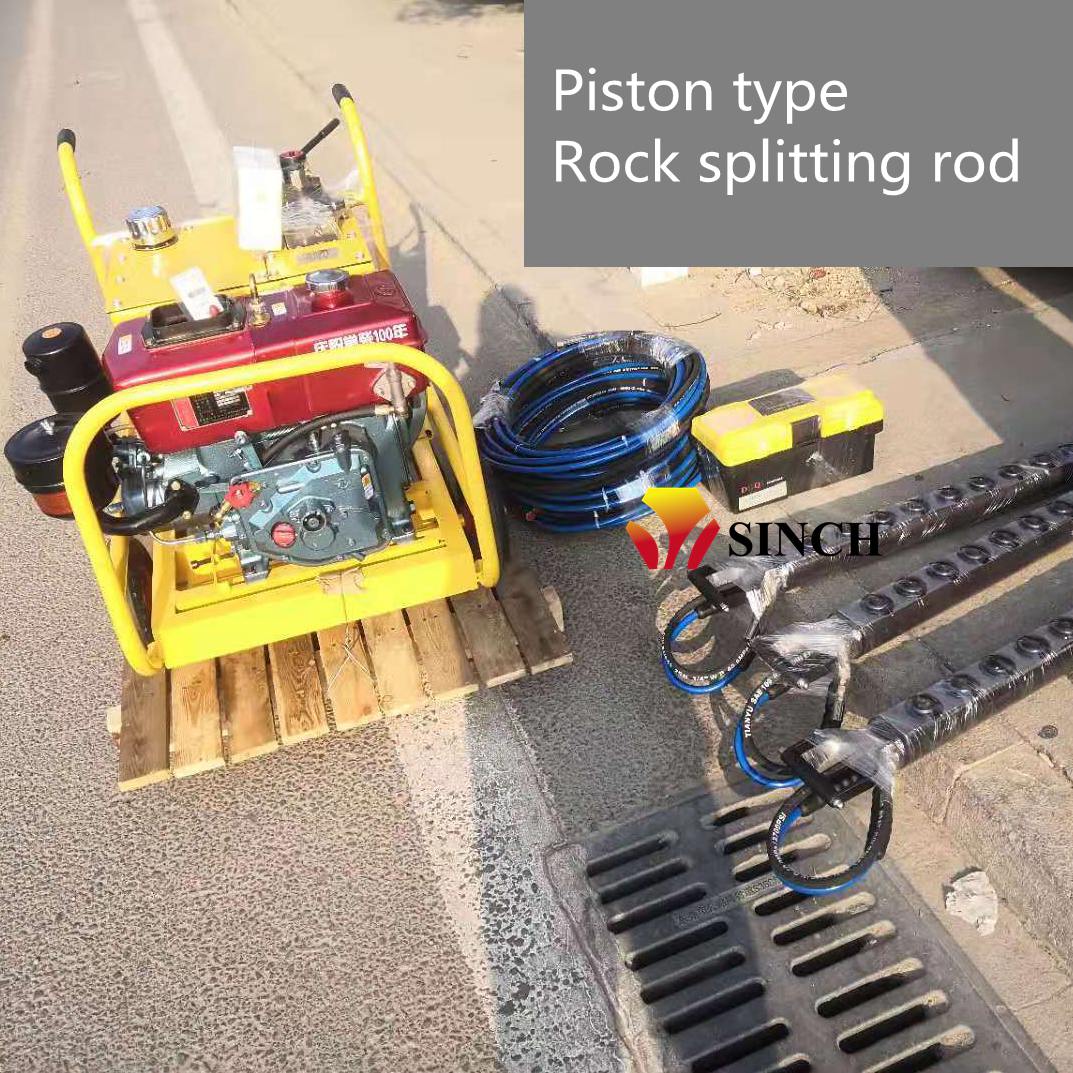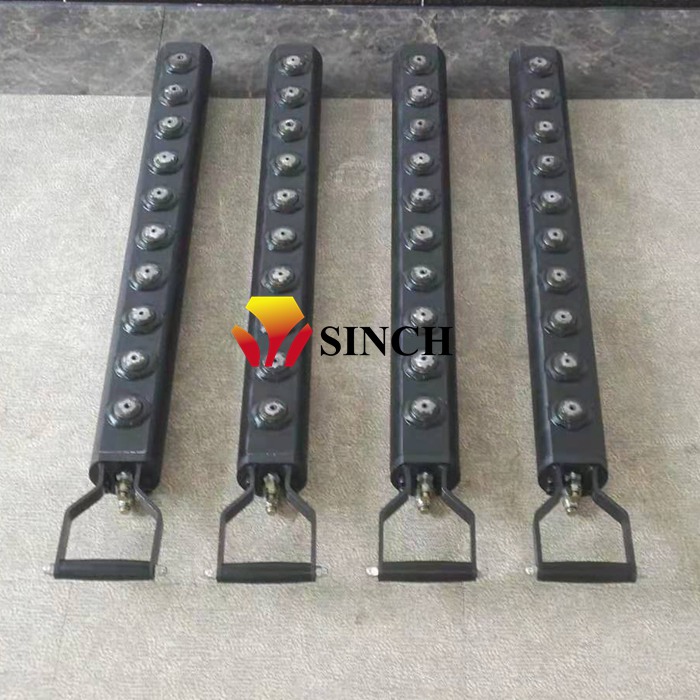 Brief introduction of hydraulic splitting rod equipment:
Hydraulic rock splitting rod composed of two parts: the power station and the plunger splitting rod. The plunger splitting rod is made of ultra-high-strength steel, manufactured by vacuum heat treatment and other top technologies, and is wear-resistant and durable.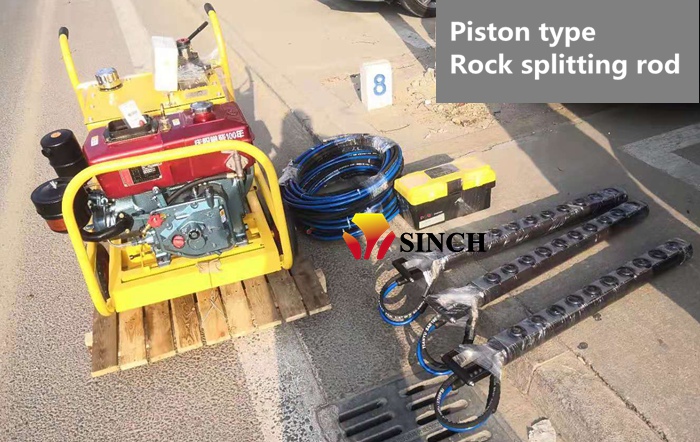 The main components of a set of equipment are: several plunger splitting rods, a hydraulic power station, a transport frame, a set of high and low pressure hydraulic hose and a diverter.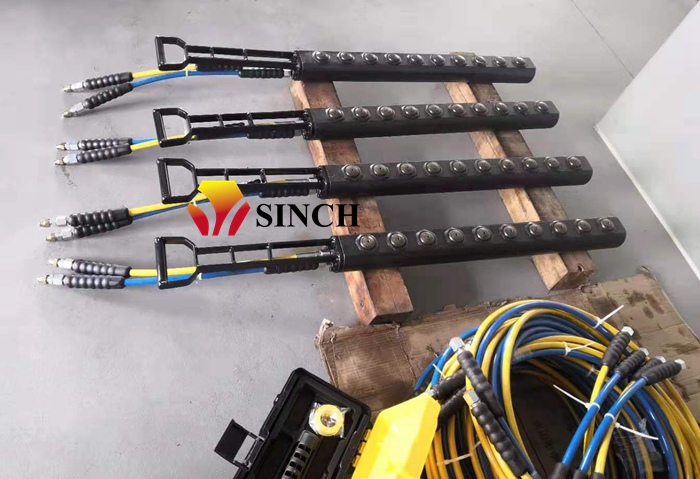 Technical data of rock splitting rod:
Model No.
Drilling diameter
mm
Drilling depth
mm
Splitting force
Mpa
Weight
Kg/pcs
Working pressure
MPa
Distance
mm
YX-R90
90
>1000
260
32
120
500~700
YX-R110
110
>1000
411
47
120~150
1000~1500
YX-R130
130
>1000
520
80
120~150
1000~2000
YX-R150
150
>1000
600
100
120~150
1000~2500
YX-R180
180
>1000
780
168
120~150
1200~3000
YX-R250
250
>1200
1250
330
120~150
1500~5000
Application of hydraulic stone splitting rod:
Excavation of surface stones, concrete,rocks,underground foundation works, tunnel works, etc.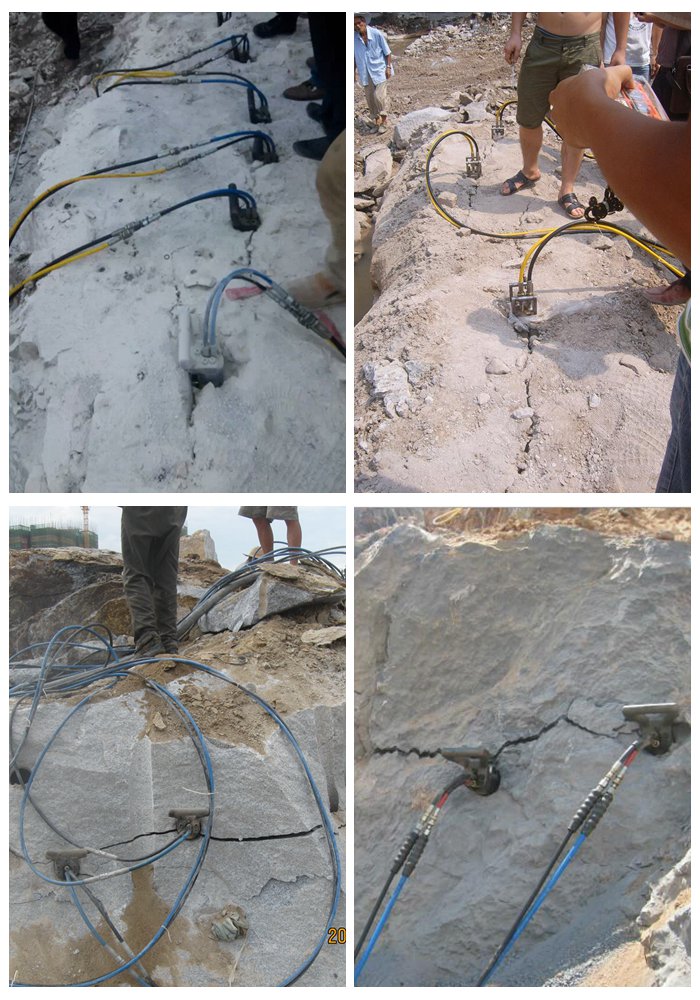 Features of hydraulic splitting bar:
Compared with traditional blasting chemical construction, the construction cost is low.
There is no vibration, no stone splash phenomenon, safety and environmental protection.
The direction and amount of crushing can be adjusted.
Construction method:
Use a down-the-hole drill to drill holes in the rock first, with a hole diameter of 120mm, a drilling depth of about 1000~2000mm, and a hole spacing of 1000-2000mm (depending on the rock material).
Put the giant hydraulic splitting rod into the drilled hole according to the instructions of the equipment, start the equipment, and it only takes 30 seconds to hear the sound of the rock being expanded by the splitting rod. When the splitting rod is split, the operating device will retract the splitting rod piston, so that the entire process of splitting the rock is completed easily.
After splitting, use auxiliary tools or excavators to separate the cracked rocks.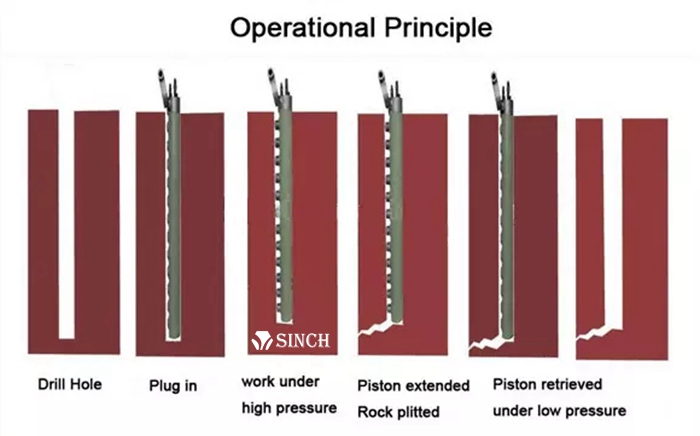 Other rock splitting machine:
Excavator mounted big rock splitting machine
Hydraulic rock splitting gun