Hook type shot blasting machine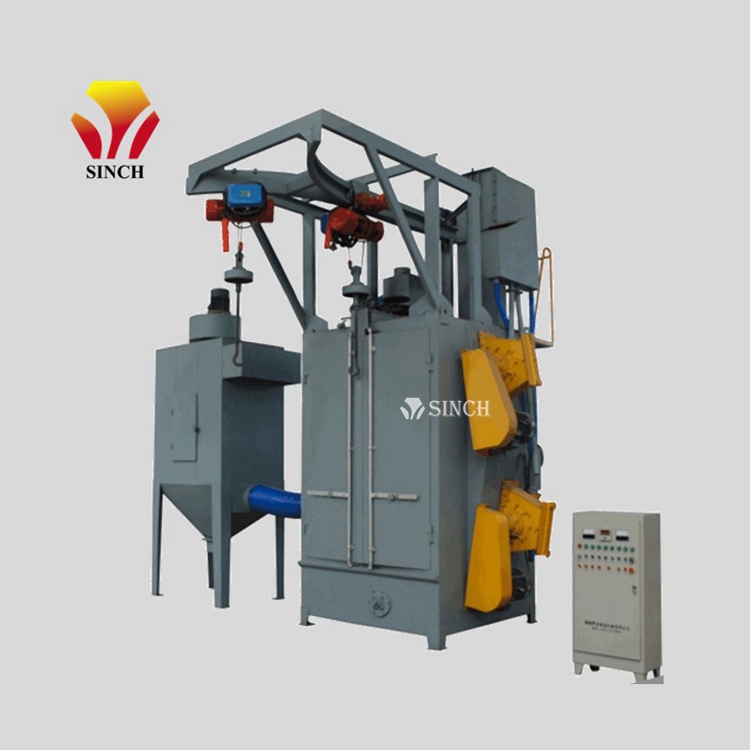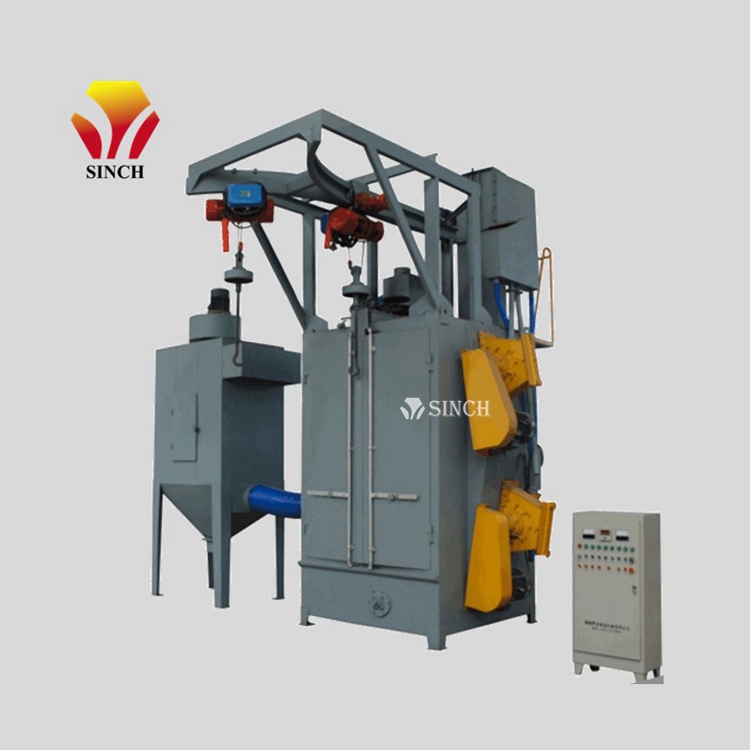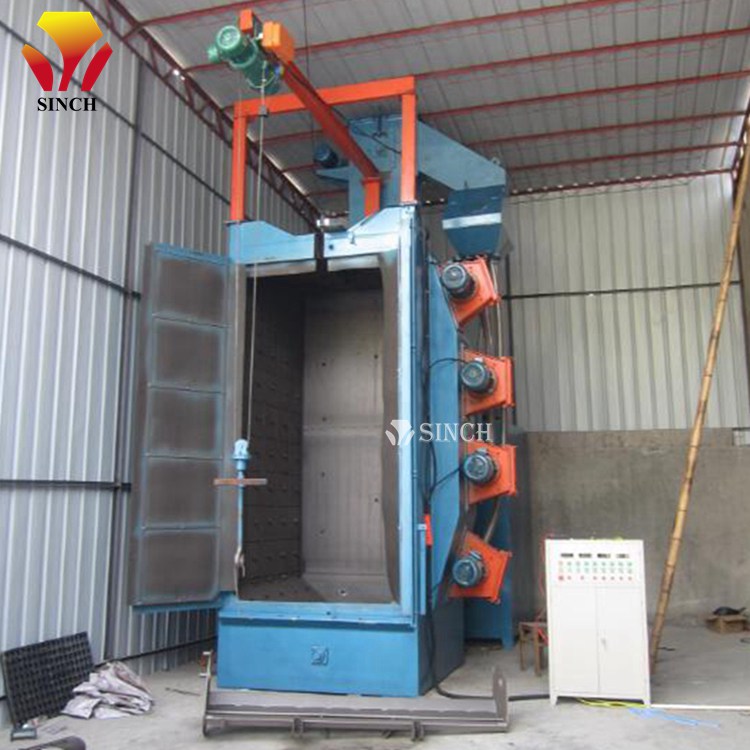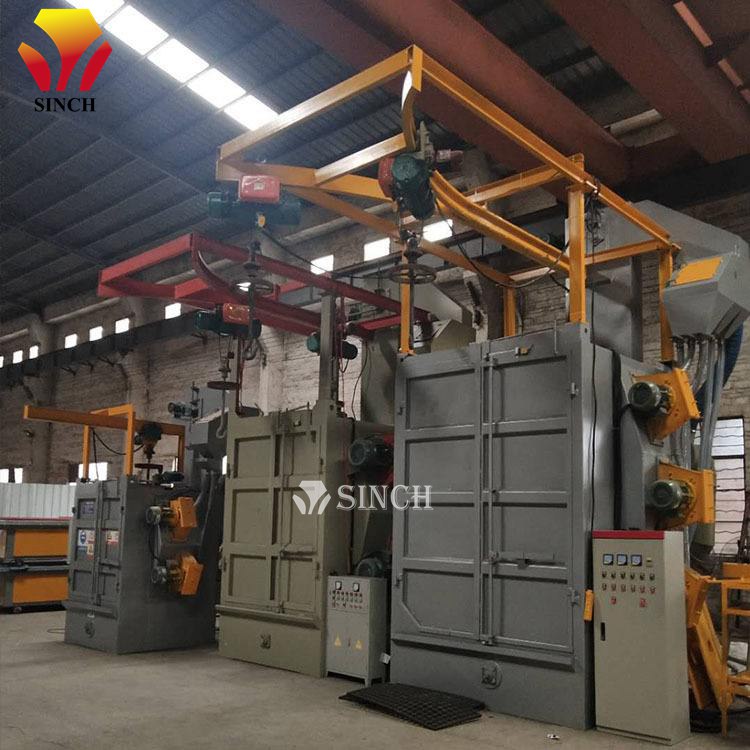 Hook type shot blasting machine is mainly applied to medium and small casting parts , forging, die casting surface cleaning or strengthening. Hook type shot blaster has 3 main parts: shot blasting chamber,vacumm cleaner and control system.
It has single hook or double hooks.No need to change the track. No pit.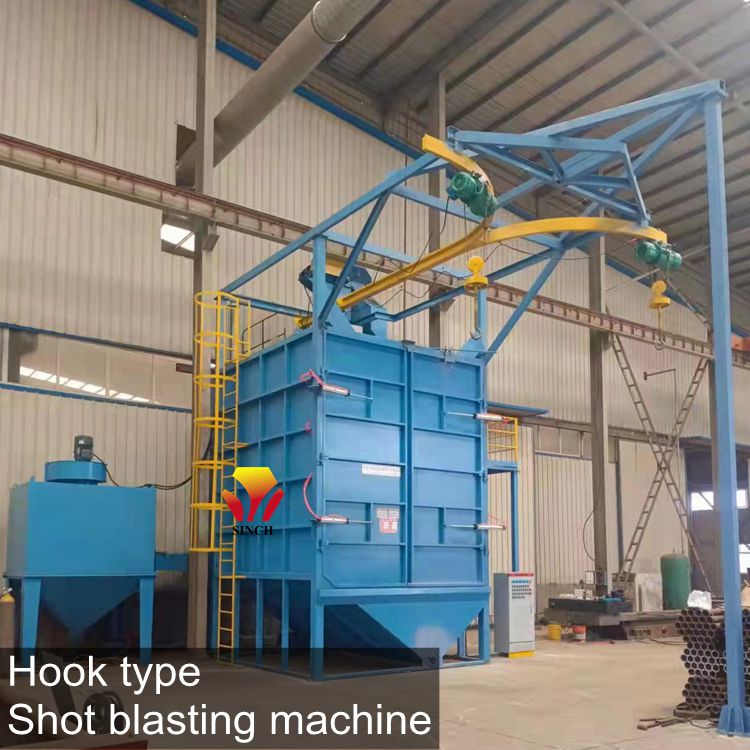 Blasting chamber hot zone uses 10mm thickness hot rolled steel plate Mn13 grade, other zone protective liner use 8mm thickness grade 65Mn steel plate. Casting nuts fixed the liner.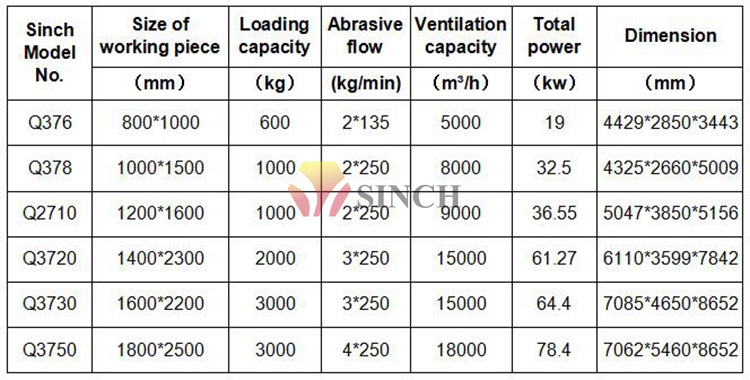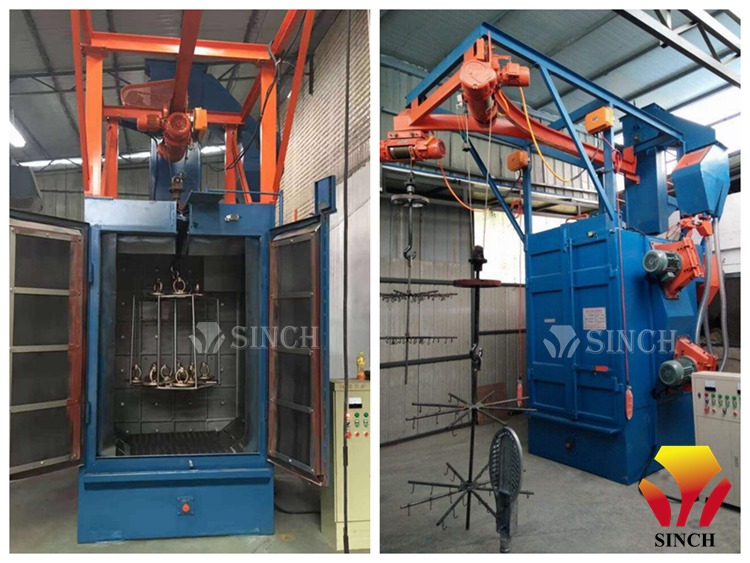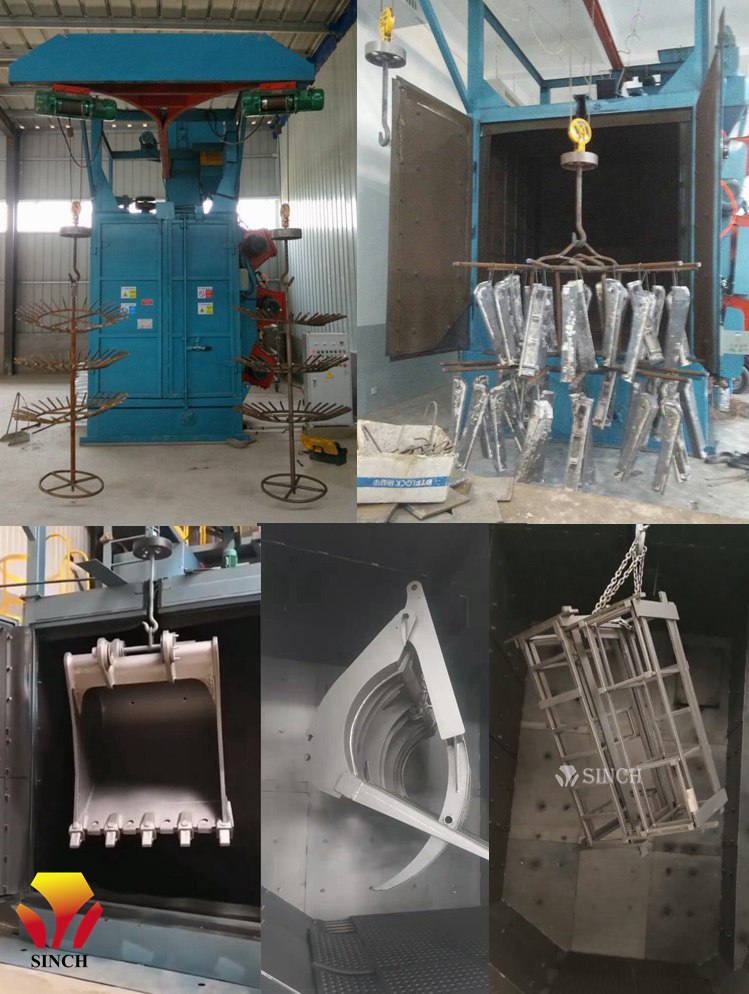 The description of Hook Type Shot Blasting Machine:
1. Hanger Type Shot Blaster/ Shot Blasting Machine is a kind of high efficency shot blasting machine with non-pit.
2. Large inner available cleaning space, compacted structure and scientific design. Can be designed and manufactured according to the order.
3. No special request for the work piece structure.Can be used for different kind of work pieces.
4. Widely used in cleaning and strengthen for Fragile or Irregularly Shaped Parts, Medium-sized or Large Parts, Die Cast Parts, Sand Removal and External Finishing.
5. Can be equipped as a part of a processing line.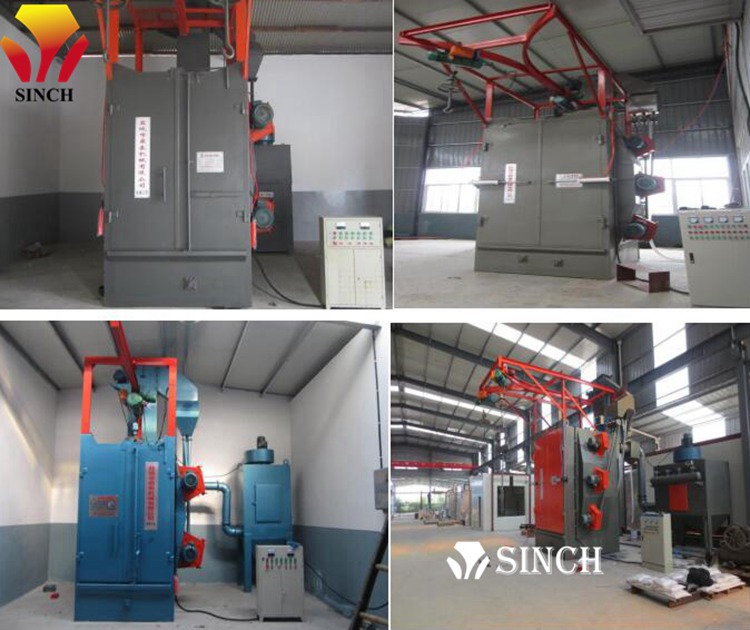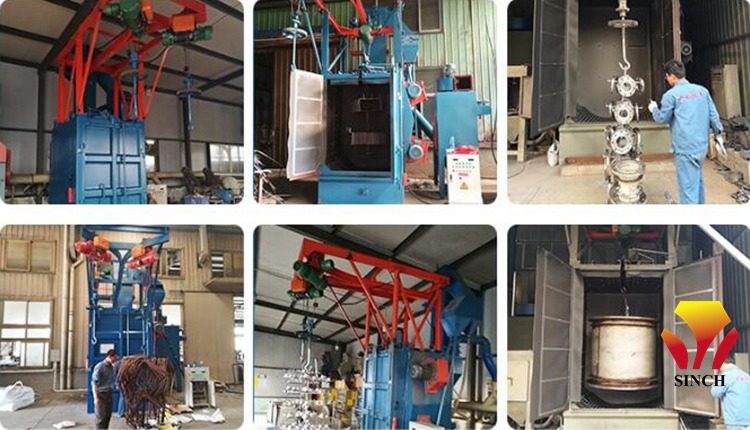 Other types shot blasting machine : Rotary Shot Blasting Machine, Track type shot blasting machine,Roller conveyor type shot blasting machine,Steel Plate / Profile Pre-treatment Line.