GYP-90 Hydraulic Wet Shotcrete Machine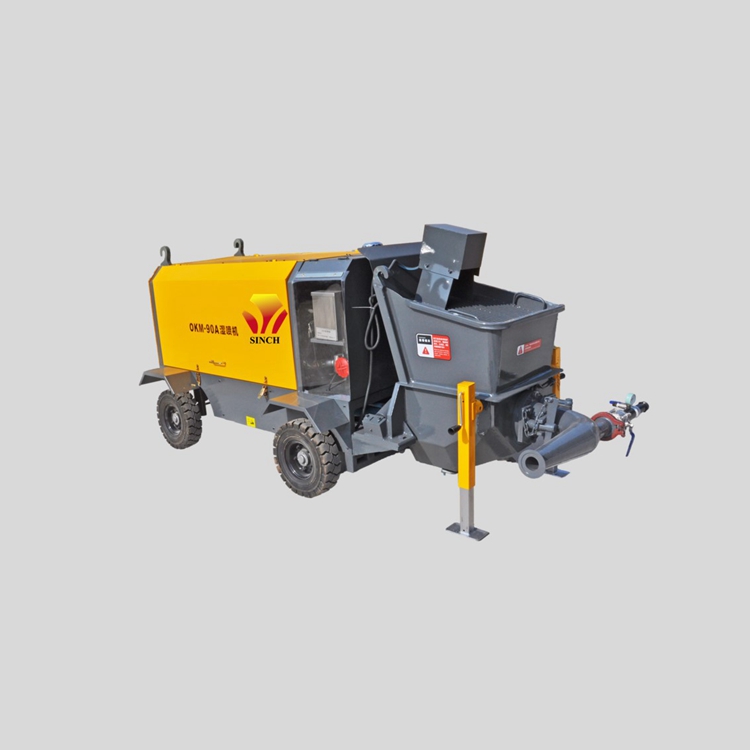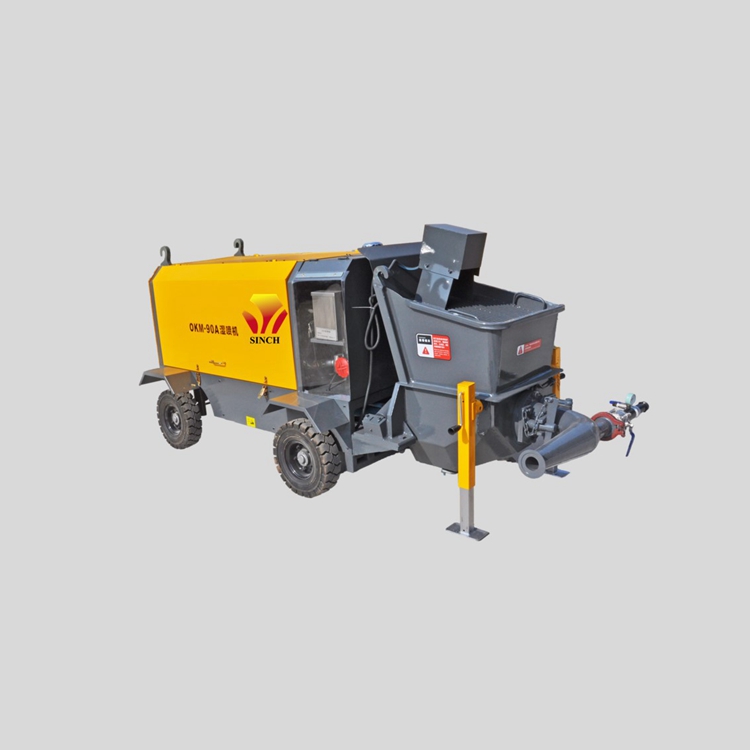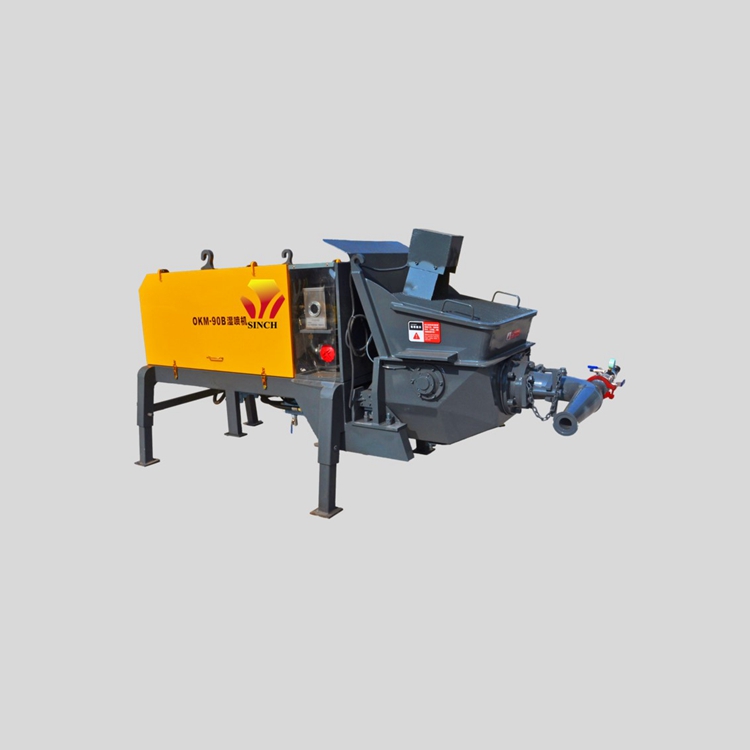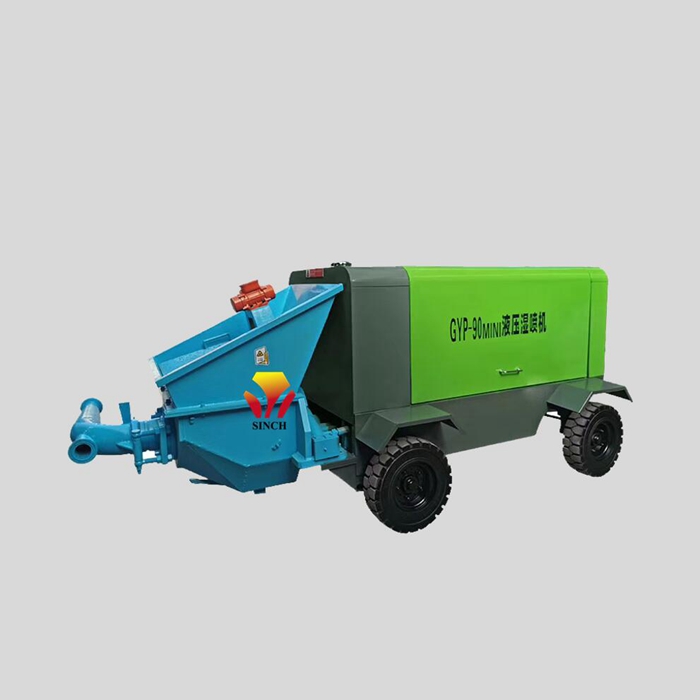 GYP-90 Hydraulic Wet Shotcrete Machine can be used as a wet shotcrete machine,3~7 cubic meters/power.After replaced to steep pipes ,it can be used as concrete pump,convey distance max 120 meter .
Compare with small electric type shotcrete machine,it is more powerful and stable.Widely used in slope reinforcement, tunnel lining, subway construction,foundation grouting,etc.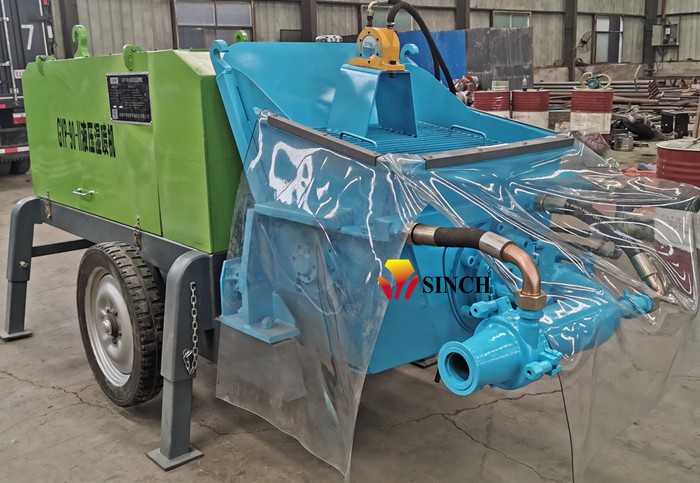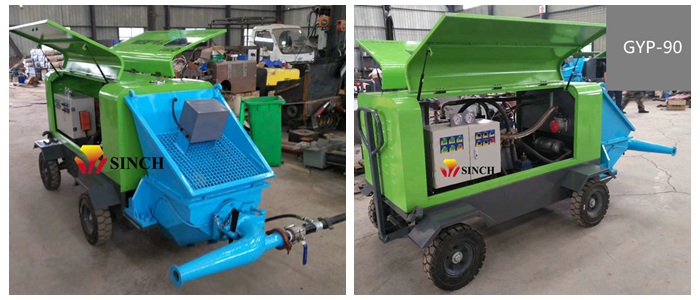 Features of GYP-90 wet shotcrete pump:
1. Hydraulic pump type convey,can be used for shotcrete,filling,grouting and convey work.
2. Spray speed adjustable freely from 3 m3/h to 7 m3/h.
3. Accelerator adjustable according to shotcrete spead.
4. Automatic oil lubrication.
Technical Data:
| | | | |
| --- | --- | --- | --- |
| Product name | Hydraulic wet shotcrete pump | Model No. | GYP-90 |
| Max.Horizontal Shotcrete Distance: | 100M | Power: | 22Kw |
| Max.Vertical Shotcrete Distance: | 30M | Flow: | 3~7m3/h |
| Max.Horizontal Convey Distance: | 120M | Hopper Capacity: | 300L |
| Max.Vertical Convey Distance: | 60m | Suitable Concrete Slump: | 12~18cm |
| Max. Aggregate Size: | 15mm | Shotcrete Hose ID: | 57mm rubber hose |
| Shotcrete air Consumption: | 22-25m3/min | Conveying Hose ID: | 80mm steel pipe |
| Working Air Pressure: | 0.4~0.6 MPa | Hydraulic oil tank capacity: | 145L |
| Dust beside machine: | <6mg/m3 | Rebound rate: | <10% |
| Pumping System oil pressure: | 120bar | Distribution system oil pressure: | 120bar |
Applications: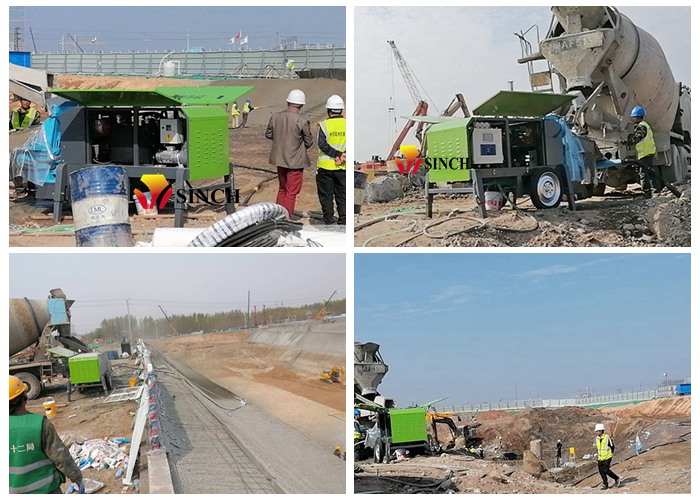 Structure:
GYP-90 hydraulic wet shotcrete machine consists:
1.Cylinder pushing mechanism
2.Switching cylinder distribution valve mechanism
3. Stirring mechanism
4. Frame
5.Moving mechanism
6. Lubrication system
7. Hydraulic system
8. Electrical system
9. Convey hose
Other shotcrete machine: