Floor Scarifier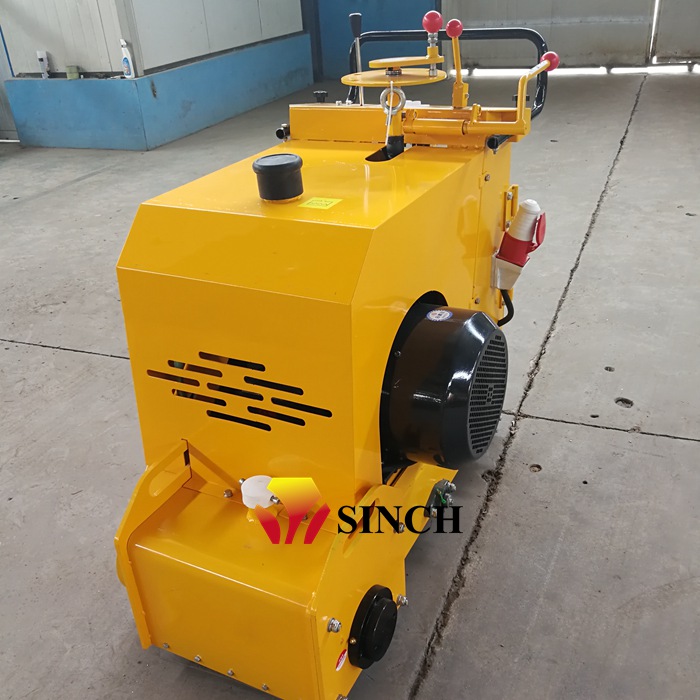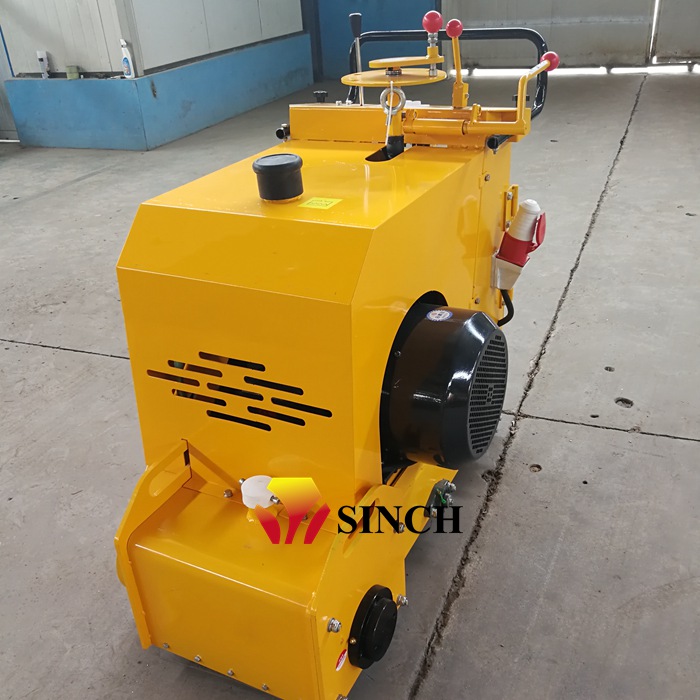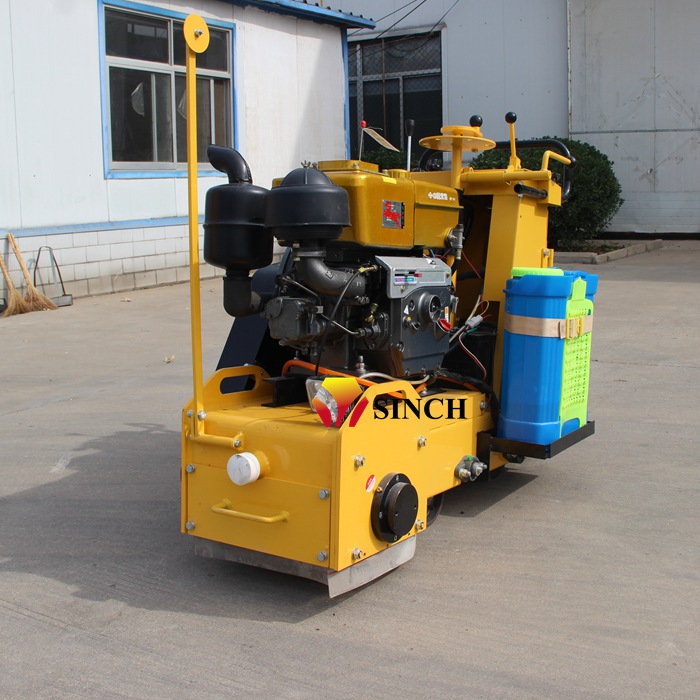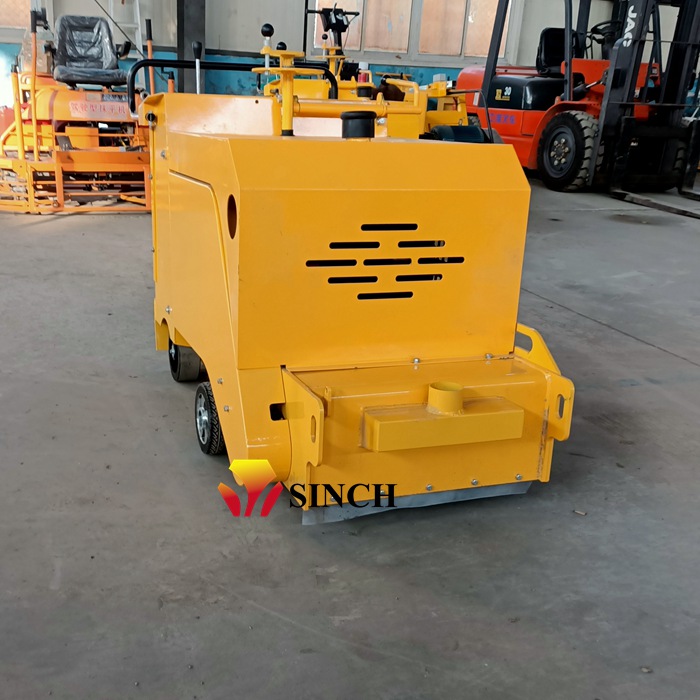 Floor scarifier is also called asphalt road milling machine,concrete scarifier machine.It has a great variety of applications: clean surface coatings, paints, and road markings, rough concrete for new layer, move out epoxy, and creating non slip surface.
3 kinds of power source is available; gasoline engine,electrical motor and diesel engine.Gasoline engine is Honda, which is manufactured in Honda factory in China, not the copy one.
Scarifying drum is specially heat treated, to make sure that its hardness is enough for the strong impact which is caused by the high speed of drum rotation.
Changing drum can be done in five minutes;
The scarifying depth can be adjusted, to meet the different requirement.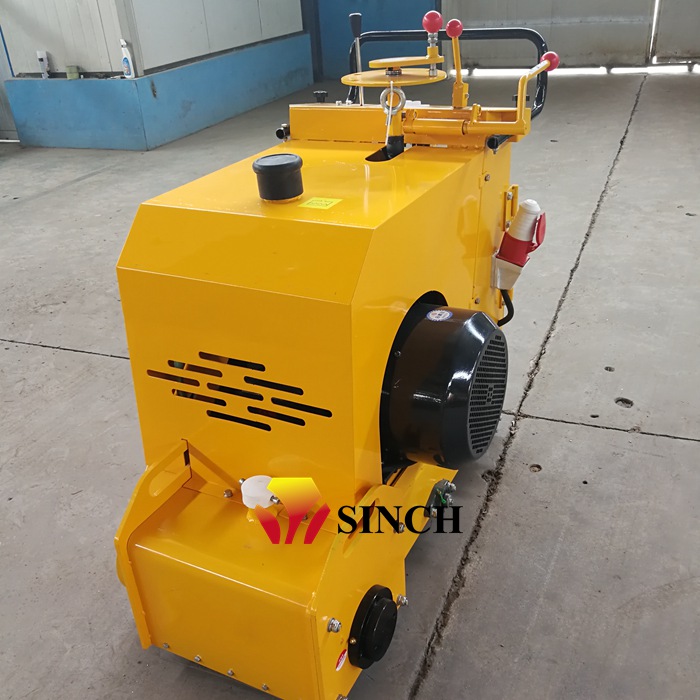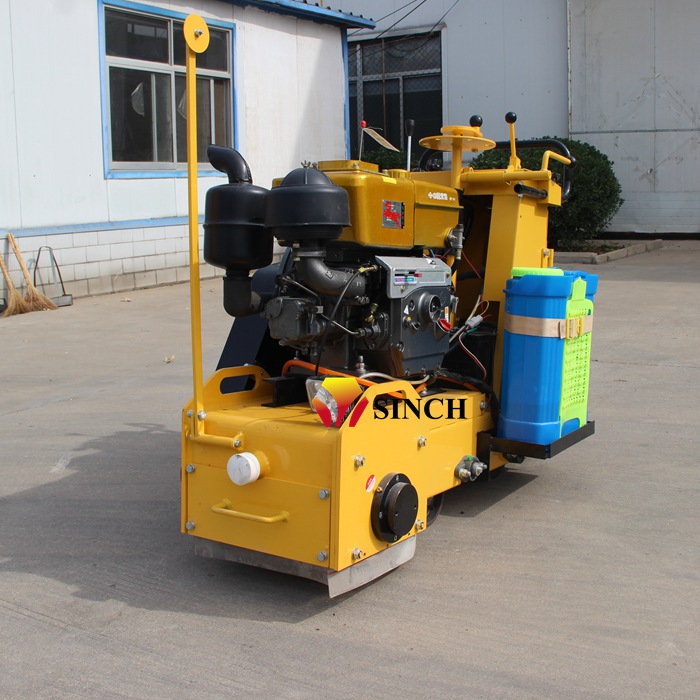 Model No.
YX-300D
Milling width
300mm
Milling height
30mm(adjustable)
Electric Power
(Diesel and Gasolin options)
15kw/380v/3phase/50hz
Shaft
6 sets
Knives
108pcs
Moving Type
hydraulic type Speed adjustable
Dimension
1250*680*1125mm
Weight
400kg
The difference between small self moving floor scarifier and hydraulic moving concree scarifier machine:
Self moving type is moving by the rotating of scarifier knives, the speed is fixed and can not adjustable according to working need and might working too fast.So worker need to hold it . Hydraulic type moving adopts USA imported Hydraulic system.Working speed is continuously viable。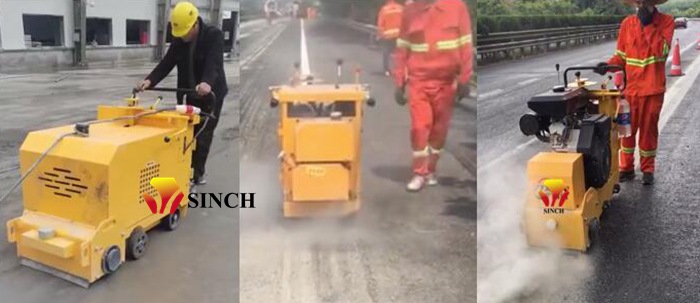 Asphalt Road Cold Milling Machine / Pavement Milling Machine is a special multi-functional light pavement construction machinery, which is suitable for the concrete ground. It's widely practical to the bridge deck pavement , bridge deck galling , clip old pavement and airfield runway, city square, large factories, logistics storage, garage, parking and other concrete ground field operation.
The scarifying machine is perfectly used to remove concrete, asphalt and floor coverings. They create textures, roughened and cleaned sufaces. Scarifiers are great for surface removal, lining marking removal, floor leveling, coating operation, and creating non-slip surfaces.
Scarifiers, also called surface planers or milling machines, remove concrete faster and more aggressively than grinders.That's because they use the pummeling action of multi-tipped cutting wheels, or flails, that rotate at high speeds to chip away at the concrete surface.