Excavator Mounted Rock Splitter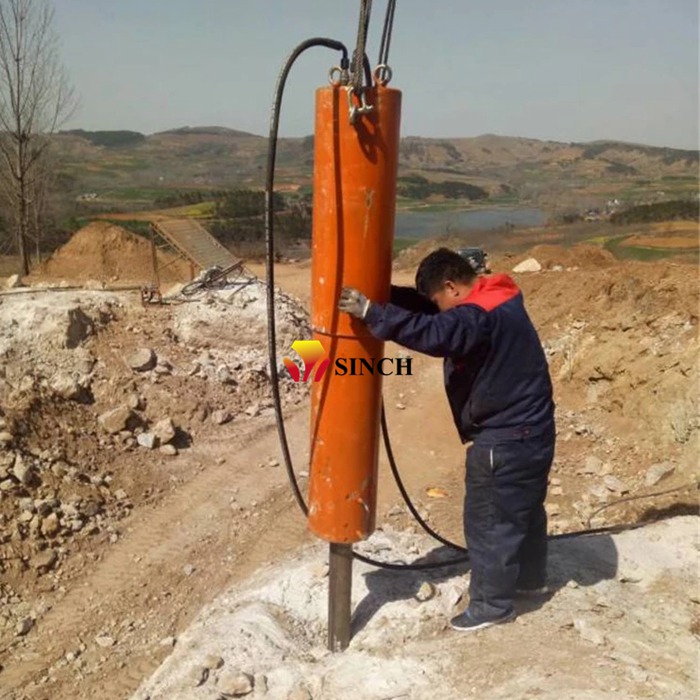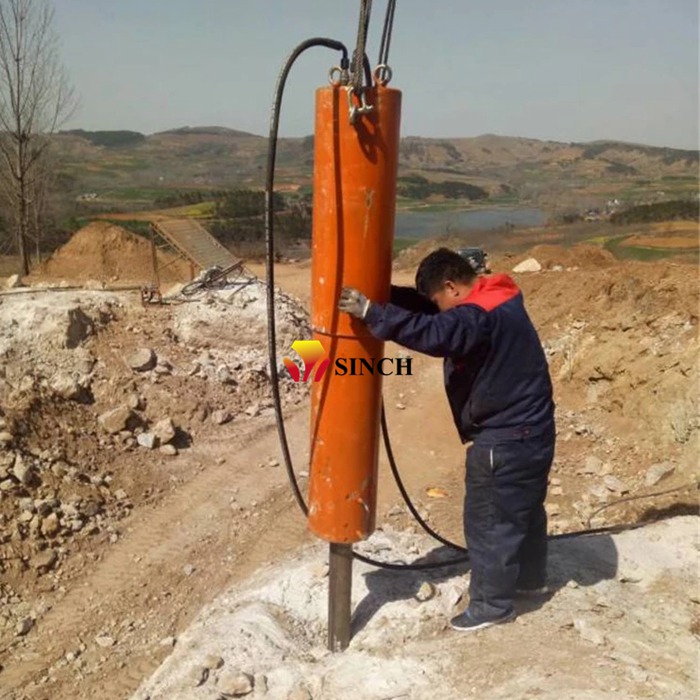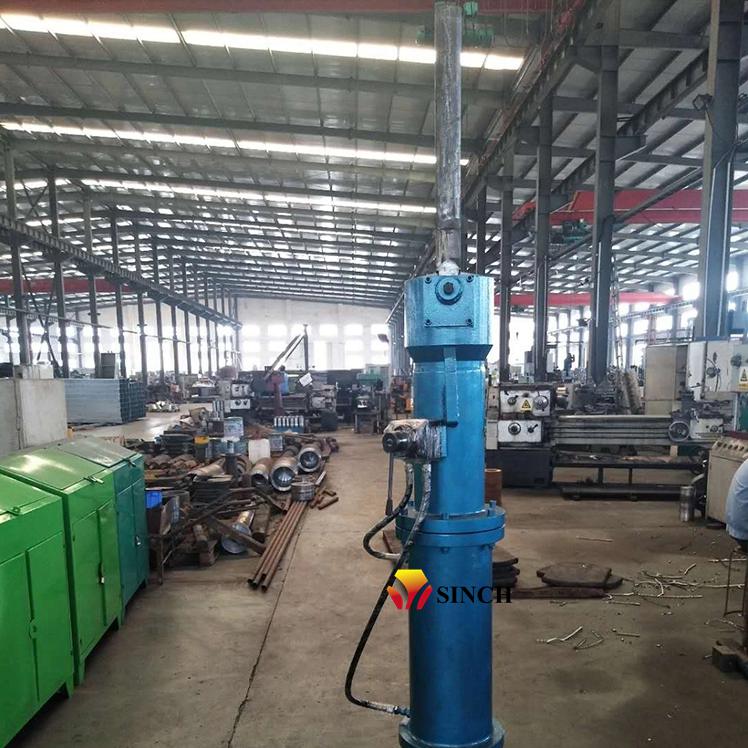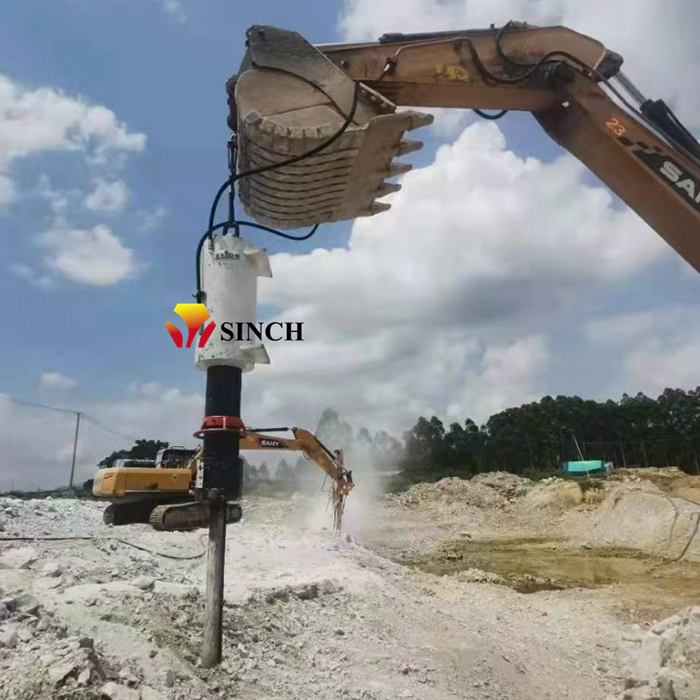 Excavator Mounted Rock Splitter applications:
Excavator Mounted Rock Splitter can be used in Large ore (metallic or non-metallic) mining, rock-breaking, large-scale concrete component dismantling and other fields. It is widely used in some of the most challenging important construction and infrastructure projects, such as large shafts and tunnels (subway, highway, railway, etc.) open excavation, underground excavation works, ditches, building foundations and other rock excavation projects.
• Building Foundation
• City Rock Demolition
• Concrete Demolition
• Quarry
• Tunneling
• Underwater Rock Demolition
• Core Drill Demolition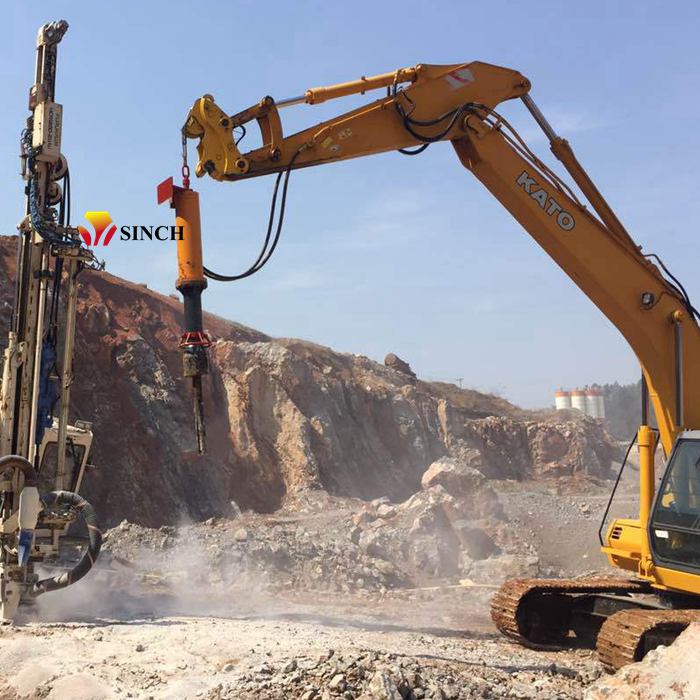 Working theory:
The splitting head is inserted into the pre-drilled hole, the hydraulic cylinder presses out the center wedge between the splitting heads, the wedge expands the splitting block (converts the axial force to the lateral force), and the rock is forced to crack.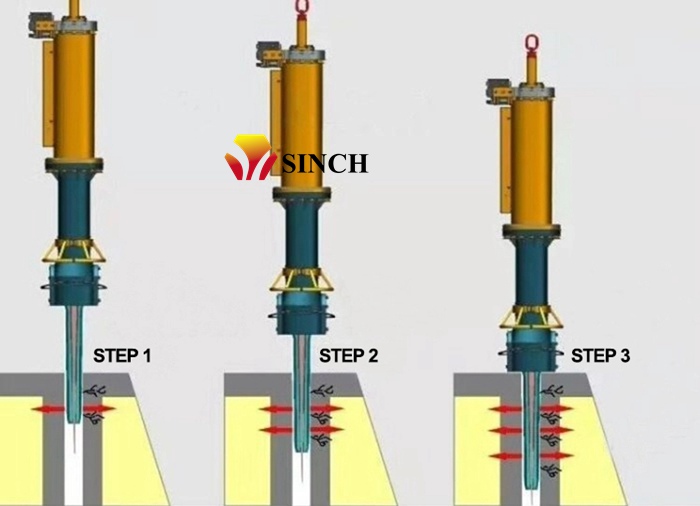 Specifications:
The splitter can use hydraulic oil from excavator or use hydraulic power station.
Model No.
Wedge
length
mm
Drilling
depth
mm
Pressure
MPa
Splitting
Force
T
Gap
width
mm
Weight
Kg
YX200
750
1350
24~35
1800~2100
35
530
YXN500
900
1500
24~35
2600~4300
35
820
YXN500
1200
1800
24~35
~50
2600~4300
~6200
35
860
YX300
900
1500
24~35
3750~5500
40
930
YX300
1200
1800
24~35
~50
3750~5500
~7800
40
970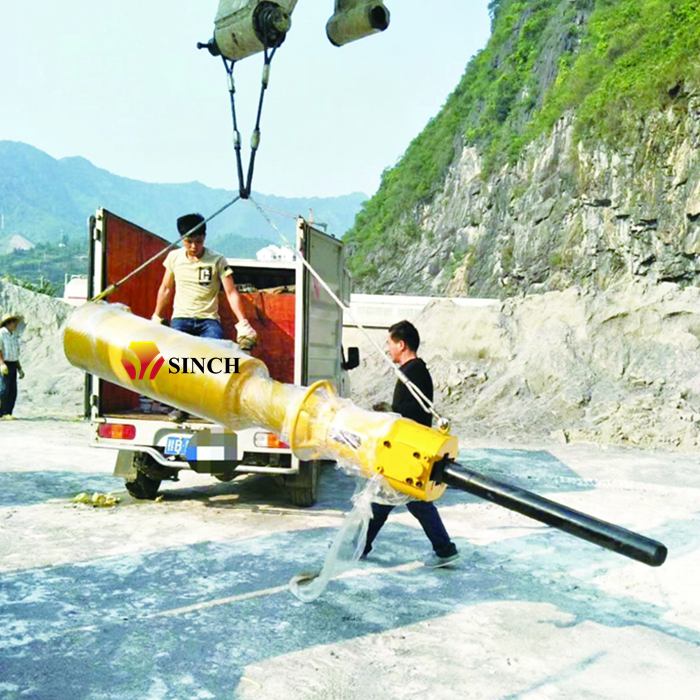 Rock splitter also can be customized according to customers drilling hole size, splitting force requets,etc.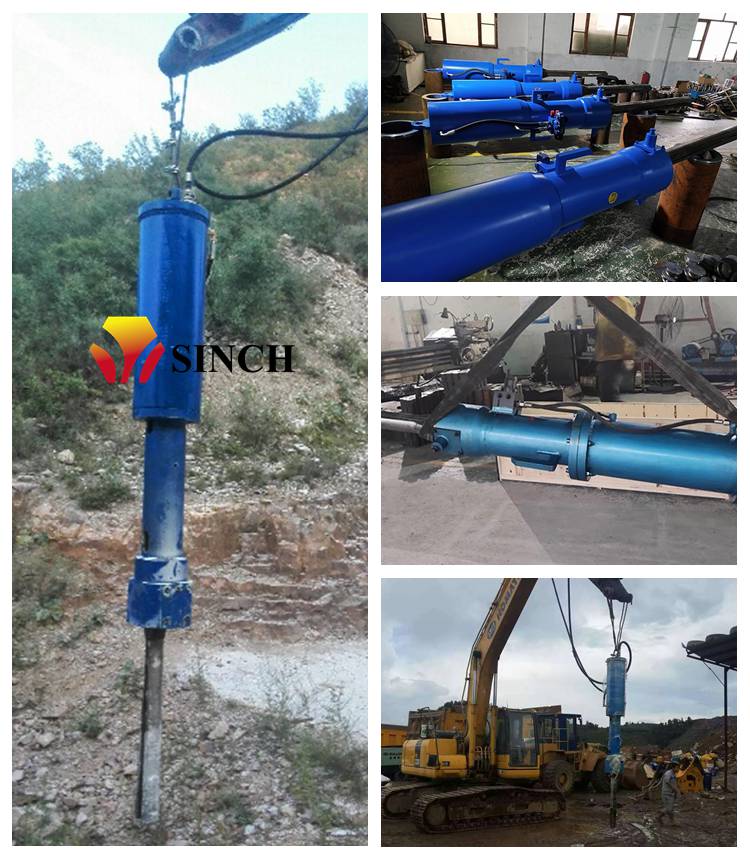 Before Rock splitting step,have to drilling holes on rocks,stones.You may need DTH (Down-the-hole) drilling machine or Drill rig modified from hydraulic excavator.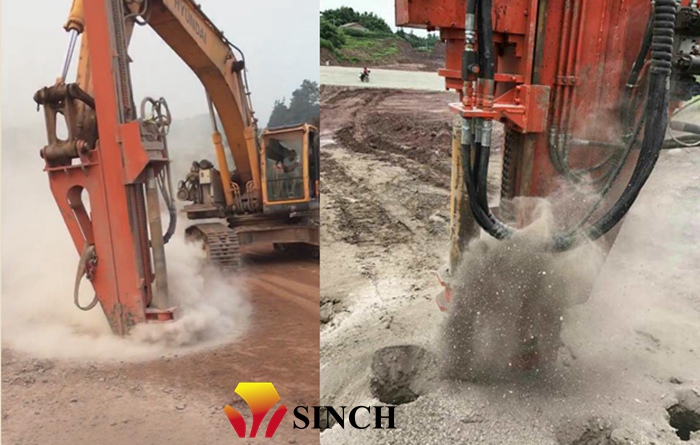 Other rock splitters:
Rock splitting rod-Plunger type