Slipform Curb & Gutter Paving machine HMJ-2000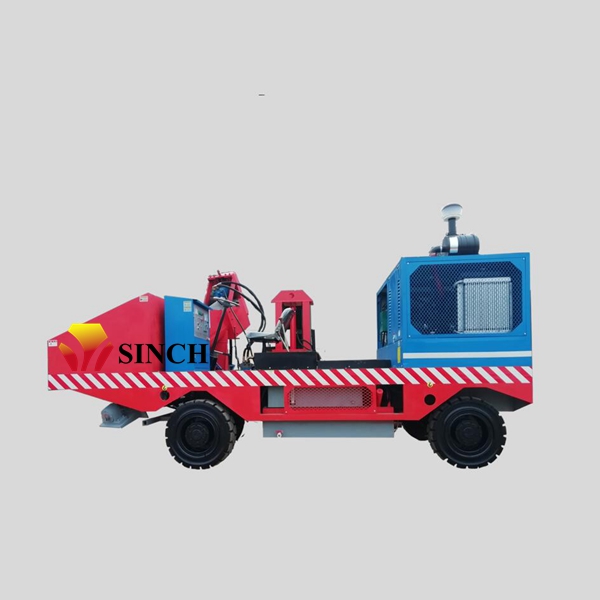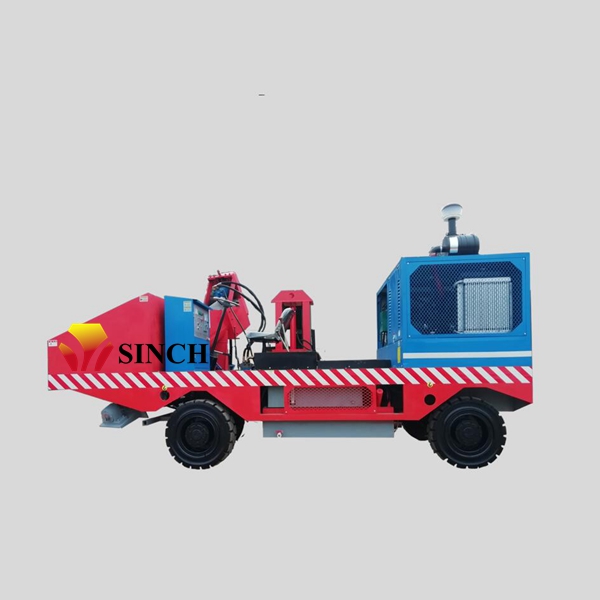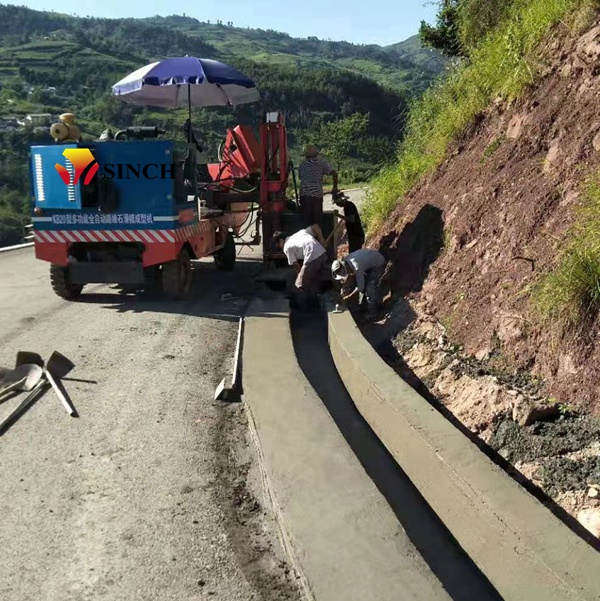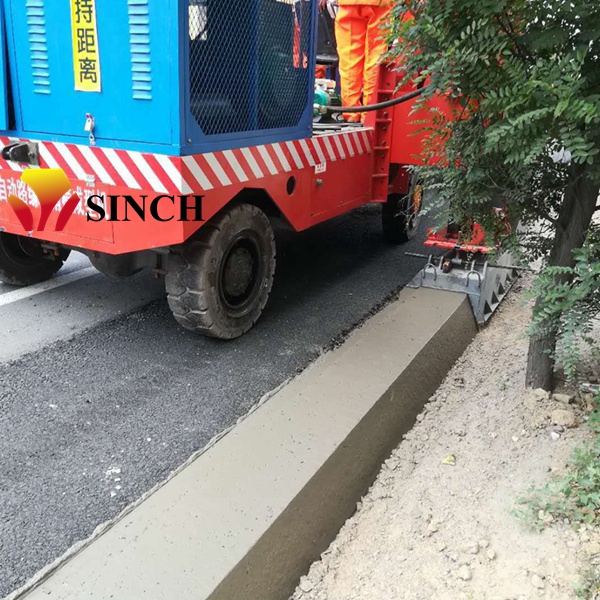 HMJ-2000 Truck mounted slipform curb & gutter paving machine :
HMJ-2000 Slipform curb and gutter paving machine is slipforming type,using Vibrating rod and slipform mold to produce curbs.Similar with HMJ-600 /1000.But bigger and more powerful.2500 meters per day.
Except paving concrete curb, HMJ-2000 can also pave small concrete ditch and gutter,ditch size better under 1.5m wide and 0.4m high.
Features of slipfrom curb and gutter paver:
1.Max workable width:1.5m,max height:0.4m
2.Truck mounted,concrete tanker feeding directly.
3.Mold can move up and down,left and right freely
4.With screw loading function, feeding faster.
5. Multipul usage: Curb,ditch both workable.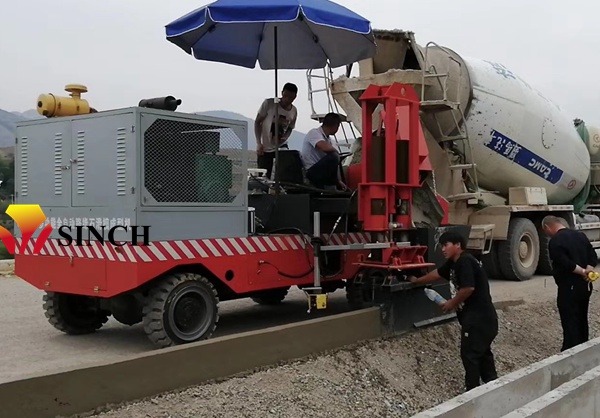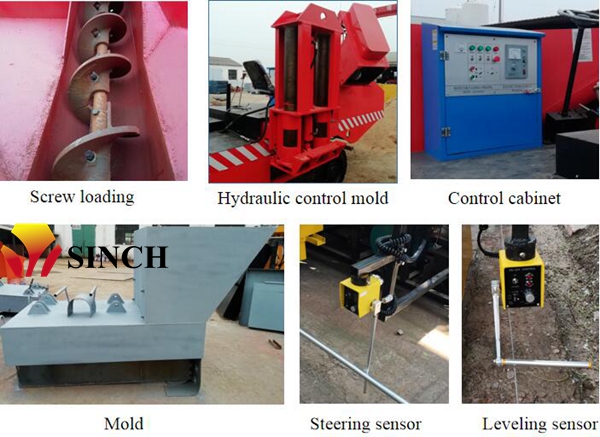 Specifications of concrete curb & gutter machine:
| | |
| --- | --- |
| Model No: | HMJ-2000 |
| Capacity: | width≤2000mm,Height≤500mm |
| Diesel generator: | CHANGCHAI 62kw/electric start/water cooling |
| Working speed: | 0.9m-16m/min |
| Forming method: | vibrating rod |
| Vibrating power: | 1.5kw*2pcs |
| Vibrating rod: | 50 vibrator*2pcs |
| Anti-rolling device: | Options (need extra charge) |
| Walking drive type | All-wheel drive |
| Automatic steering: | Manual steering wheel |
| Screw feeding: | High torque hydraulic motor direct connection |
| Hopper volume: | 1m³ |
| Wheels: | diameter 88mm,more stable |
| Mold: | customized |
| Dimension: | 4700*2700*2500mm |
| Unloaded weight: | 6100kg |
Accessories of concrete curb and gutter paver:
| | | | | | |
| --- | --- | --- | --- | --- | --- |
| Accessories | QTY | Unit | Accessories | QTY | Unit |
| Leveling bracket | 1 | set | 0.5m iron chain | 3 | pcs |
| Steering bracket | 1 | set | Parasol | 1 | pcs |
| Leveling sensor | 1 | set | Tow bar | 1 | pcs |
| steering sensor | 1 | set | Tow bar connection | 1 | pcs |
| 1.5kw vibrator | 2 | pcs | Square steel base | 10 | set |
| 50 vibrator | 2 | set | Trowel | 1 | pcs |
| Feeding chute | 1 | pcs | Tools | 1 | set |
Applications of concrete curb machine and concrete gutter machine: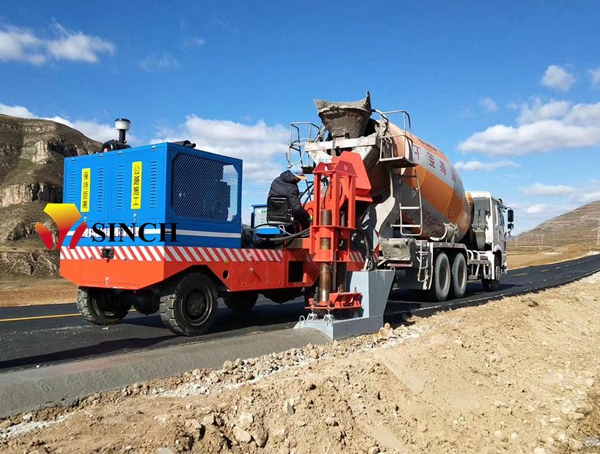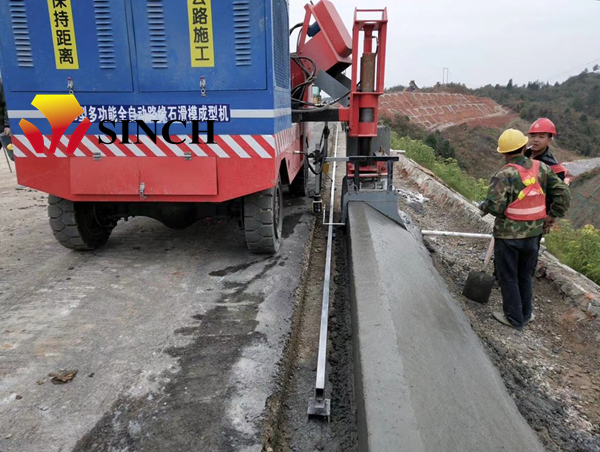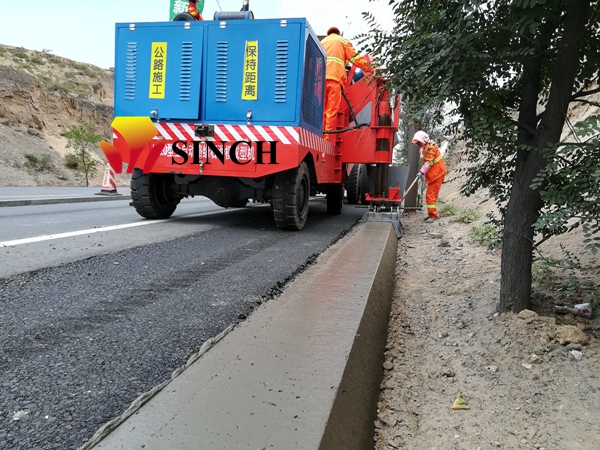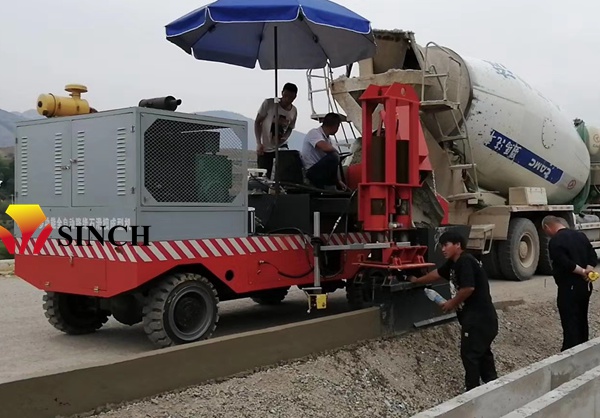 Other type curb machines:
1.LSD-250/LSD-350 extruded curb machine
2.HMJ-600/HMJ-1000 Slipform type concrete curb machine
Ditch and gutter paving machine: