Concrete Spray Machine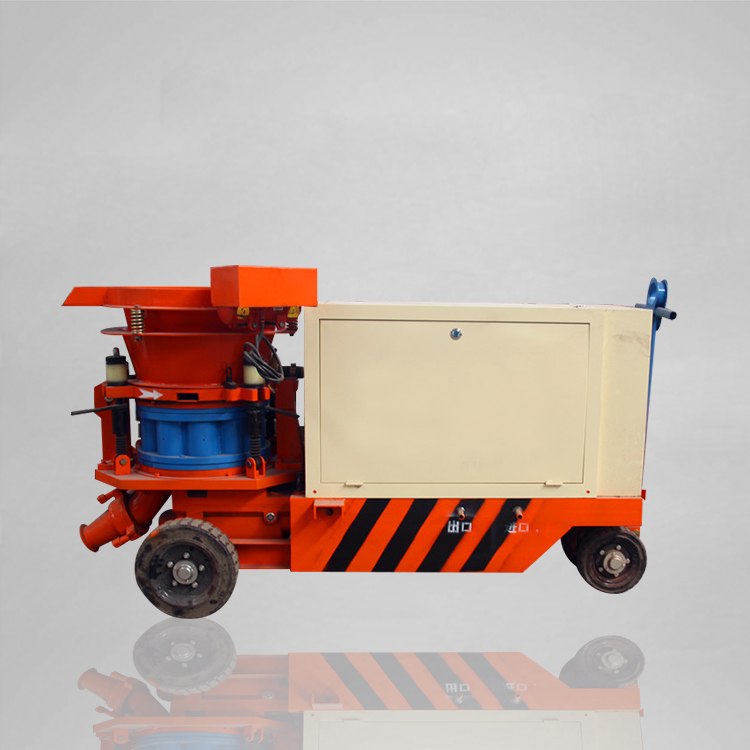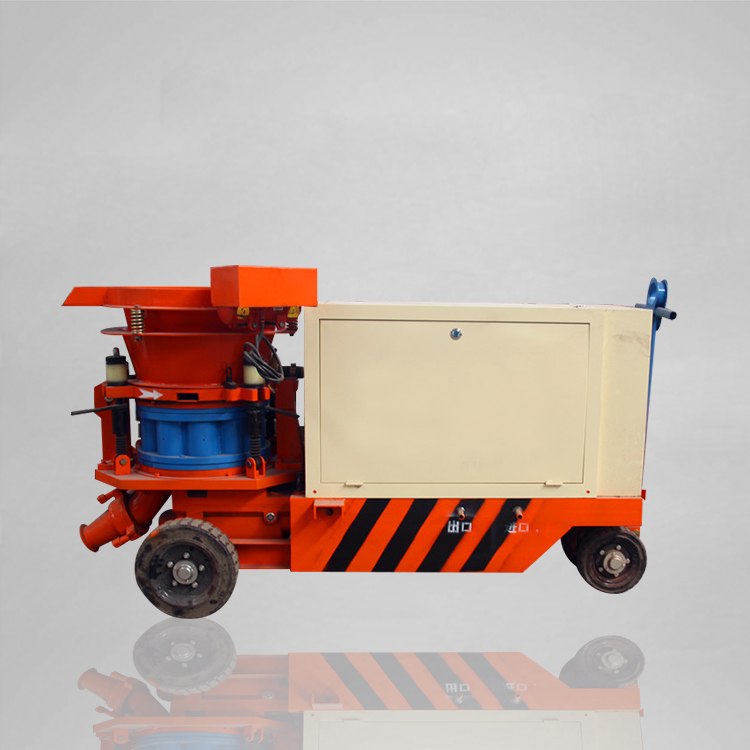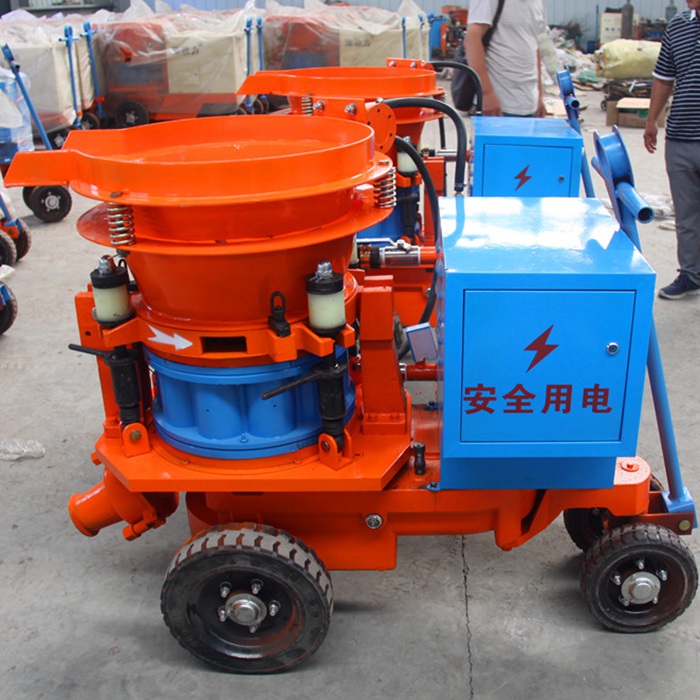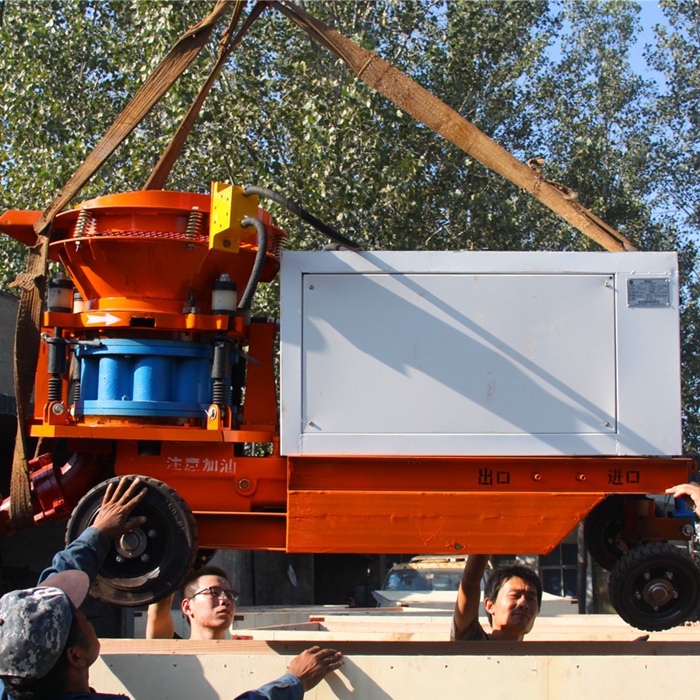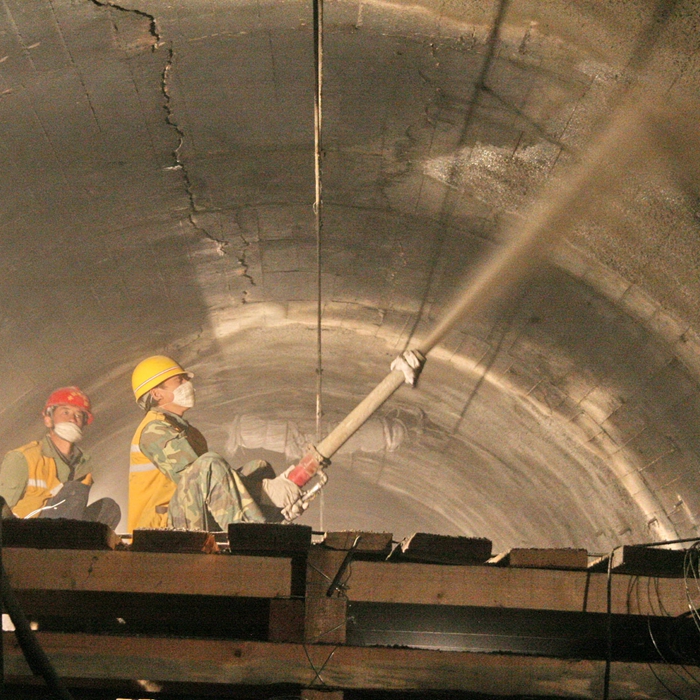 Concrete Spray Machine
Concrete spray machine Introduction:
Concrete spray machine, is a new type and high efficiency spraying machinery, mainly suitable for the section concrete spraying operation of section. It has reasonable structure, humanized design, reliable performance, convenient operation and maintenance, and long service life. Dust-free, low noise and low resilient rate when working.
The working principle of concrete sprayer:
The equipment uses a rotor pump to deliver the concrete to the nozzle through the pipeline, and the concrete is sprayed to the wall of the sprayed tunnel by the compressed air along with the accelerator agent.
Application:
1.Widely used in engineering construction, mines, tunnels, culverts, subway, hydropower projects, underground projects and coal bog mine roadway shotcrete construction operations.
2.Spray molding or repair of refractory materials for all kinds of industrial furnaces and kilns and lining.
3.Soil transportation and spraying during all kinds of slope protection and greening construction.
4.This machine can be used for wet spraying, dry spraying and all kinds of fiber spraying.
Two type of shotcrete spray machine:
Concrete spray machine including dry shotcrete machine and wet shotcrete machine.
Dry shotcrete machine is for dry mixed concrete including cement sand stone,or damp mixed concrete,which needs to add water on nozzle before spraying out.
Wet shotcrete machine is for wet mixed concrete spraying work, which needs to adding quick setting agent on nozzle before spray out.
| | | |
| --- | --- | --- |
| Product | Dry Shotcrete Machine | Wet Shotcrete Machine |
| Equipment flexibility | Small size, easy to move | Bigger size,relatively |
| Resilient rate | High | Low |
| The efficiency of construction | Low | High |
| Construction environment | More dust | Less dust |
| Project | Small | Big |
| Price | Low | High |
Advantages and disadvantage:
Dry shotcrete machine:
Advantages: The equipment is relatively small and flexible, and the price is relatively cheap.
Disadvantages: The quality of shotcrete fluctuates greatly (manually controlled water addition), high resilient rate (large waste), low efficiency of construction and relatively bad construction environment. Dry shotcrete machine is more suitable for small quantity engineering.
Wet shotcrete machine:
Advantages: The quality of shotcrete is stable, high efficiency of construction and low resilient rate.
Disadvantages: Equipment investment is relatively large. Wet shotcrete is more suitable for large quantity engineering.
Three different power type of concrete sprayer:
Electric power
Diesel power
Pneumatic power