Concrete Milling Machine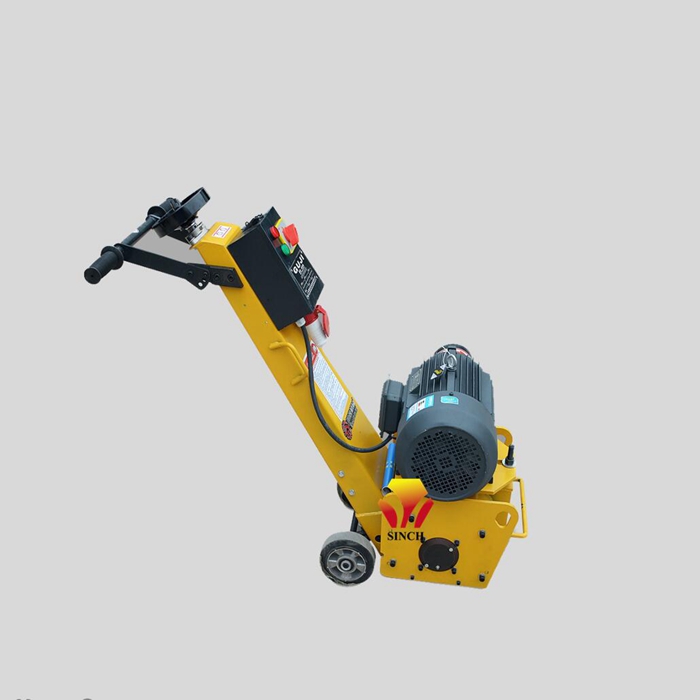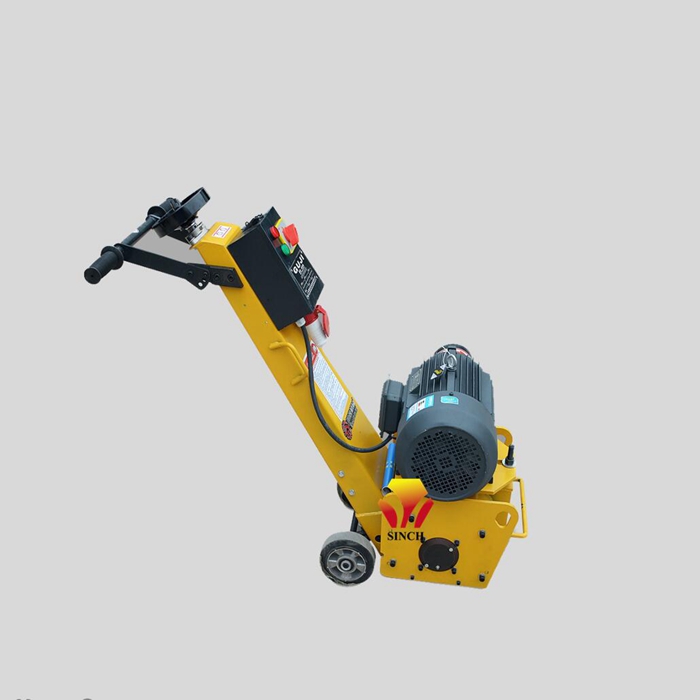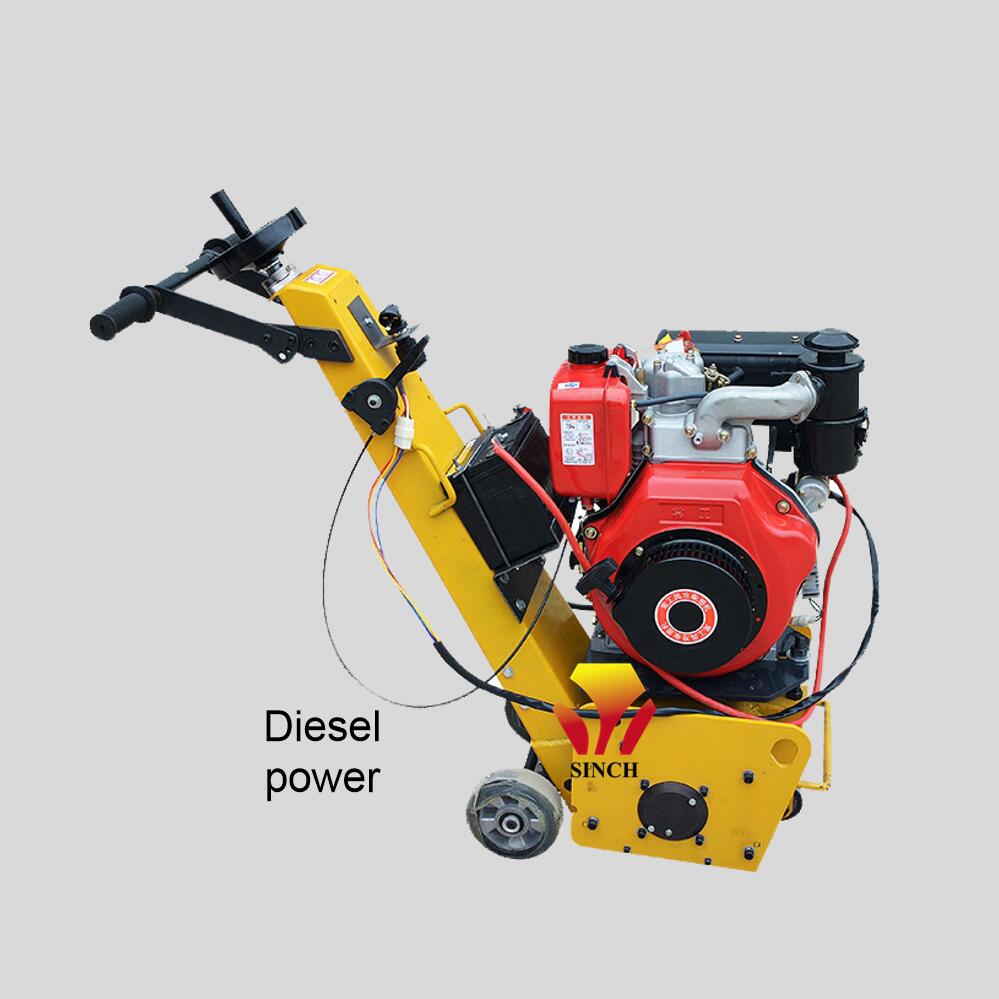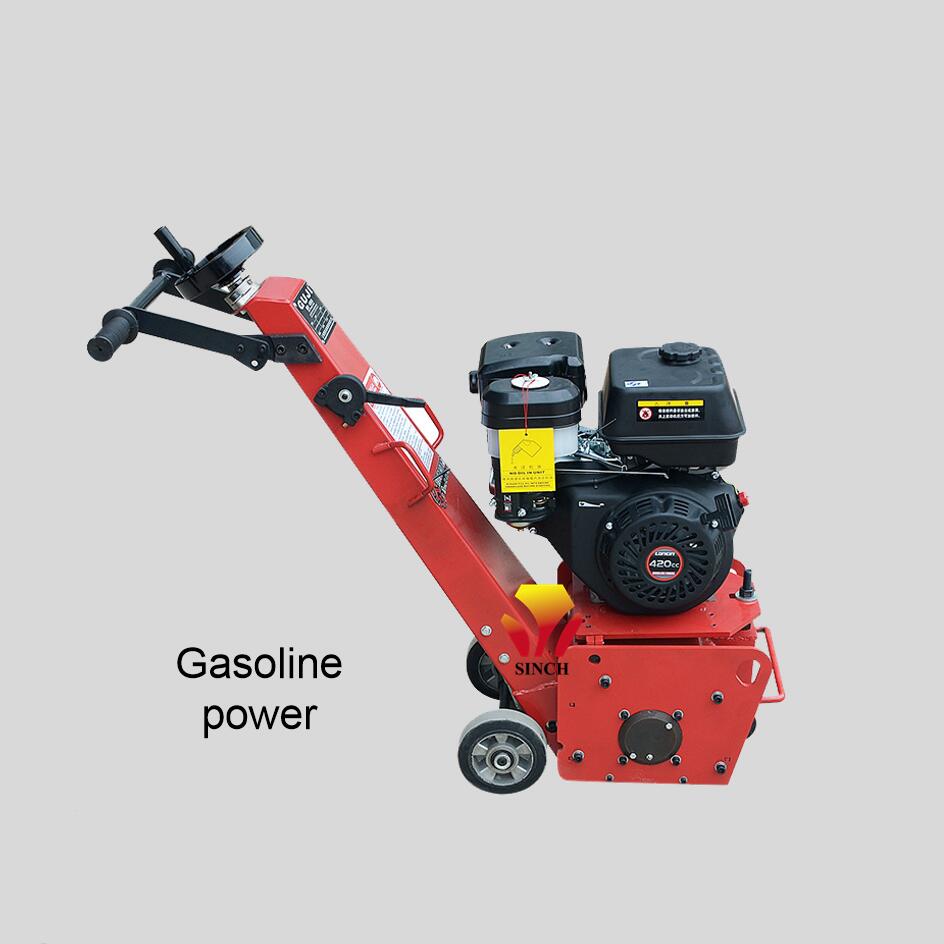 Concrete Milling Machine
Introduction:
Concrete milling machine is used in asphalt pavement and concrete pavement maintenance construction machinery.
The machine is composed of engine, frame, milling rotor, milling depth adjusting device, hydraulic component, aggregate conveying device, steering system and braking system.
Milling Planer Operating principle:
Milling rotor is the main working part of milling planer. It is composed of milling rotor shaft, tool apron and tool bit, etc. It is in direct contact with the road surface, through its high-speed rotation of the milling cutter to work and achieve the purpose of milling.
The power can be electric,diesel or gasoline power type.
Milling Planer Application:
1. Bridge surface waterproofing treatment and scabbling, high-speed railway box girder beam surface flatness and waterproofing treatment.
2. Cold milling removal the bump, rutting, net-shaped cracks and pit slot parts of the asphalt pavement. Remove snow and ice from Bridges and roads.
3. Before the new asphalt concrete paving on the original old road surface slightly roughening the surface, or with a large milling machine to complete the corner area and steel reinforcement area of the milling planing and roughening.
4. Remove the ground coating, paint and all kinds of traffic marks;When the ground is damaged or dirty and needs to be renovated, the old floor surface shall be removed.
5. Clear the airport road marking line and tire brake marks on the runway, etc., to regain the high friction coefficient of the rough surface.
6. To cement asphalt pavement, highway bridge deck, bridge platform, high level of epoxy resin wear-resistant ground parts should be milling and leveling.
7. Construction of the road surface at the micro surface, the original old road surface should be milling and planing, to prepare for the thin slurry sealing layer.
Feature:
1. Uniform-rough surface; It will not damage the original pavement structure and flatness.
2. Completely remove laitance and dusting.
3. But at the same time will not cause the aggregate loose and micro crack.
4. One-time construction, no cleaning required. No environmental pollution(Industrial vacuum cleaners are required).
5. Expose concrete defects in advance.
6. At the same time to achieve the macro texture and micro texture requirements. Suitable for all kinds of waterproof coating and pavement technology.
7. And increase the adhesion of waterproof material on the surface and provide a certain penetration effect.