Concrete Ditch Paving Machine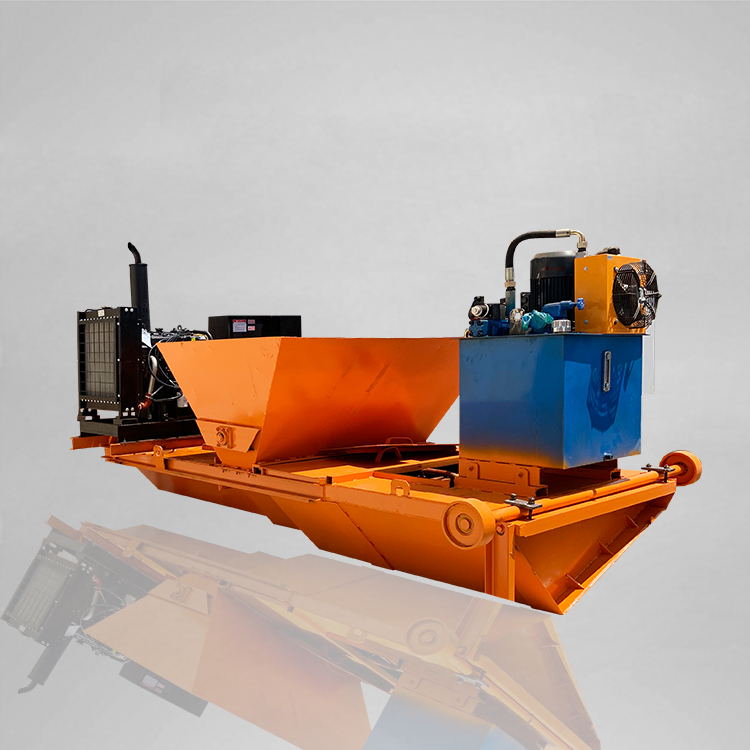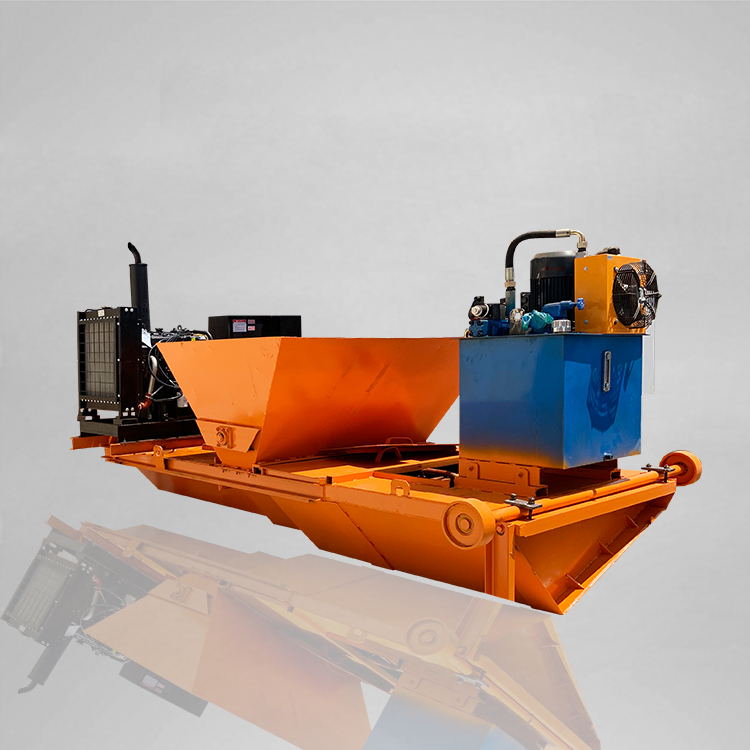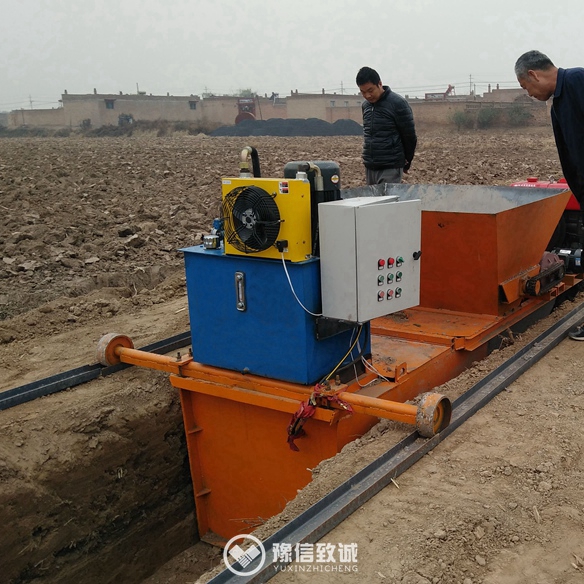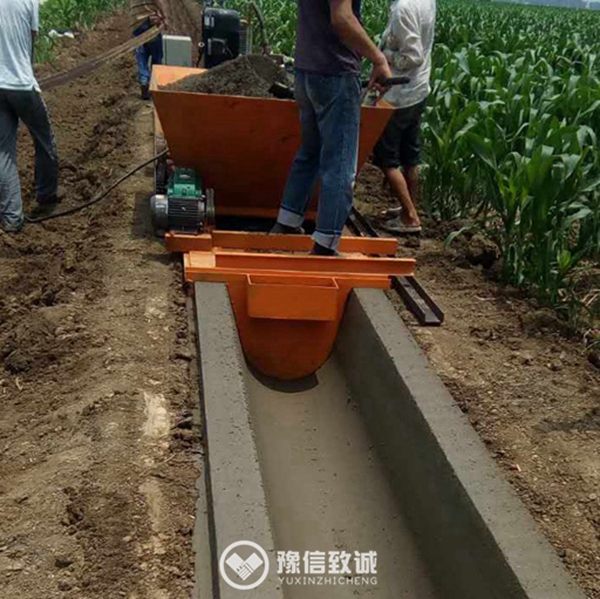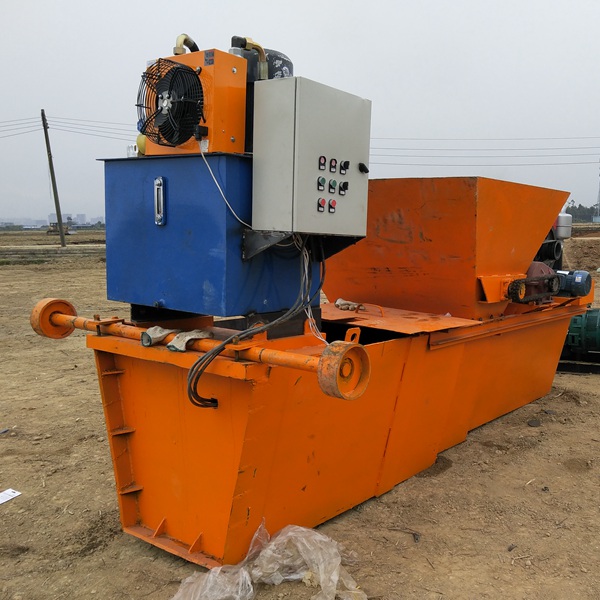 Concrete ditch paving machine including: digging bucket,hydraulic system,diesel engine system and the main machine-concrete paving system.
The ditch wide from 30CM to 6M all workable . Ditch depth from 15cm to 2m all workable.
Working method:
Using diesel engine to start the motor,motor drives the hydraulic pump ,hydraulic cylinder in the machine can move forward and backward to press and squeeze the concrete into molds.In the mean time , the back force will make the machine move forward. Walking along with the channel put at 2 sides.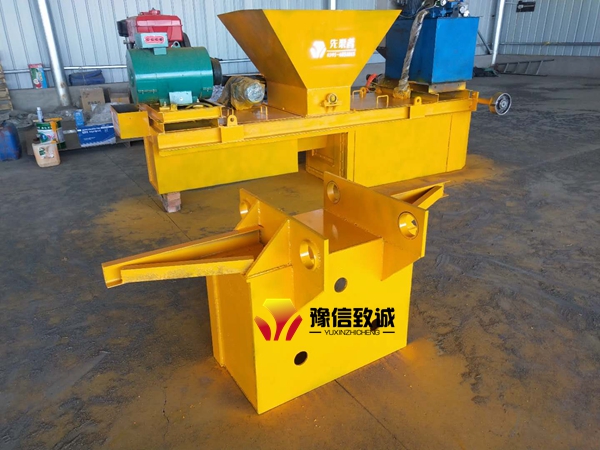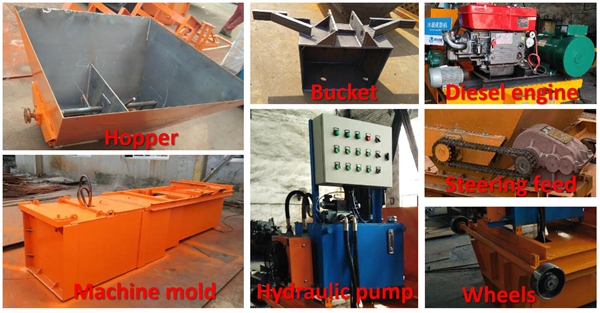 Woking process:
Lavel the ground
Put straight line
Excavation
Put ditch paving machine into the ditch
Concrete feeding and forming
Polishing
Cutting concrete gap
Maintaine work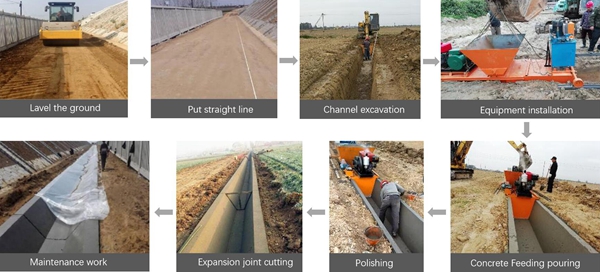 Advantages Of Automatic Water Canal Making Machine:
1. The anti-seepage effect is good, generally it can reduce the leakage loss by 90%~95%.
2. Good durability. Under normal use, cast-in-place concrete lining channels can operate for more than 50 years.
3. The roughness is small, n=0.014~0.017, which can reduce the head loss along the path; the flow rate is allowed to be large, and the cement ditch once forming machine is generally 3~5m3/s; when the slope is steep, the connection building can be saved and the channel can be narrowed. Section, reducing the amount of earthwork and floor space.
4. High intensity and easy to manage. Due to the high strength of the concrete lining, it can effectively prevent the damage of animals and plants or other external forces; prevent the siltation of the channels caused by soil erosion during the flood season; prevent the freezing and thawing of the channels, facilitate the maintenance management and save management costs.
5. There are few lining joints and the construction cost is low. There are few seams in the cast-in-place channel, the amount of concrete works is small, and the investment is saved.
6. Strong plasticity and wide adaptability. For different channels and different earthworks, the thickness of cast-in-place can be changed, cement ditch forming equipment can also be added to connect steel bars to enhance the integrity and stability.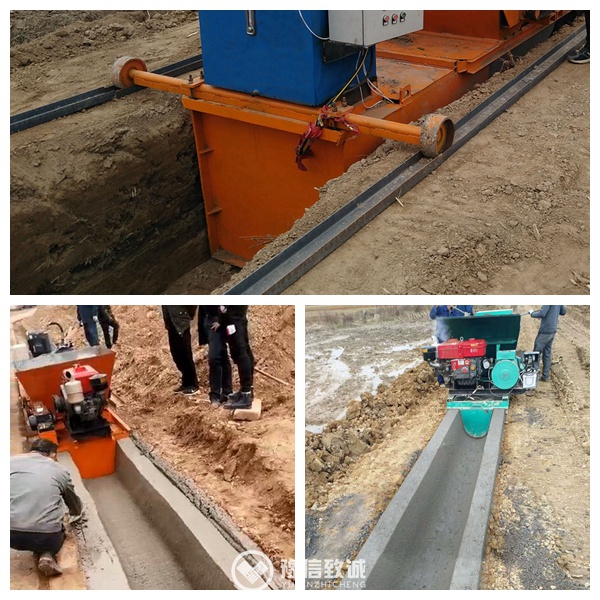 The machine has few operators and high production capacity, and the pouring channel is more than 400 meters per day, which is very suitable for the construction of the Canal with large engineering volume.