Canal Paving Machine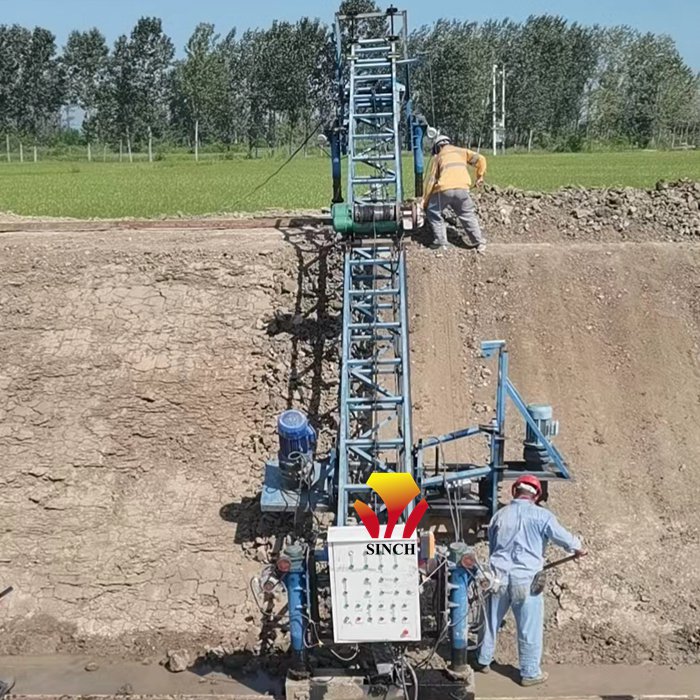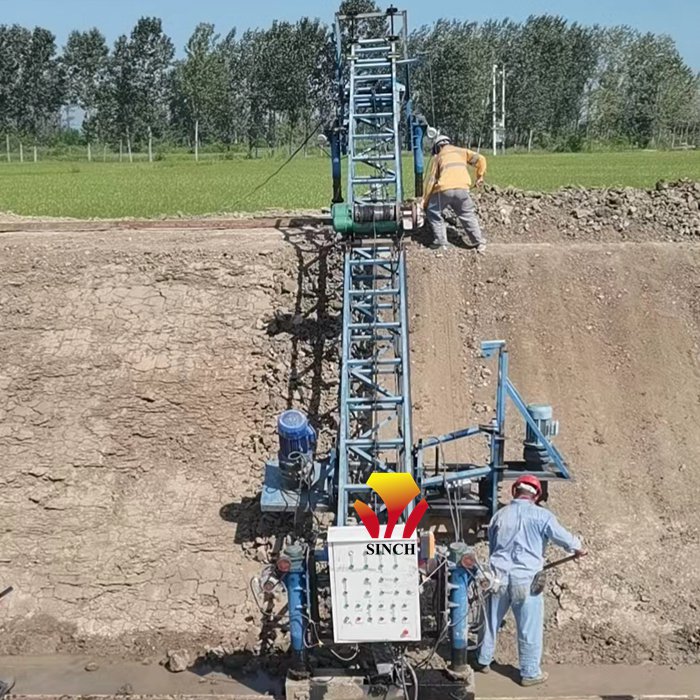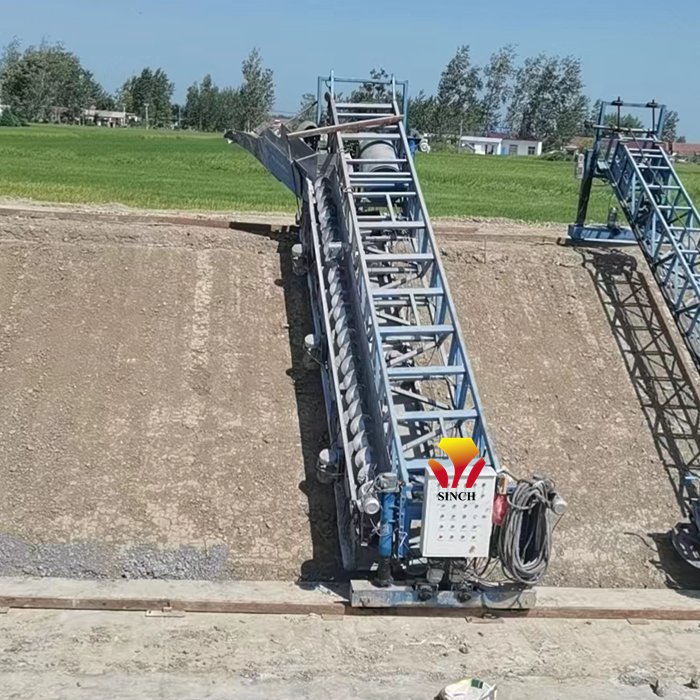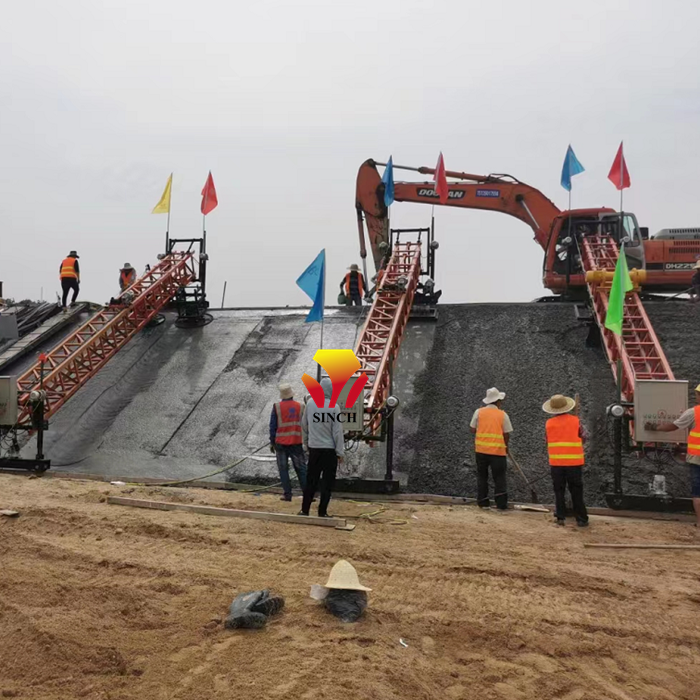 Canal paving machine is mainly for concrete canal or reservoir slope lining work. It can be customized in different process: slope trimming, concrete paving,concrete polishing,concrete cutting,etc.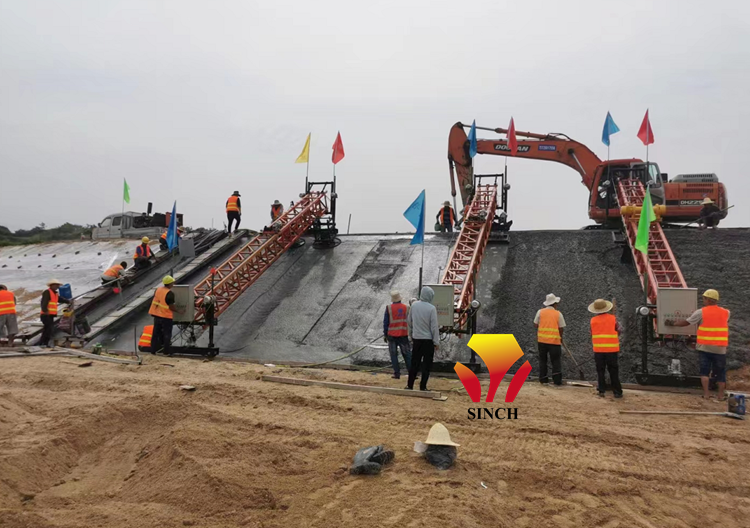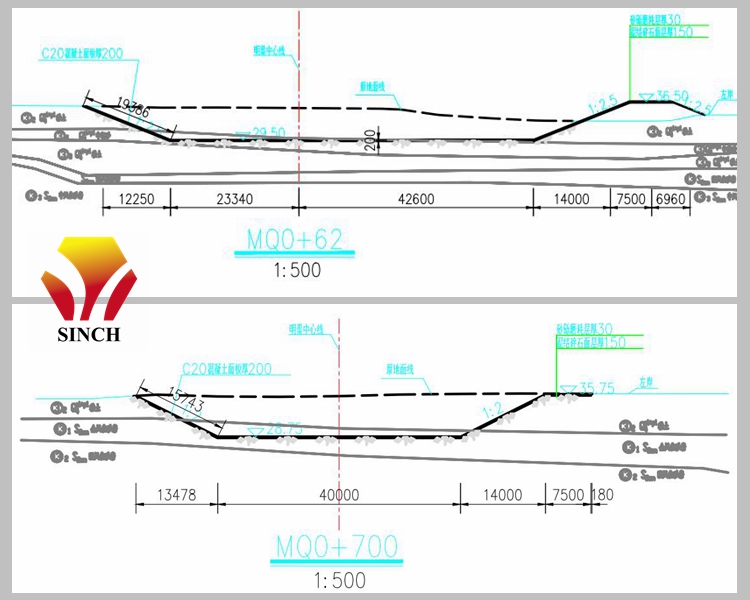 Features of canal paver:
Customized according to your canal size.
Lateral moving,lay moving tracks on upside and downside.
Horizontal paving or vertical paving options.
Vertical polishing.
Horizontal or vertical cutting available.
Finished width from 3m to 20m.
Working angles and working width adjustable.
Hydraulic lifting, saving time and saving man power.