Asphalt Curb Machine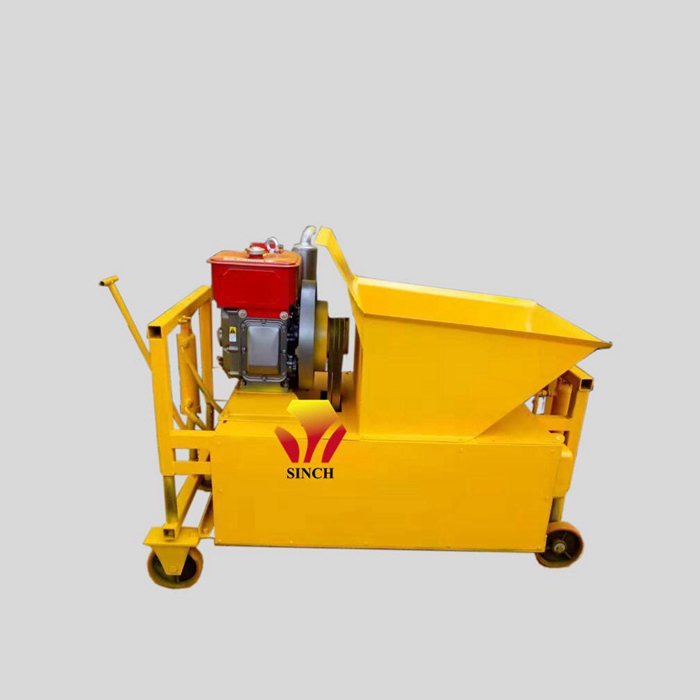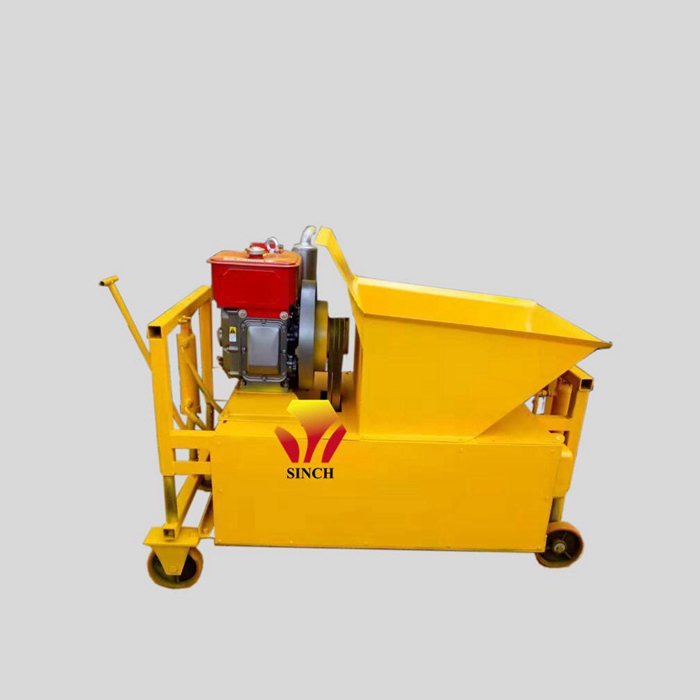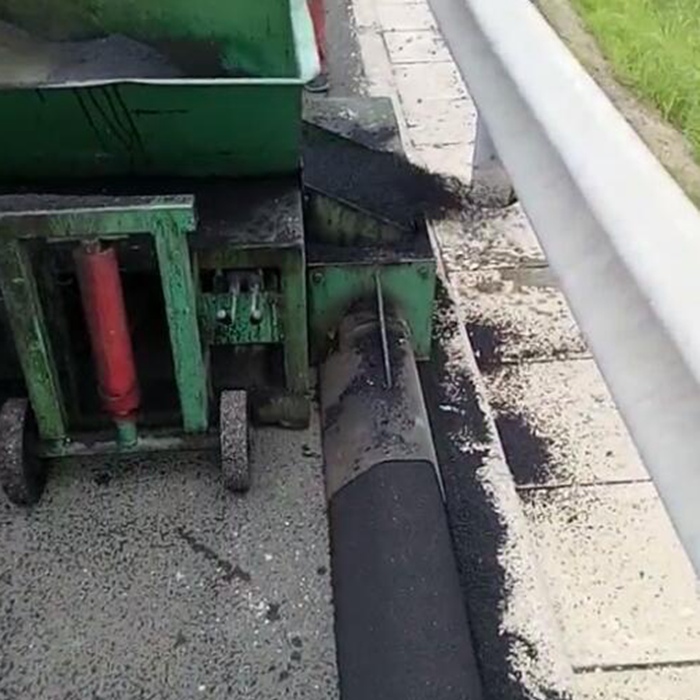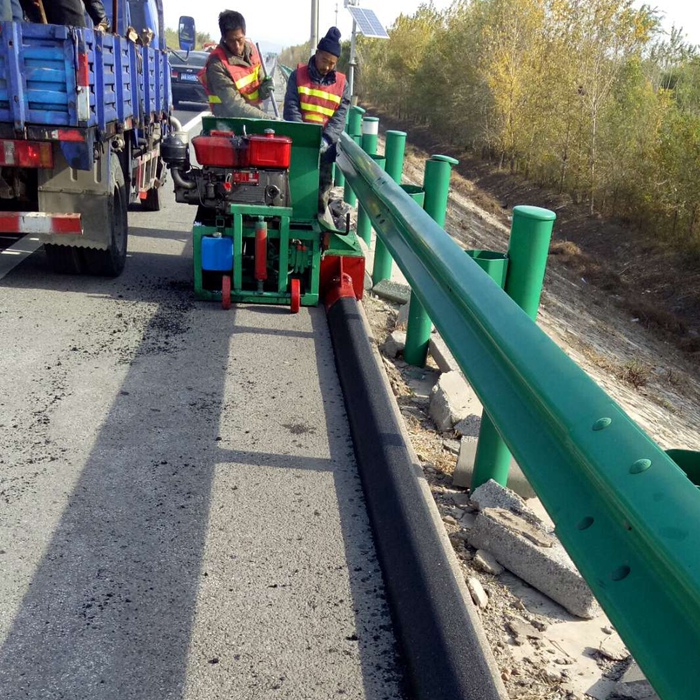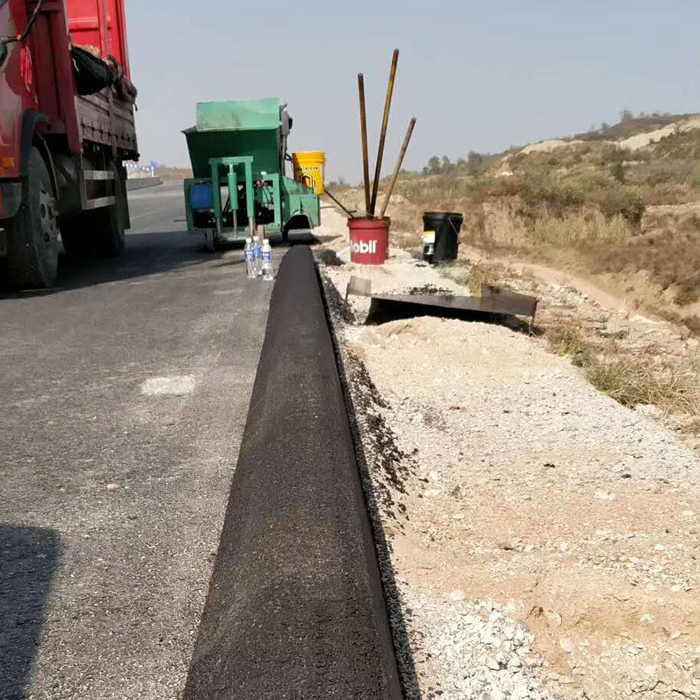 Asphalt Curb machine is a portable extruding type curb maker.It is small and compact,easy to use.Extruding asphalt concrete into in high density curbs.Low wear and tear,only replace 1 auger blade is ok. 1200~1500 meters per 8 hours.
Various curbs show: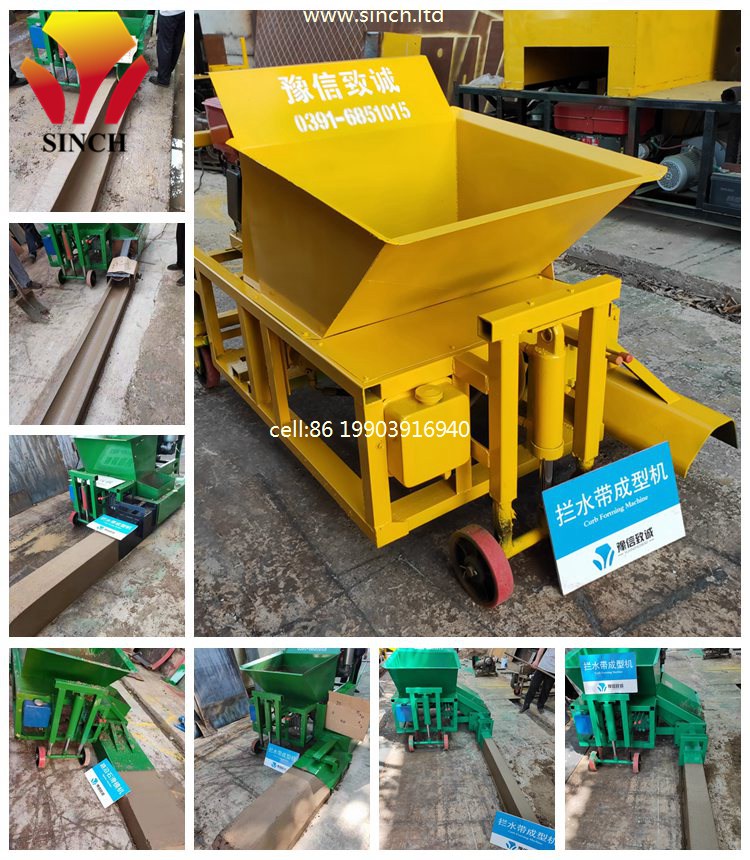 Curb molds can be customized according to your drawings. Molds can be removed and replaced easily by screws.Each mold will be tested before delivery.As below pictures:
Wearing parts of road curb maker:
The main wearing part of extruding type asphalt curb machine is the auger blades.
There are 4 blades on the shaft, when the 1st blade wore out, you can remove it from shaft, then replace a new one to protect shaft free of wore.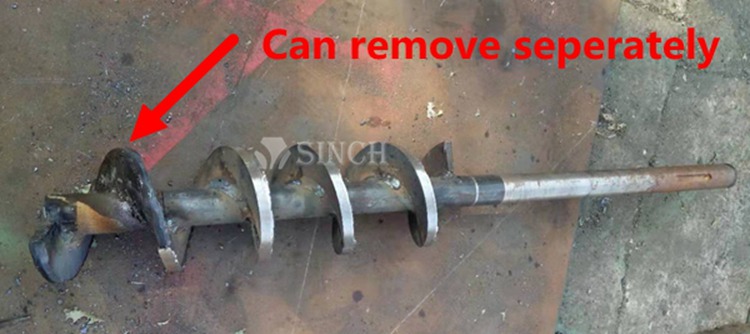 Asphalt curb paver working site show: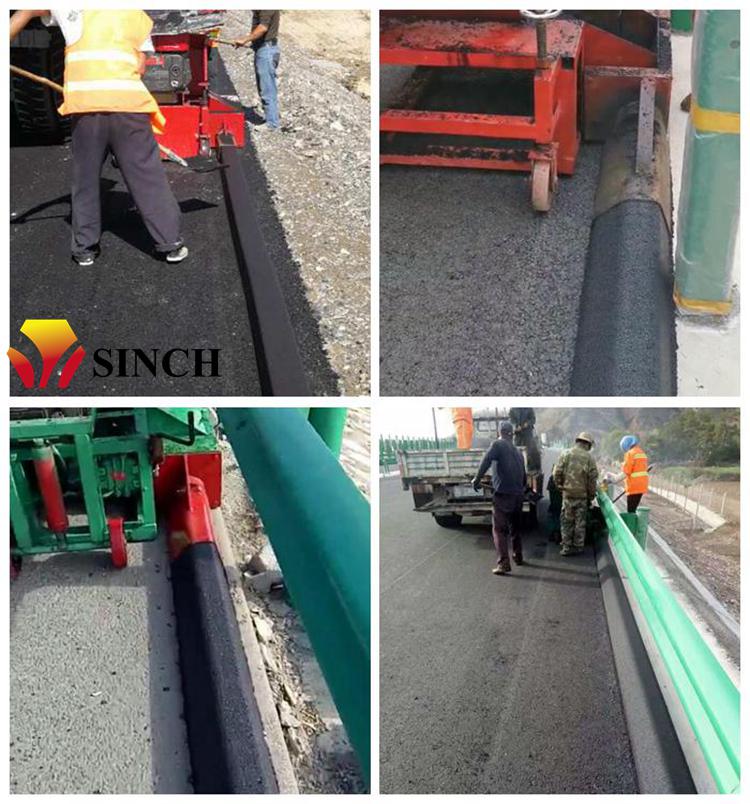 Working steps of extruding curb machine:
Add diesel and water to the diesel engine. (The machine has been oiled before leaving the factory)
Move the machine to the construction location.
Start the diesel engine with a rocker.
Adjust the hydraulic handle so that the bottom of the mold of the machine fits the ground. Make the front of the machine 1 cm higher than the rear.
A worker uses a drawbar to control the direction of travel of the machine in front.
Continuously put the mixed concrete material (or the heated asphalt sand material) into the feeding hopper.
Note: Before putting in the tar sand, it is necessary to spray the separator on the screw shaft and the blade (diluted by diesel engine + water) to prevent the asphalt material from sticking to the shaft and the blade, affecting the discharge and walking.
Cleaning with the machine: Check the finished product in time to meet the engineering requirements, and timely clean up the spilled material during the feeding process. When encountering the rapids, partially shovel the water inlet.
Curb machine Introduction:
Curb machine mainly divided into 2 types according to is working principle, Extruding type curb making machine and slipform curb paving machine.
Extruding type is working by 4 auger blades.Slipform type is working by 1 or 2 vibrators.
Slipform curb machine-HMJ-600/HMJ-1000/HMJ-2000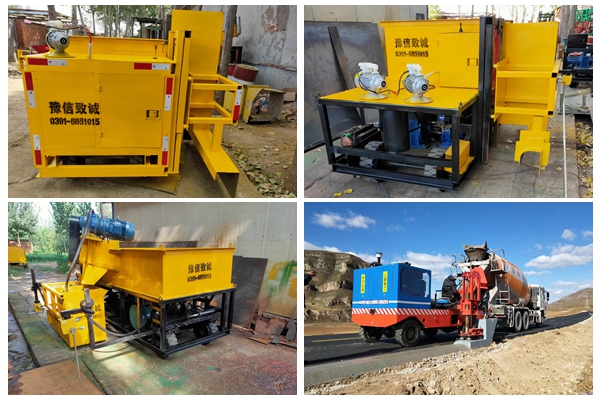 Differences between extruding curb maker and slipform curb paver:
Extruding kerb machine max size: 350mm width,350mm height.
Slipform kerb machine max size: 1500mm width,500mm height.
Extruding type curb paver have to use thicker concrete.
Slipform type curb paver normally use thin concrete,concrete tanker can feed directly.Save man power.